The Calendar of Events is not supported by Internet Exploreryour current browser. For best viewing, please use Chrome, Firefox, or Edge.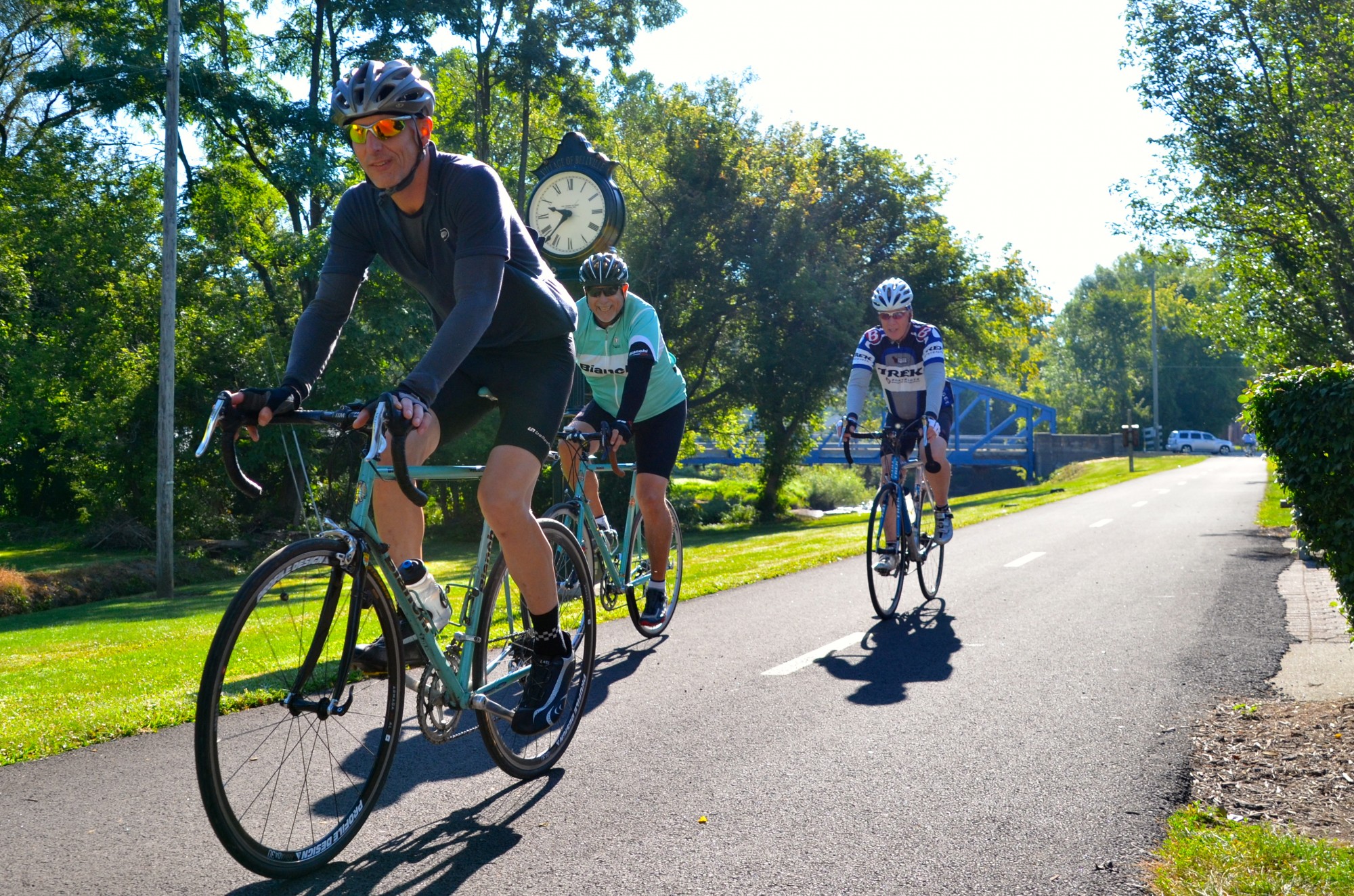 A paved 18.4 mile bike trail is built on the railroad bed of the former Baltimore & Ohio Railway opened in 1995.  Check out the video at the bottom of this page!  Connecting Mansfield, Lexington, Bellville and Butler, the trail traverses some of the most scenic parts of North Central Ohio.  There are multiple access points in each community.  The trail is open year-round during daylight hours for bicycling, in-line skating, walking, jogging, wildlife viewing and also cross-country skiing in the winter.  Motorized vehicles and horseback riding are prohibited.  Parking and bike trail access are available in each of the communities listed above.  For more information, call the Gorman Nature Center at 419-884-3764.
Handicapped accessible. Bike rentals available on the trail in Lexington at Y-Not Cycling and Fitness (419-884-6135).
Rules and Regulations
Heed all posted signs, rules and regulations
Trail use is permitted (year-round) from dawn to dusk
Motorized vehicles, buggies and horses are prohibited
Electronic personal assistance mobility devices are permitted
Dogs are welcome, but must be leashed (short leash preferable)
Curb your pet and please remove pet waste
Please yield to all maintenance vehicles and volunteer work crews
Please do not litter on the trail
Please do not remove animals, plants or other natural items from the trail
Respect private property and stay on the trail
Cyclists should yield to all other users
Cycling at high rates of speed is inappropriate for the trail and is prohibited
Class 1 and Class 2 EBikes as defined by Ohio Law are permitted to be used on the Richland B&O Trail.  Class 3 EBikes are NOT permitted. (HB 250, December 2018 – see https://www.legislature.ohio.gov/legislation/legislation-summary?id=GA132-HB-250 at page 16)
Be respectful of all users on the trail
Important Information & Safety Tips 
Report maintenance needs to: Richland County Park District – 419-884-3764
If you find yourself in an emergency call 911
Bike rentals and repairs available at Y-Not Cycling (Lexington): 419-884-6135
Stop, look and listen for all motor vehicle traffic that crosses the trail
Always keep to the right except to pass
Pass on the left (with caution) and alert users with "On Your Left!"
Move off of the trail surface when stopped
Cyclists should always wear a helmet
Always be aware of your surroundings
Always carry a cell phone
Protect your valuables and secure your vehicle in all parking lots
For a Bike Trail map, please click here.  For mileage chart, please click here.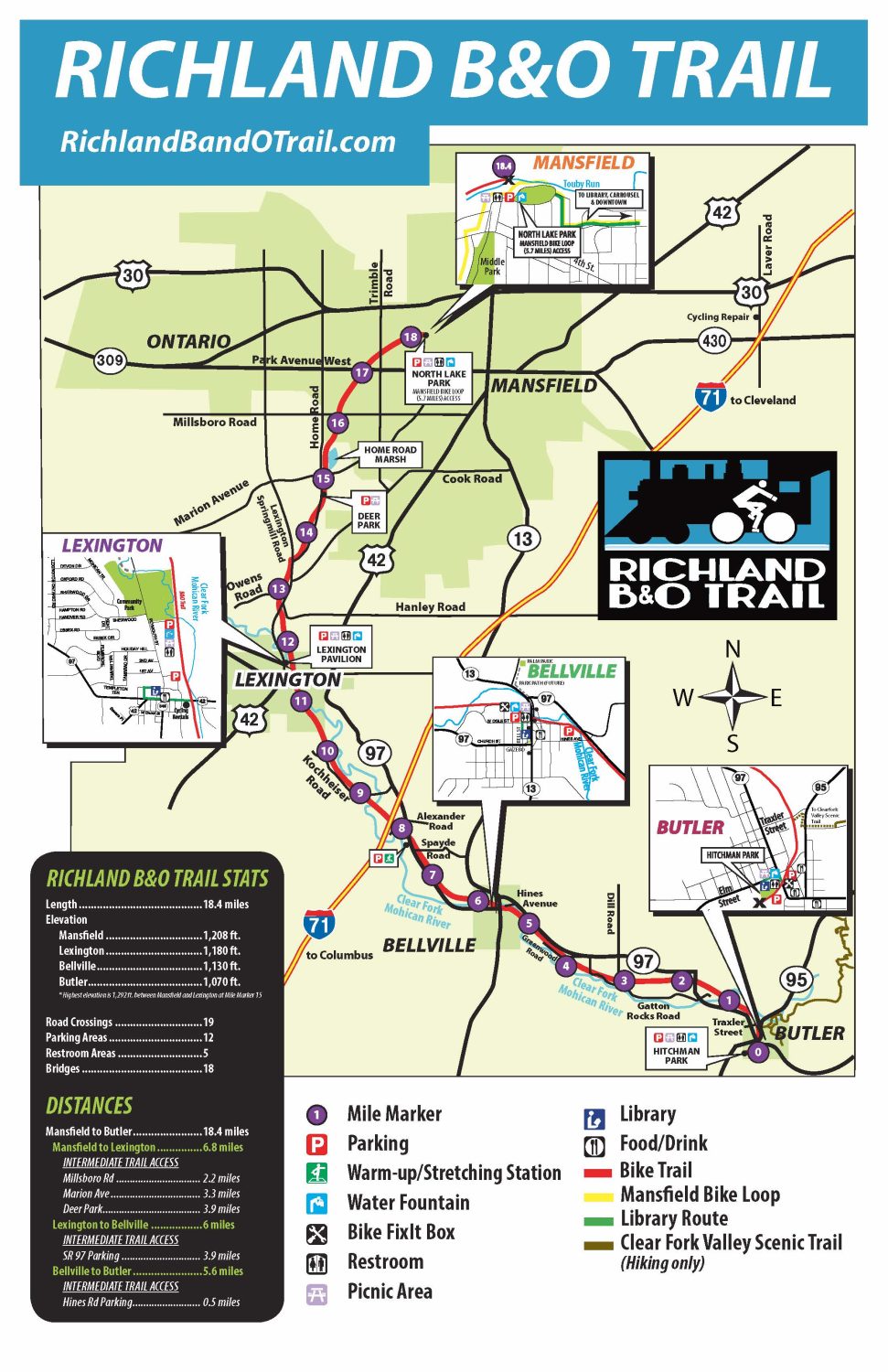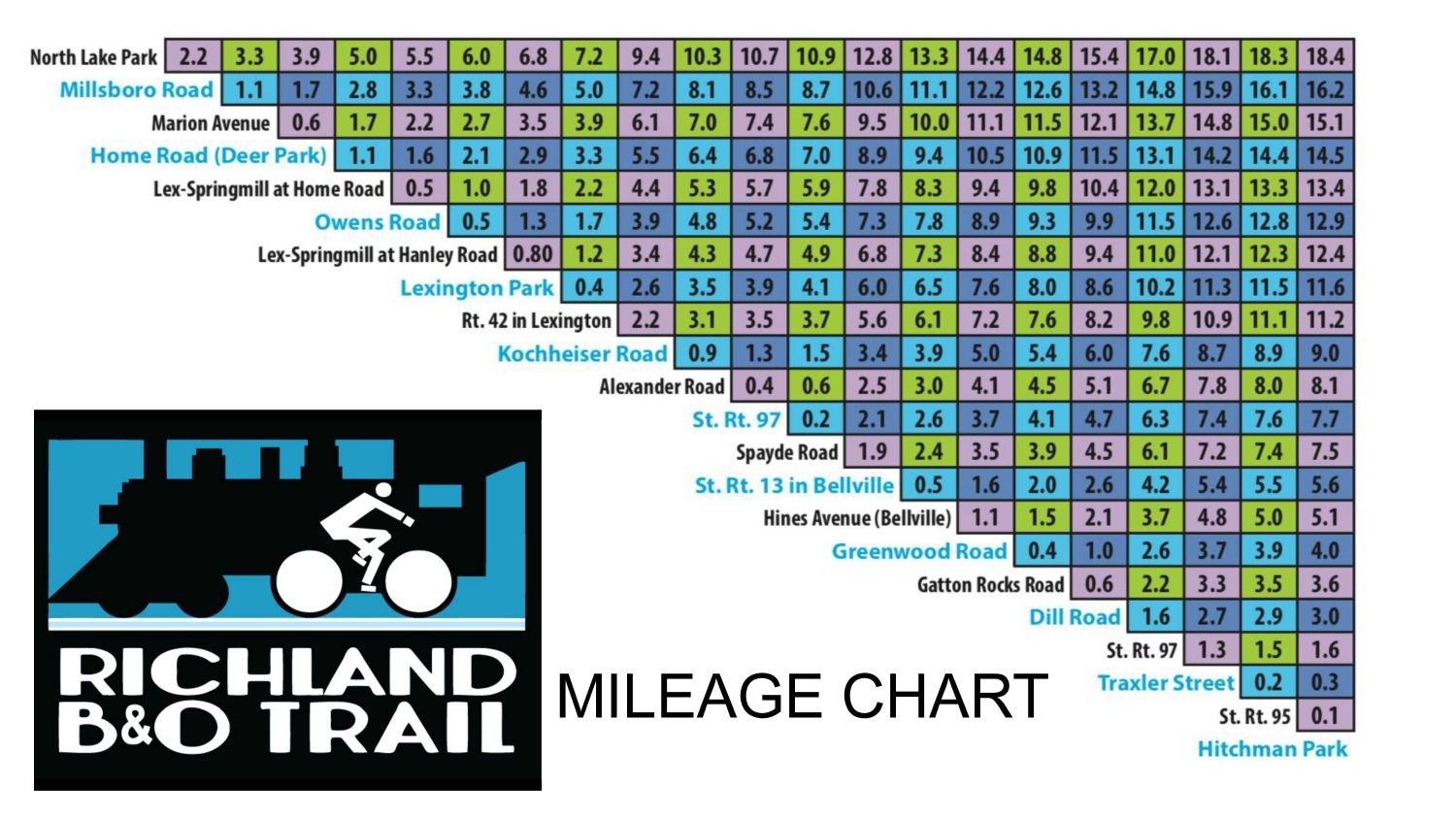 There were no results found.