Areas Along Lexington Biking Trails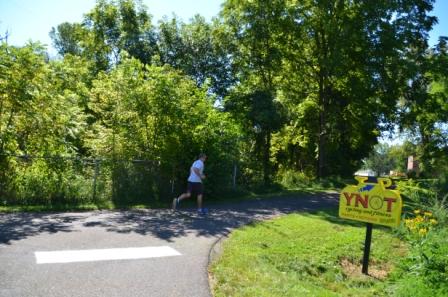 Nestled along the Clear Fork Mohican River, Lexington provides quaint shopping and dining along the B&O Trail.  Riders in Lexington will also find the only full-service bicycle shop located on the trail.
While your ride gets worked on, treat yourself and enjoy Lexington's easily accessible businesses.  Keep an eye out for your favorite race car driver, as Mid-Ohio Sports Car Course turns Lexington into the racing capital of Ohio during the summer months.
Lexington has plenty of convenient and free trail parking, fully-plumbed restroom facilities and family-friendly public parks directly adjacent to the B&O Trail.  Whether a stop along a longer ride or a stand-alone destination, Lexington has everything you need to enjoy the B&O Trail.