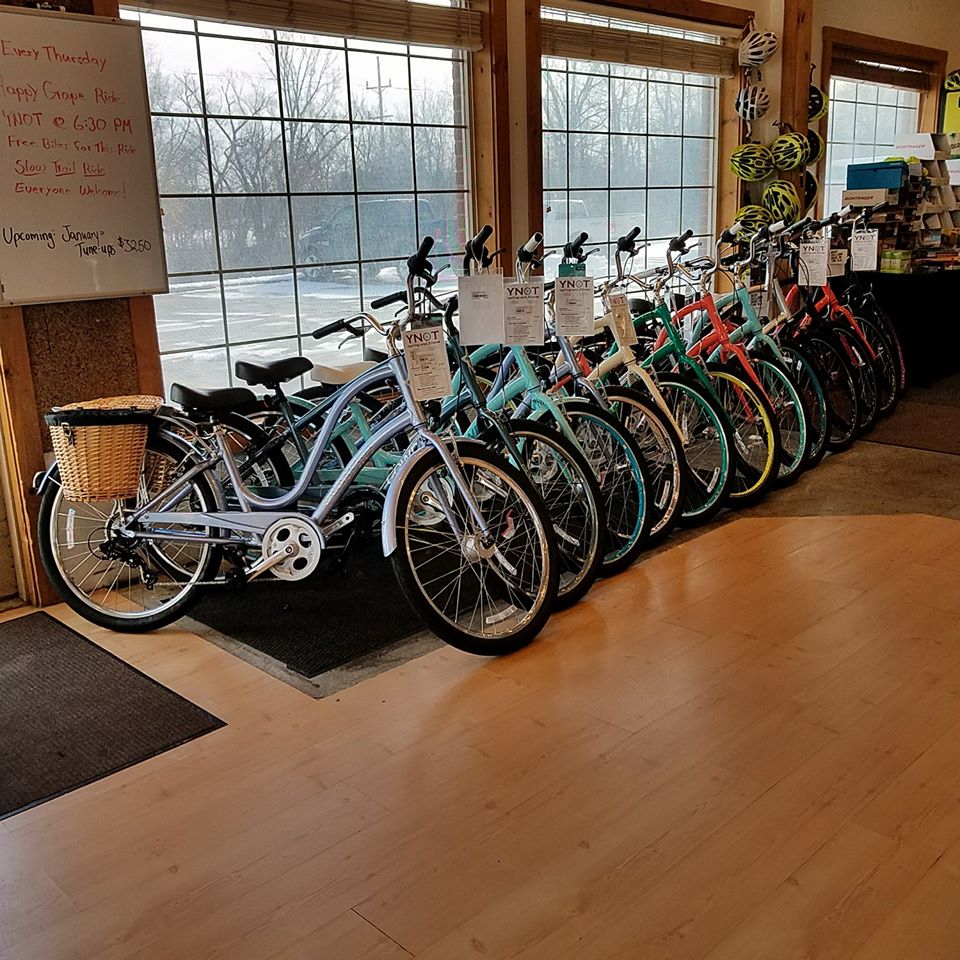 Bicycle sales & repair.
Rides and events.
Car racks, child trailers & carriers.
Pumps & Inflators, trainers & rollers.
Also, bike rentals!
Credit Cards: Visa, Mastercard, Discover, Am Ex
Pick up a free map of the B & O Trail before setting out on your new bicycle.
Additional locations: 133 S. Main Street, Mt. Vernon, OH 43050
Click here to read Y-Not Cycling and Fitness's membership spotlight.
There were no results found.