Areas Along Butler Biking Trails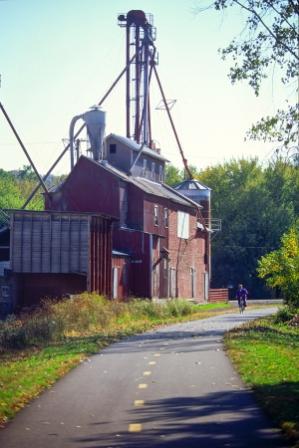 The Village of Butler (founded in 1848), nestled in the picturesque hills of the Mohican and Clearfork Valley, still embraces family owned businesses and family oriented activities.
The trail starts/ends at Hitchman's Park and rolls through the shady Memorial Park on Main Street.  The day is not complete without grabbing a great home style meal at the local restaurant or in the summer time, the Dairy Inn.
Enjoy activities year-round starting with a car show in the summer, Prairie Peddler in the fall to skiing in the winter.  A car show is set for August and work is in progress to revitalize the "Old Fashion Days".
With a compact business district, you are able to walk or ride to one of the many eateries, or even visit the local library.  The are abounds in the beauty of mother nature and the small town charm.  Come relax, mingle, explore and enjoy life as it was in a quieter era.