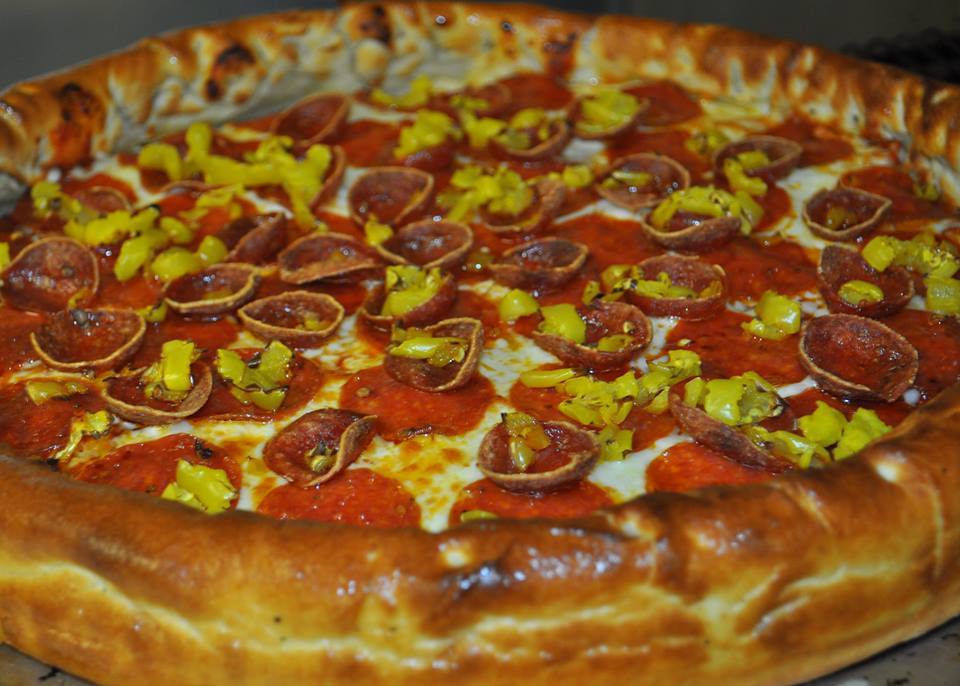 Stop in today for one of our specialty pizza pies. We believe you will agree that Two Cousins' is extraordinary. We love pizza, but we love a few other things too like delicious appetizers, fresh salads, oven baked subs, chicken wings and more. At Two Cousins', you'll enjoy an intimate dining area, a friendly small town greeting and the best pizza around. Like us on Facebook for free food, games, contests and more. www.facebook.com/twocousinspizzaco
Click here to read Two Cousins' Pizza's membership spotlight.

*Open late Friday for Downtown Events!*
Ask about their Redemption Pizza Pie when traveling the Shawshank Trail.  Pepperoni, sausage, onion, green peppers, mushrooms . . . YUM!
There were no results found.