The Calendar of Events is not supported by Internet Exploreryour current browser. For best viewing, please use Chrome, Firefox, or Edge.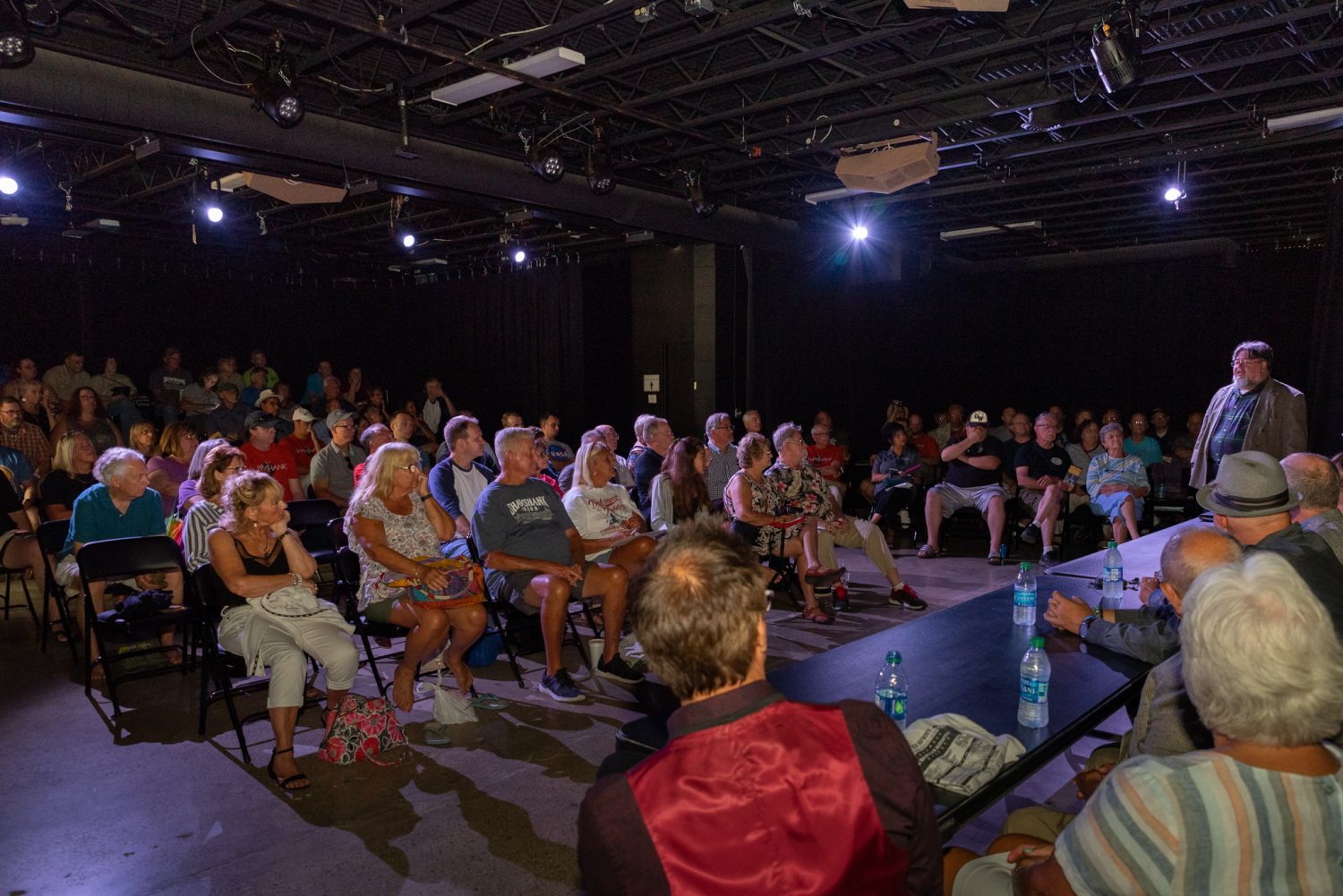 Theatre 166, a Black Box venue, is the first additional venue of the Renaissance Performing Arts Association. Located at 166 Park Avenue West, this space was condemned. However, CEO Michael Miller saw more than an old run down building. He envisioned a collective of actors, artists, musicians, directors and arts advocates expanding and exploring their artistic vision while celebrating the craft and passion of the arts through the cultivation and promotion of original works, new interpretations of overlooked masterpieces, and the reexamination and validation of seldom-seen classics. Theatre 166 will not only foster artistic development but also broaden their audience base while offering greater outreach by providing a wider range of theatrical experiences for our community. The theatre has seating for 125 with handicap access.
Enjoy a tour of our facilities including discussions of our shows, and shots of before and after renovations of the building.
GROUP TRAVEL CONTACT:
Ryan Shealy
419-522-2726, ext 204
Ryan@MansfieldTickets.com
GROUP INFORMATION:
Group tour price: $5
Payment policy: Call Ahead
Reservations required: Yes
Open for special hours: Yes
Length of time for tour: Depends on Performance
Maximum # of motorcoaches at one time: 2 coaches
Motorcoach parking: Behind Building
Escort & driver complimentary: Yes, with 15 guests
Handicap accessible: Yes
Number of restrooms available (men/women): Men 1, Women 1
Rent this black box theatre space.
MEETING PLANNER CONTACT:
Ryan Shealy
419-522-2726, ext 204
ryan@mansfieldtickets.com
SERVICES & AMENITIES:
Lodging property: No
Restaurant: Nearby
In-house catering: No
External catering permitted: No
Wifi Access: Yes
Projector available: Yes
A/V Screen: Yes
Handicap accessible: Yes
TOTAL SPACE/CAPACITY:
# of meeting rooms: 1
Total meeting space (sq.ft.): 1,300
Largest meeting space (sq.ft.): 1,300

There were no results found.