The Calendar of Events is not supported by Internet Exploreryour current browser. For best viewing, please use Chrome, Firefox, or Edge.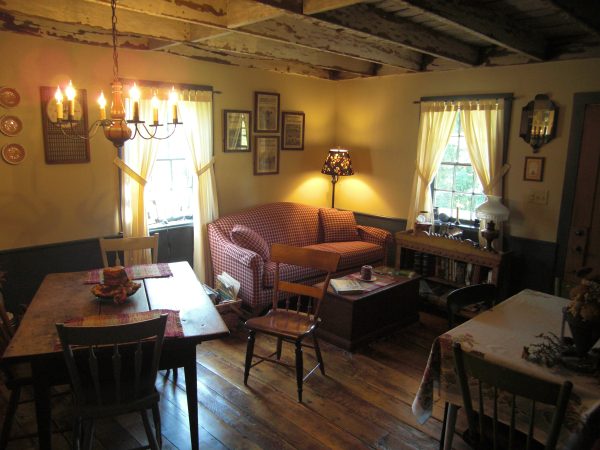 The Old Summer House Bed & Breakfast
Dave and Dee Dee Culler welcome you to The Old Summer House B&B.
This 1800's Northern Early American Home is located in the "Heart of Central Ohio" and the "Gateway to the Mohican area, Malabar State Park, and Amish country."
This home has been passed down for seven generations. As the family prospered in farming, the home was replaced by a two-story Victorian home in 1900. Thus, the "old home" was used as a summerhouse where meals were prepared during the warmer seasons.
By combining the past with the present, The Old Summer House has been fully restored for your comfort and pleasure. You will feel as if you stepped back in time as you enter the home. Family antiques, as well as accessories, are displayed throughout the home. The red oak floors have been professionally restored to a warm finish. Period lighting, hardware and original interior doors reflect the 1800's era.
You will be served in the "Sitting Room" a full country breakfast at your convenience. Dee Dee serves her own homemade jellies along with her specially prepared meal. In the evenings you can expect to enjoy seasonal homemade desserts such as apple dumplings, raspberry cobbler…etc. There are plenty of refreshments such as freshly squeezed lemonade or Dee Dee's homemade grape punch.
After breakfast, you may want to stroll through the 1800's gardens, take a walk in the woods or just relax on the front porch swing and enjoy the beautiful countryside. Whatever your pleasure, we hope to make your stay a pleasant experience.
There were no results found.