The Calendar of Events is not supported by Internet Exploreryour current browser. For best viewing, please use Chrome, Firefox, or Edge.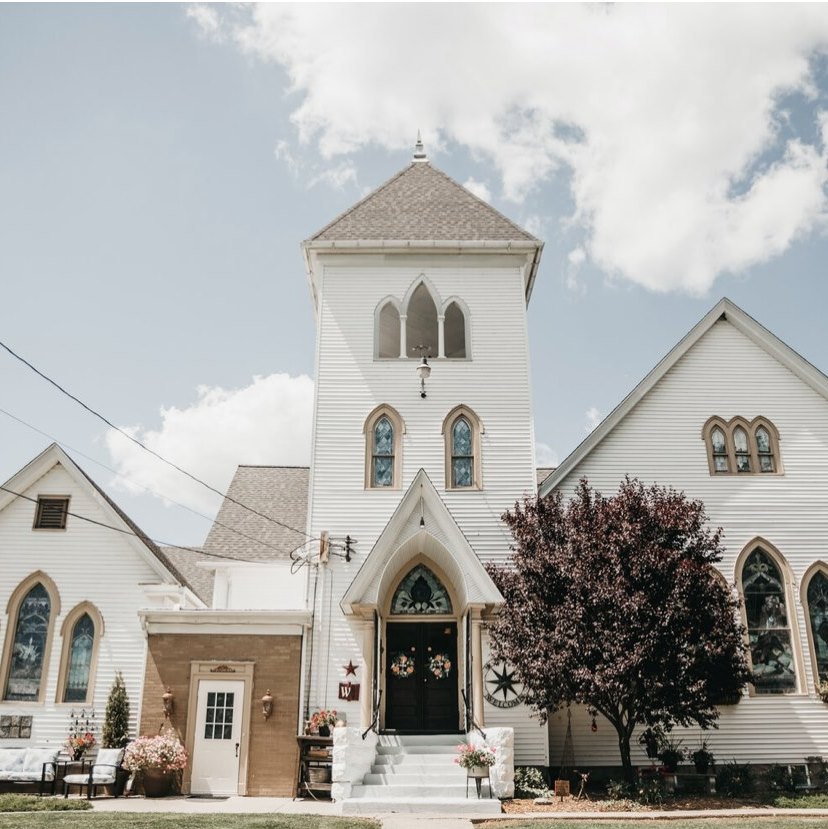 As a family-owned business, our priority is to make you feel right at home. Located in a peaceful country setting, The Old Franklin Church is the ideal venue to hold your wedding or event.  In addition to the main chapel, our venue also features a reception hall, bridal & honeymoon suite, several rooms, and kitchen which means you never have to leave the building for your wedding or event.
MEETING PLANNER CONTACT:
419-719-8078
SERVICES & AMENITIES:
Lodging property:
Restaurant:
In-house catering:
External catering permitted:
Wifi Access:
Projector available:
A/V Screen:
Handicap accessible:
TOTAL SPACE/CAPACITY:
# of meeting rooms:
Total meeting space (sq.ft.):
Largest meeting space (sq.ft.):
Meeting
Room
SQ.
FT.
Width By
Length
Theatre
Seating
Classroom
Seating
Banquet
Seating
Reception
Seating
Event
Center
There were no results found.