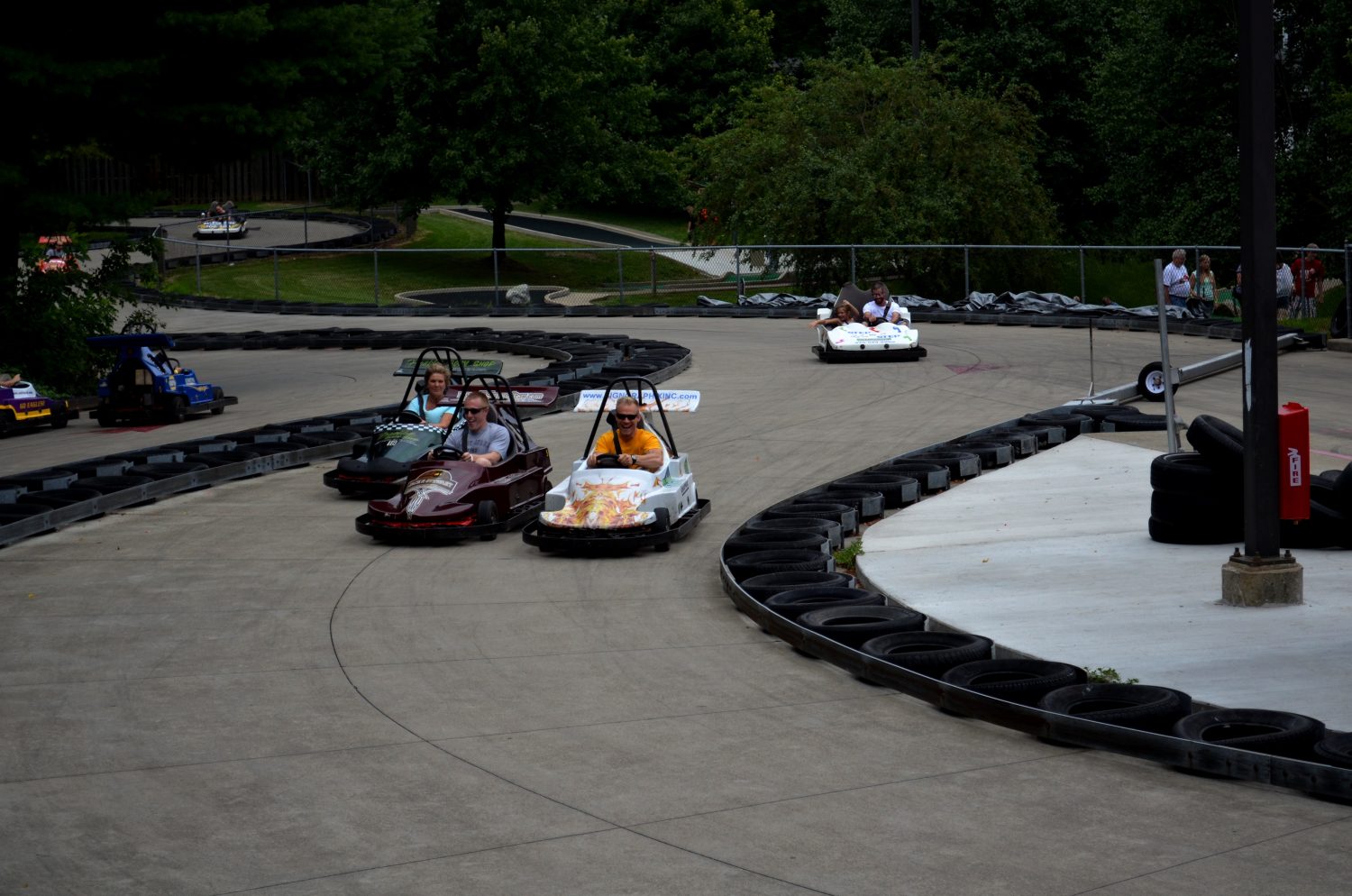 The Infield
Open April-September with varied hours
Hours of operation are subject to weather conditions and attendance
April 2018 to May 2018
Hours of operation are subject to weather conditions and attendance.
Mon-Fri: 4:00 p.m. to 8:00 p.m.
Saturday: Noon-9:00 p.m.
Sunday: Noon-8:00 p.m.
June 1, 2018 to August 18, 2018
Sun-Thurs: Noon-9:00 p.m.
Fri-Sat: Noon-11:00 p.m.
August 19, 2018 to September 30, 2018
Open Saturday and Sunday only, except open on Labor Day 9/3/2018
Saturday: Noon-10:00 p.m.
Sunday: Noon-8:00 p.m.
Adventure chasers are bound to find loads of fun here.  Put your racing skills to the test on the go-kart course or work on increasing your Batting Average in the batting cages.  An 18-hole miniature golf course will delight children and adults alike. Buck's Bar and Grill is located adjacent to The Infield.
Handicapped accessible.
There were no results found.