The Calendar of Events is not supported by Internet Exploreryour current browser. For best viewing, please use Chrome, Firefox, or Edge.

Shawshank Trail Driving Tour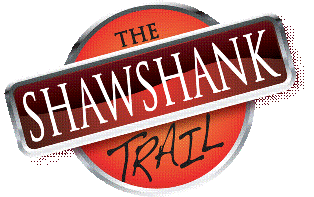 As you travel along the 15 authentic filming sites of The Shawshank Trail, you can touch and feel the places Andy and Red did. Feel the same hope Andy talked about while you explore Shawshank Prison, or walk down the same road as Red on his way to Fort Hancock, Texas. You've seen the gang's original adventure, now it's time to finish your own.  Don't let your love of The Shawshank Redemption end once the movie is over.
Begin your journey on The Shawshank Trail with the driving tour brochure, which includes information about each of the 15 filming sites and directions. Make a weekend out of your adventure with our great lodging options and grab some food for the road at one of the souvenir sites along the Trail. There is nothing else that compares to experiencing it yourself.
GET YOUR FREE SHAWSHANK TRAIL BROCHURE
SEND ME A HARD COPY: Enter your info and we'll put it in the mail.
VIEW VIRTUAL GUIDE NOW: Flip through the brochure.
GET EMAIL UPDATES/NEWS: Hear the latest scoop!
There were no results found.