The Calendar of Events is not supported by Internet Exploreryour current browser. For best viewing, please use Chrome, Firefox, or Edge.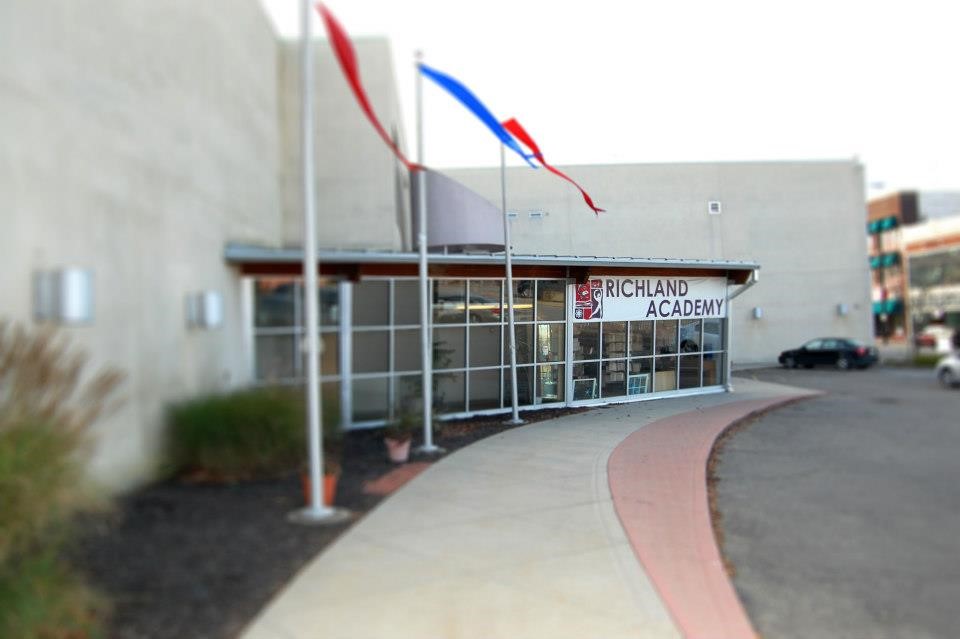 Richland Academy of the Arts
Richland Academy of the Arts was founded in 1991 as a non-profit community multi-arts center.  Over the last 30 years, it has served the Mansfield community and expanded its arts education programs to encompass music, dance, visual art, theatre, and martial arts.  Richland Academy strives to be a place where quality arts education is accessible to all ages regardless of financial limitations.
During the last year, Richland Academy was able to engage over 13,000 students in their arts education programs and performances, as well as offered over $27,000 in scholarships and financial assistance to those who participated.  Richland Academy believes that creativity exists in everyone and aims to guide all students into a successful lifelong journey in the arts.
Richland Academy of the Arts continues to build its arts programming with community partnerships and collaborations and helps drive economic development in the downtown Mansfield area.  Richland Academy hopes to promote a community-wide appreciation for arts education and performances.
"Richland Academy…where anyone can explore the artist within," is located at the corner of 4th and N. Walnut St. and is supported by the Ohio Arts Council.
Create Memories; Create Celebration; Create an Event that Deserves A Standing Ovation!
Richland Academy of the Arts offers unique spaces that allow you to create the perfect environment for your special event. Our 47,000 square foot building is totally accessible, environmentally conducive, safe and adaptable for your needs with staff to assist you. Appropriate space is available for your 1-2 hour meeting or social event to multiple hours of meetings or parties to multiple days.
MEETING PLANNER CONTACT:
Sheri Hughes
419-522-8224
shughes@richlandacademy.com
SERVICES & AMENITIES:
Lodging property: No
Restaurant: Nearby
In-house catering: No
External catering permitted: Yes
Wifi Access: Yes
Projector available: Yes
A/V Screen: Yes
Handicap accessible: Yes
TOTAL SPACE/CAPACITY:
# of meeting rooms: 4
Total meeting space (sq. ft.): 8,270
Largest meeting room (sq. ft.): 3,770
There were no results found.