The Calendar of Events is not supported by Internet Exploreryour current browser. For best viewing, please use Chrome, Firefox, or Edge.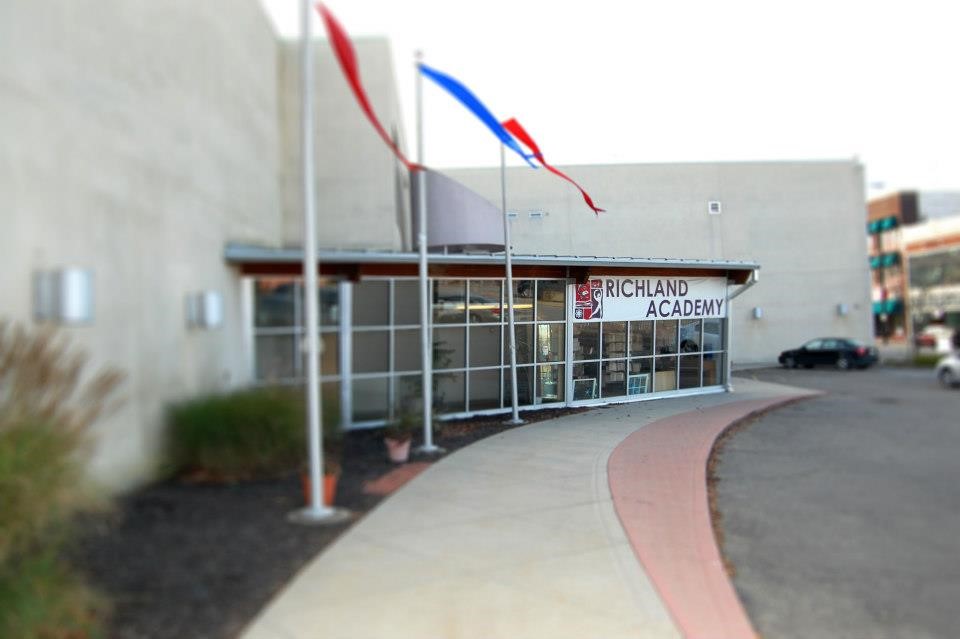 Richland Academy of the Arts
Richland Academy of the Arts was founded in 1991 as a non-profit community multi-arts center.
Located in the downtown Carrousel District of Mansfield, the Academy has developed a diverse and highly praised curriculum occurring annually for two 16-week semesters and one 10-week summer term. During the last year, 46,754 students attended weekly classes and an additional 10,300 area residents attend year-round performances, including choral concerts, children's theater, musicals, jazz, dance and student and faculty recitals. Richland Academy of the Arts has played an important role in the renaissance and redevelopment of downtown Mansfield.
A well-defined scholarship program awarding over $26,000 annually, funded through a community scholarship campaign, has made it possible for students from economically disadvantaged families to be active members of the Academy community.
Richland Academy continues to build arts programming and develop its role as a sponsor of Ohio Community Schools. The Academy continues relationships with The Ohio State University at Mansfield, the Ohio Department of Education, and the Ohio Arts Council.
Create Memories; Create Celebration; Create an Event that Deserves A Standing Ovation!
Richland Academy of the Arts offers unique spaces that allow you to create the perfect environment for your special event. Our 47,000 square foot building is totally accessible, environmentally conducive, safe and adaptable for your needs with staff to assist you. Appropriate space is available for your 1-2 hour meeting or social event to multiple hours of meetings or parties to multiple days.
MEETING PLANNER CONTACT:
Sheri Hughes
419-522-8224
shughes@richlandacademy.com
SERVICES & AMENITIES:
Lodging property: No
Restaurant: Nearby
In-house catering: No
External catering permitted: Yes
Wifi Access: Yes
Projector available: Yes
A/V Screen: Yes
Handicap accessible: Yes
TOTAL SPACE/CAPACITY:
# of meeting rooms: 4
Total meeting space (sq. ft.): 8,270
Largest meeting room (sq. ft.): 3,770
There were no results found.