The Calendar of Events is not supported by Internet Exploreryour current browser. For best viewing, please use Chrome, Firefox, or Edge.

The Olivesburg General Store was founded more than a century and a half ago in 1840, to provide basic necessities for the survival of early Richland County residents.  The store boasts of having the same atmosphere as the "Good' Ole Days."  Enjoy a hand dipped ice cream cone from the ice-cream bar while shopping for gifts, olde tyme candies, kitchen gadgets, collectibles, qne 700+ cookie cutters.  The store also includes a deli that serves cheese from the Amish and fresh made to order sandwiches.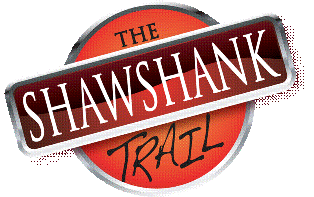 When traveling the Shawshank Trail, enjoy a Shawshank Sundae at the Olivesburg General Store.  Warm brownie on the bottom, a large scoop of peanut butter ice cream, loads of hot fudge, whip cream, Mini M & M's and a cherry on top!
Olivesburg General Store even has the original ceiling lights used in the Shawshank movie! Only 9 miles north of the Reformatory.
Mon-Fri 7am-9pm
Sat 8am-9pm
Sun 9am-8pm
Longer summer hours
Like us on Facebook!     Facebook.com/LikeOGS
Click here to read the Olivesburg General Store's membership spotlight.
Shopping
Step into the past.  Est. in 1840 and rich in history, this store still serves the local community and 250 amish families' needs.  Cookie cutter & decorations, candles, collectibles, and deli with Amish cheese, and fresh made to order sandwiches.  Hand-dipped ice cream from original marble ice-cream counter.  Only 10 minutes from the Ohio State Reformatory.
Contact
Tia Sponsler
4778 St. Rt. 545
Ashland, OH 44805
419-895-1038
www.olivesburggeneralstore.com
olivesburggeneralstore@gmail.com
Tour Information

Hours: Mon-Fri 7am-8pm, Sat 8am-8pm, Sun 9am-7pm.
Maximum Size: 2 coach at a time
Payment Policy: Cash, pay on site, credit card, pre-pay
Complimentary Policy: Beverage and ice cream for driver and escort
Motorcoach Parking: on premises
Restrooms Available: Yes
Handicapped Accessible: 85% of store
RACE DEALS
To redeem a RACE DEAL, show current race ticket and ask for RACE DEAL, showing printed or mobile version of RACE DEALS.
Free garlic knots with pizza purchase
4778 St. Rt. 545
Ashland, OH 44805
There were no results found.