The Calendar of Events is not supported by Internet Exploreryour current browser. For best viewing, please use Chrome, Firefox, or Edge.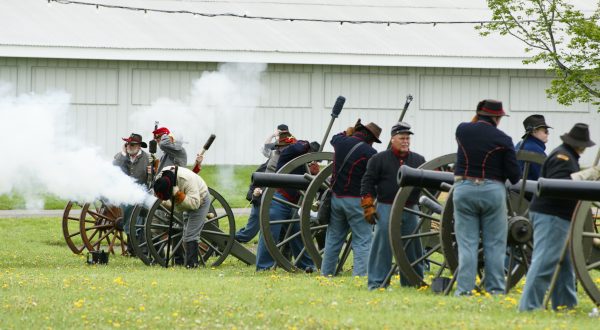 The 2020 event has been CANCELED!

2020 Dates: May 2-3
The Ohio Civil War Show will be held at the Richland County Fairgrounds. Seven buildings with 750 Tables of Military Items, Relics, and Memorabilia from 1785-1945. Buy, Sell,or Trade!
Hours are Sat, May 2, 9am – 5pm & Sun, May 3, 9am-3pm
Admission $7.00, Children under 12 are free if with adult.
---
2020 Demonstration Schedule
Cannon Firing Demonstration
Saturday 11:30a.m. & 2:00p.m.
Sunday 11:30a.m. & 1:30p.m.
90th U.S. Infantry & 100th Jager German Unit WWII
Small Arms Demonstration
Saturday 4:45p.m.
Civil War Hospital Scenario
Saturday 10:30a.m. & 3:00p.m.
Sunday 10:30a.m. & 1:00p.m.
Chase Fife & Drum Corp Presentation
Saturday 9:30a.m. & 1:00p.m. & 4:00p.m.
73rd OVI Regimental Band
Sunday 9:30a.m. & 11:00a.m. & 2:30p.m.
Gettysburg Address
Saturday & Sunday 12:00 noon
Sunday Church Service
10:00a.m.
---
Check out the other great historical events happening this weekend during RichHistory Weekend!
There were no results found.