The Calendar of Events is not supported by Internet Exploreryour current browser. For best viewing, please use Chrome, Firefox, or Edge.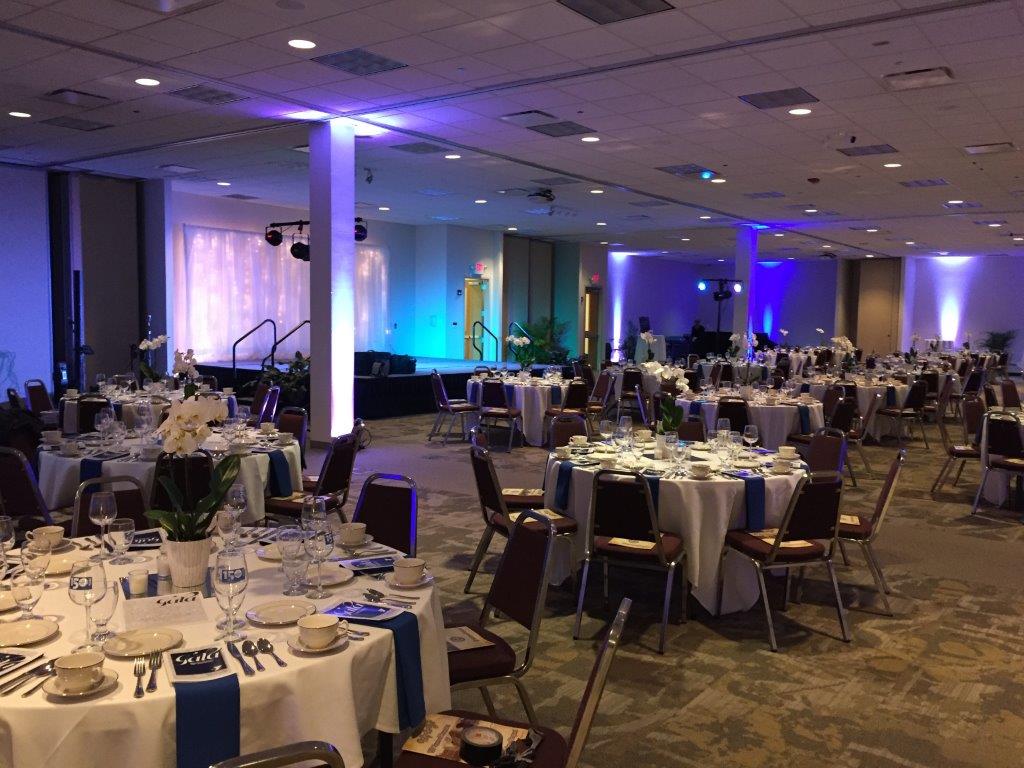 Mid-Ohio Conference Center
Are you looking for a first-class site for your conference, trade show, annual meeting, banquet or party? The Mid-Ohio Conference Center is the largest meeting room facility on the I-71 corridor between Cleveland and Columbus.  Our conveniently located facility is the ideal site for your next meeting.
Perfect for groups from 20 to 1,000, the Mid-Ohio Conference Center has plenty of private parking, state of the art presentation technology, and ample space for your guests.  Our prep kitchen and loading dock are easily accessible for your caterer to provide service to the guests according to your needs.  Our rates are not only very competitive, they include many amenities without the extra fee the big city venues will include with their invoice.
Is this your first big event?  Not sure where to start?  Come to the Mid-Ohio Conference Center and find out what customer service is all about!  Scheduling and setup are easy with the help of our friendly and professional staff.  We will walk you through the process and help you with the little details that can make a big difference with the success of your event!
MEETING PLANNER CONTACT:
419-774-2513
SERVICES & AMENITIES:
Lodging property: No
Restaurant: Nearby
In-house catering: No
External catering permitted: Yes
Wifi Access: Yes
Projector available: Yes
A/V Screen: Yes
Handicap accessible: Yes
TOTAL SPACE/CAPACITY:
# of meeting rooms: 3 (different configurations available)
Total meeting space (sq.ft.): 33,000
Largest meeting space (sq.ft.): 11,757
Meeting
Room
SQ.
FT.
Width By
Length
Theatre
Seating
Banquet
Seating
Classroom
Seating
Artist
3533
N/A
200
160
138
Inventor
5004
N/A
300
240
213
President
6753
N/A
400
320
229
Largest Room
11757
N/A
900
650
441
Executive Board
Room
660
N/A
N/A
20
N/A
There were no results found.