The Calendar of Events is not supported by Internet Exploreryour current browser. For best viewing, please use Chrome, Firefox, or Edge.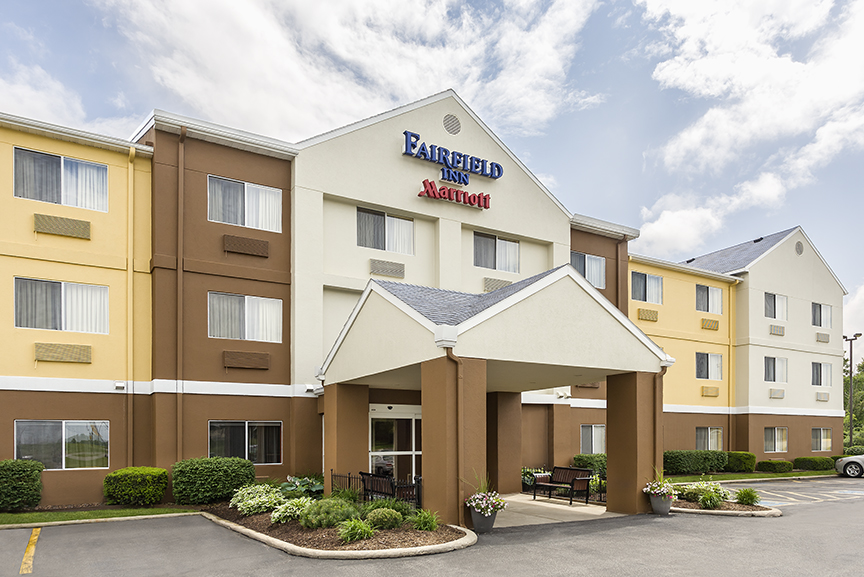 After another successful day of meetings or traveling to visit a client, we welcome you to your home away from home. The hotel located at 1065 N. Lex-Springmill Rd is just a few minutes from various business locations and shopping here in Mansfield/Ontario area. Our newly renovated hotel features spacious guest rooms that provide all the comfort and relaxation with everything a business or leisure traveler needs. Our modern rooms provide comfy mattresses, fluffy pillows, cozy blankets and crisp, clean linens.
The Fairfield Inn & Suites by Marriott was designed with the traveler in mind, making the guest experience a priority and excellent product and service a must.
Room amenities at the Fairfield Inn & Suites Ontario/Mansfield include:
Wireless high-speed internet access
Flat screen HD TV's
Refrigerators
Mircrowaves
Coffee Makers
Iron & Board
Desk/ Working area
Complimentary breakfast
Fitness Room
Heated indoor pool
Business Center
At Fairfield Inn & Suites Ontario/ Mansfield, you're our #1 priority. We promise you'll be satisfied, or we'll make it right. That's our commitment to you. Ask us about The Fairfield 100% Guarantee.
All rooms feature luxurious bedding, cotton rich linens, and a comfy plush mattress. Indoor pool, elevator, fax/copy service, rooms w/ microwaves and refrigerators, free local calls and free HBO.  All rooms include iron/board, hair dryer, and coffee maker. Jump start your day with our complementary hot and healthy breakfast. Complimentary wireless HSIA. On site Business Center.
GROUP TRAVEL CONTACT:
Rachael Massey
rachael.massey@tmihospitality.com
GROUP INFORMATION:
Breakfast included: Yes
Baggage handling fee: $2.00 per person round trip
Elevator: Yes
Handicap accessible: Yes, 4 rooms
Maximum # of motorcoaches at one time: 1 coach
Motorcoach parking: on grounds
Escort & driver complimentary: One room with a minimum of 20 rooms
Deposit Information: 1 night stay
Payment policy: Payment due upon check-in
Cancellation policy: 30 days prior to arrival
There were no results found.