The Calendar of Events is not supported by Internet Exploreryour current browser. For best viewing, please use Chrome, Firefox, or Edge.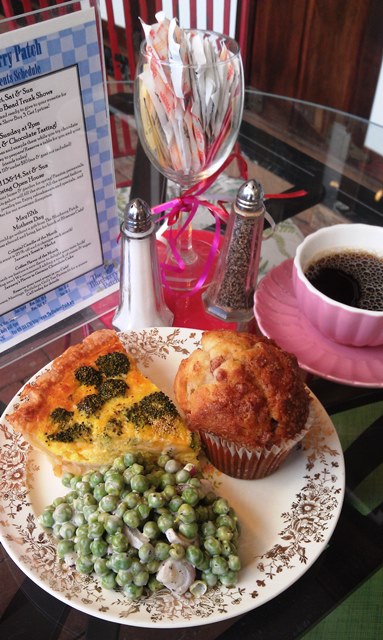 Enjoy a wonderful dining experience in our beautiful Café & Tea Room within the Blueberry Patch Gift Shop and Greenhouse.  Delicious homemade quiches, sandwiches, donuts, salads, pastries, and coffee drinks. In-house fresh roasted coffees and over 80 luxury teas from around the world. Additional seating for groups in new winery area.
Mon.-Sat 10am-3pm.  Sun. 11am-3pm.
Outside seating provided.
Groups are welcome and will enjoy an experience at 1285 and The Blueberry Patch. Daytime tours, explore the vast gift shop, greenhouses, and savor a delicious lunch. In the evening, guests will love the ambiance of the wood-lined winery walls, wood-fired pizzas, appetizers, and, of course, house made wines including the award-winning blueberry wines.
GROUP TRAVEL CONTACT:
Lisa Beilstein or Andrew Beilstein
419-884-1797
GROUP INFORMATION:
Motorcoach menu available: Yes
Meal price: $10-22 per person
Payment policy: Deposit required
Reservations required: Yes
Open for special hours: No
Maximum # of motorcoaches at one time: 1 coach
Motorcoach parking: on the grounds
Escort & driver complimentary: Yes, 1 with 25 people
Handicap accessible:Yes
Number of restrooms available (men/women): 1 Men, 1 Women
RACE DEALS
To redeem a RACE DEAL, show current race ticket and ask for RACE DEAL, showing printed or mobile version of RACE DEALS.
Free blueberry iced tea with meal purchase
1285 W. Hanley Rd.
Mansfield, OH 44904
There were no results found.