The Calendar of Events is not supported by Internet Exploreryour current browser. For best viewing, please use Chrome, Firefox, or Edge.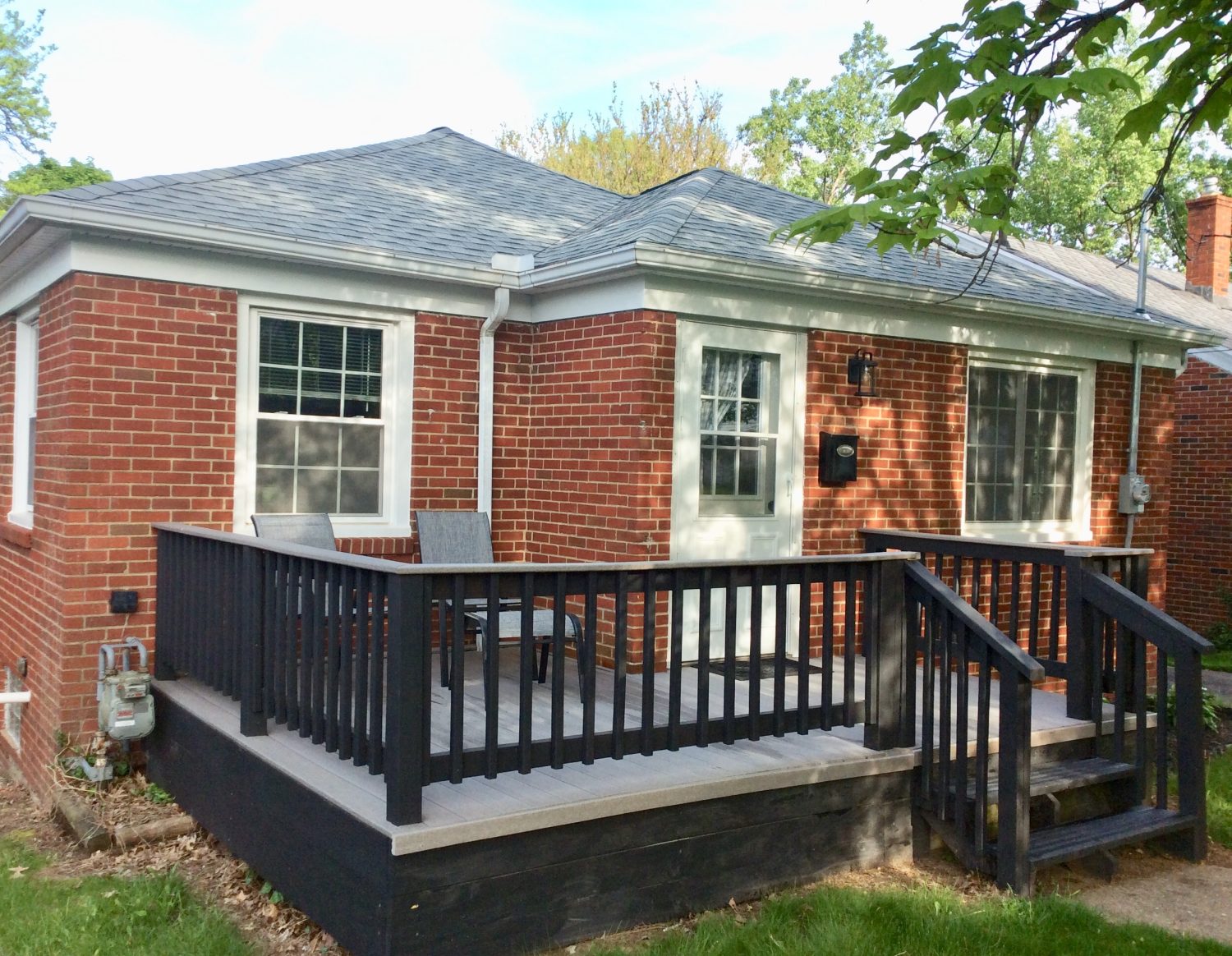 Cozy brick home in a surprisingly quiet, secluded area with a lovely patio.  Located behind and within walking distance of OhioHealth Mansfield.   The entire house has recently been renovated and freshly painted, and has all new furniture and furnishings. All 3 bedrooms have queen size beds that are very comfortable with lots of pillows to choose from. One bedroom has black out curtains.
Enjoy sitting on the front deck with a cup of coffee, or grilling on the back patio. Patio table and chairs, and a place to play in the back yard. Off road parking in the back for 3 cars, plus a driveway, with entrance in the back for self check-in.  Or park in the drive and enter the front door if you want to avoid steps. (Just 2 steps to get into the front door.) Fully furnished kitchen with everything you need (except the food) to whip up a meal.
Play a game of Ping Pong in the rec room. Relax and watch Netflix. Games and tricycles provided to appeal to all ages. A room under the steps welcomes little ones to enjoy a place of their own, with a kitchen set and toys.
High speed WiFi & 2 sitting areas for working on your laptop.  Welcome, enjoy, and "Be Our Guest".
There were no results found.