The Calendar of Events is not supported by Internet Exploreryour current browser. For best viewing, please use Chrome, Firefox, or Edge.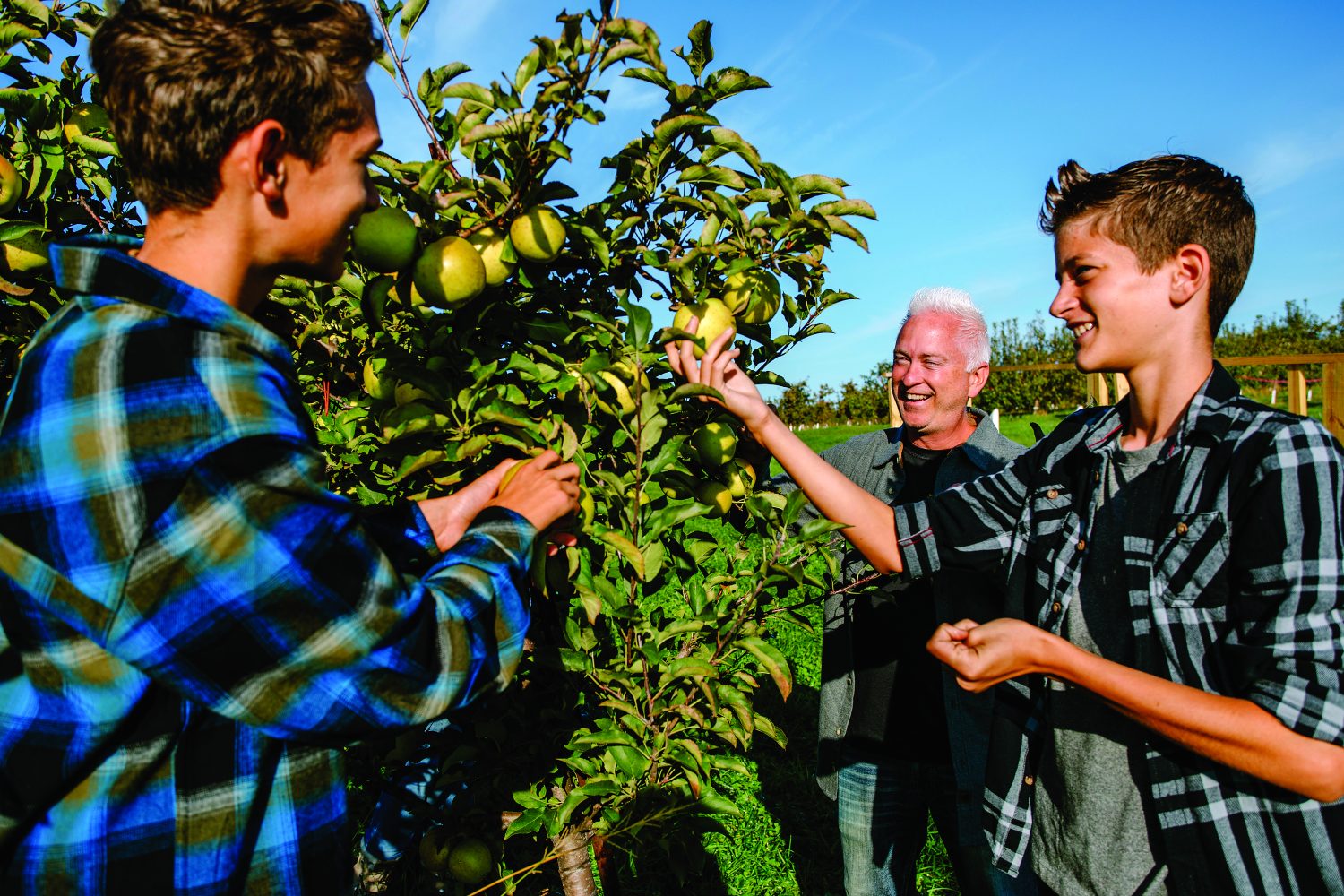 Apple Hill Orchards is family-owned and operated orchard and farm market. We offer our own apples, peaches, pears, cherries, and plums–most available for pick-your-own when in season. In the store we have fresh, pressed cider, Amish cheese and meats, a large selection of jams, jellies and apple butter, specialty items, gifts, candies, spices and from our bakery, our own apple donuts as well as breads, pies, cookies, muffins and more. An observation beehive, hayrides, group events and special fall events round out the season. Come see us!
Handicapped accessible.
Scenic orchard and farm market, bakery (famous for the delicious apple donuts!), fresh, pressed cider, observation beehive, U-pick apples, petting zoo, wagon rides during the fall, apple butter making, cider pressing and other special fall events.
GROUP TOUR CONTACT:
Barbara Joudrey
419-884-1500, 800-277-5350
GROUP INFORMATION:
Group tour price:  Inquire about price for apple donut, cider and wagon ride for groups.
Payment policy: At time of arrival
Reservations required: Yes
Open Aug 1 – Dec 31: Monday – Saturday: 8am – 6pm.  Sunday 10am-6pm.  Winter Hours:  Tuesday – Saturday: 8am – 5pm.  Sunday closed.  Closed major holidays.  Will open special pre-arranged times.
Length of time for tour: 45 minutes.  Guided tour available upon request
Maximum # of motorcoaches at one time: 2-3 coaches
Motorcoach parking: Drop off in front and park in rear
Escort & driver complimentary:
Handicap accessible: Yes
Number of restrooms available (men/women): 1 available
RACE DEALS
To redeem a RACE DEAL, show current race ticket and ask for RACE DEAL, showing printed or mobile version of RACE DEALS.
Buy ½ dozen donuts, get one donut free, Buy a dozen donuts, get two donuts free!
1175 Lex-Ontario Rd.
Mansfield, OH 44903
Any Cider purchase 1 free donut
1175 Lex-Ontario Rd.
Mansfield, OH 44903
There were no results found.