Holiday Cheer & Christmas Celebrations
November-December 2020
One of the most perfect Gothic houses in the nation was built in 1847 with 7 gables, 5 double chimneys & 7 marble fireplaces. Decorated in a Victorian Theme by mid November.
$5p/p
.
This 1928 vintage palace theatre offers a peek behind the scenes. Hear celebrity stories as you walk across the stage to see the view the stars see. Take in the beauty of the grand chandelier weighing over 1.5 tons! Enjoy freshly popped popcorn and soda.
$6 p/p
.
A delight for all ages, Mansfield's first indoor wooden carousel was the first hand carved and hand painted in the U.S. since the 1930's. 52 figures and 2 chariots will bring back childhood memories!
$1 p/p, one ride
.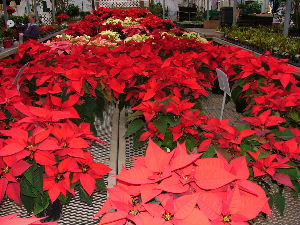 Lovely holiday plants with exceptional items to make your home beautiful. A floral expert will demonstrate how to design a seasonal holiday centerpiece that is given away at its completion to a guest on the coach.
$70 total
.
Choose from 8 different wines and 8 different beers on tap from their tasting stations. Featuring a wide variety of Ohio products from honey & maple syrup to baked goods and fresh and locally grown produce. Find a variety of candies, chocolates, Amish noodles, plus meats and cheeses.
$5 p/p for 3 tastes (either wine or beer) with cheese and crackers
.