Pound & POUR with Phoenix Brewing Co
Sunday, April 22, 2018
11:30 am - 12:15 pm
Address:
PBC
131 N Diamond Street
Mansfield, OH 44902
Presented By: McManes Personal Training & The Phoenix Brewing Company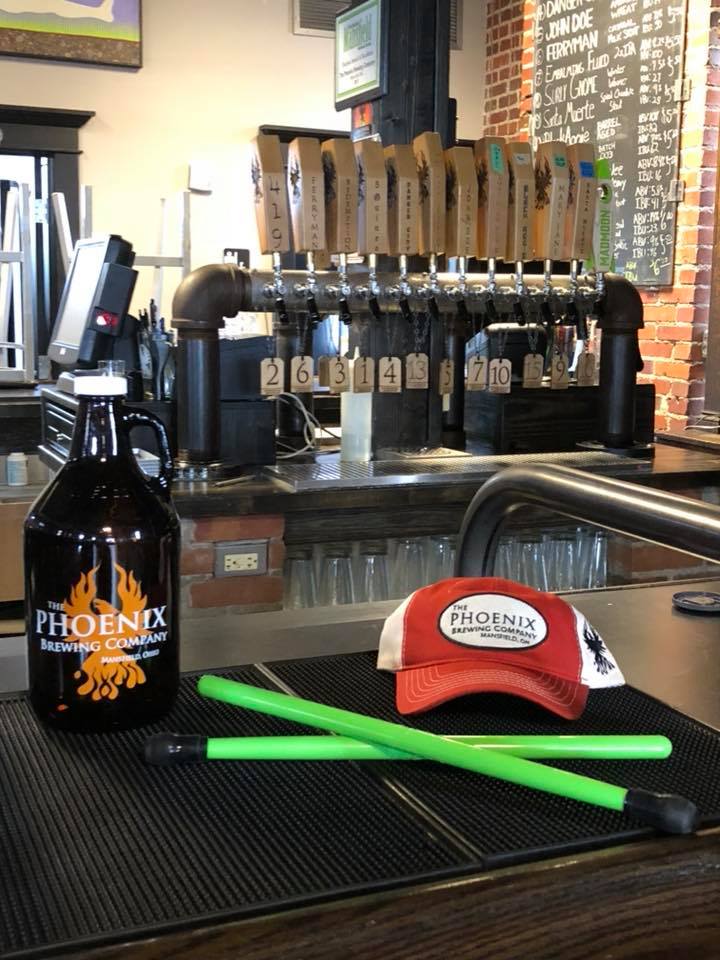 Come get in a killer workout, enjoy a great craft beer and support local small businesses McManes Personal Training & The Phoenix Brewing Company.

Your cost to reserve a spot to ROCKOUT YOUR WORKOUT with POUND Pro Lisa McManes is $20. *****This event is for those 21+***** Every quarter, a portion of the proceeds from these events will benefit an organization or charity. This quarter the donations will go to the ALS Fundraiser at the Phoenix on May, 19th.

Photos and video will be taken at the event and could be used for marketing purposes. Waiver must be signed for approval of use of marketing materials as well as a wavier of liability at the time of check in at the event.

Please register on Eventbrite with your email address and VENMO account name (if you have one already).

Within 24 hours of your Eventbrite registration being processed, a VENMO INVOICE will be sent to the email or VENMO account name you provided and you will have 48 hours to make payment. ***YOUR SPOT IS ONLY SECURE AFTER YOUR VENMO INVOICE IS PAID** ** Slots are non refundable** Only 20 Rockstars will be admitted to this inside event.

Your ticket includes a 45 minute POUND® Class & 1 drink token for a pint of Phoenix beer. (please do not forget to tip your wait staff) You will need to bring your ID, your own yoga mat and water bottle.

The 45 minute POUND® class will start promptly at 11:30am. Please arrive at least 15 minutes early to sign in and to find your spot on the floor.

We will be inside since the weather is colder. In warmer weather we will be outside and will have even more slots available.

---
POUND® IS THE WORLD'S FIRST CARDIO JAM SESSION INSPIRED BY THE INFECTIOUS, ENERGIZING AND SWEAT-DRIPPING FUN OF PLAYING THE DRUMS! Using Ripstix®, lightly weighted drumsticks engineered specifically for exercising, POUND® transforms drumming into an incredibly effective way of working out.

Designed for all fitness levels, POUND® provides the perfect atmosphere for letting loose, getting energized, toning up and rockin' out! The workout is easily modifiable and the welcoming philosophy appeals to men and women of all ages and abilities.
« Back to Calendar