Happy Grape Literary Series: Burns Night 2018
Thursday, January 25, 2018
6:30 pm - 9:30 pm
Address:
300 Main St
Lexington, OH 44904
Presented By: The Happy Grape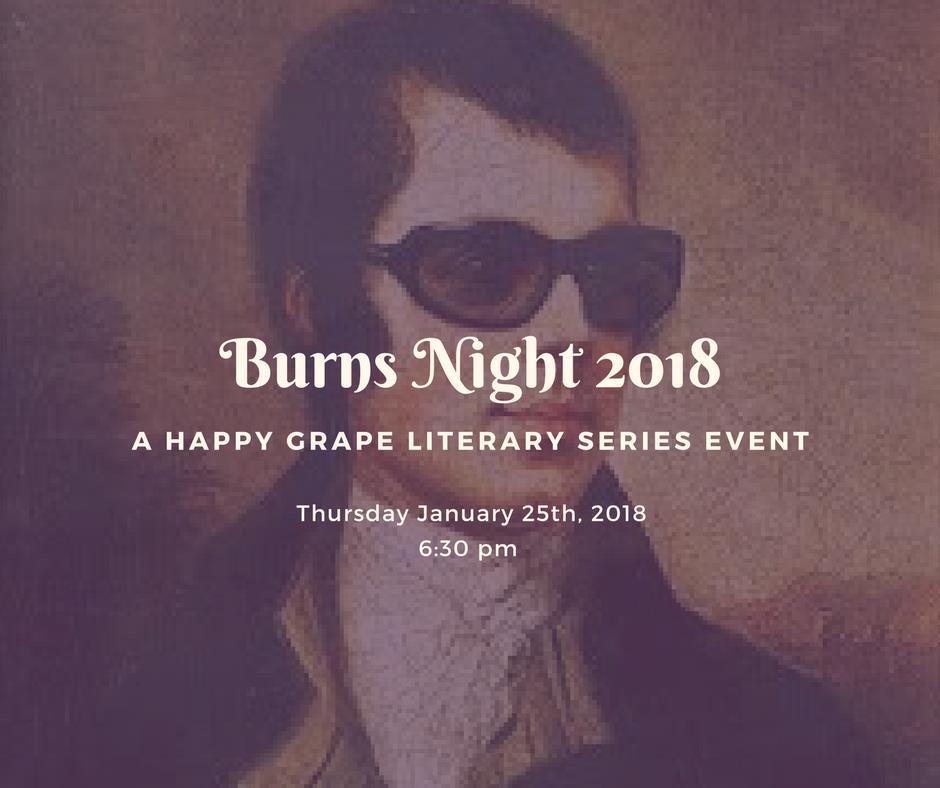 Happy Grape Literary Series


Burns Night 2018
Jan 25, 2018 -- 6:30-9:30pm

Celebrate Scottish Poet, Robbie Burns.






An informal night of Whiskey, A toast to the haggis, lots of plaid (ok....it's technically Tartan), bagpipes and Scottish Music...and of course, real cask ale from Laxton Hollow Brewing Works. Who knows...there may even be a prize or two for the best Scottish accents...unless you naturally have a Scottish accent. Then it's not much of a contest is it? It will be a night of good humor, good fun, great poetry and music .

Seating is open & communal. Be prepared to share your table.
Haggis, tatties and neeps will be served.
Dress: It is recommended that you wear some bit of Tartan. It could be a kilt, a sash, a tie...whatever you can do but let's honor the Bard!
Save
Save
Save
Save
« Back to Calendar