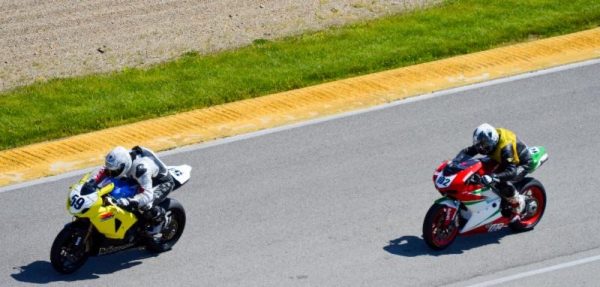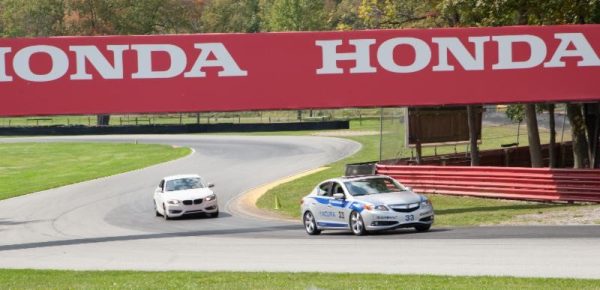 Over 150 Driving and Riding Course Dates Scheduled for 2018
LEXINGTON, Ohio (March 14, 2018) – The Mid-Ohio School  began its 26th season of operation on March 17, with two sold out Honda Teen Defensive Driving Programs over the weekend to get 2018 off to a fast start. The entire schedule is available online at midohioschool.com, and customers can enroll online or by calling 419-884-4000.
The Mid-Ohio School offers professional driving and riding instruction to drivers and motorcyclists of a wide-ranging skill level, from teaching teenage drivers life saving defensive driving skills to giving professional racers that little edge they can use in their road racing careers. The on track high performance driving and racing courses and performance track riding for sportbike owners begin with the opening of Mid-Ohio Sports Car Course track in April. The Mid-Ohio School also offers Open Test & Tune events on select evenings for drivers to take their personal street-legal cars on track.
"Our graduate count will eclipse over 75,000 students this season, and we have something for everyone including fully customizable corporate entertainment events," said Sonny Gee, director of The Mid-Ohio School. "The instruction, hands on driving experience, and our first-class fleet of Honda and Acura vehicles all combine to make it a lasting and memorable experience for every customer."
Entering its 25th year in 2018, The Mid-Ohio School has an official vehicle partnership with American Honda Motor Co., Inc. which makes up The Mid-Ohio School's fleet of Acura ILXs, Honda Civics, and Honda S2000s. Two of the Honda Civics are also equipped with skid systems to practice car control techniques for oversteer and understeer situations often encountered in inclement weather conditions.
Additional sponsors of The Mid-Ohio School include Coca-Cola, Comfort Inn, Cooper Tires, Honda Performance Development, Malco, Sunoco, Quality Inn & Suites, Summit Racing, and Total Oil.
ABOUT THE MID-OHIO SCHOOL
Based at Mid-Ohio Sports Car Course, in Lexington, Ohio, The Mid-Ohio School provides professional driving and riding instruction to drivers and motorcyclists of all skill levels. The school's 16 automobile courses include the renowned Honda Teen Defensive Driving program, as well as AcuraHigh Performance and Racing programs. The motorcycle side features two Performance Track Riding formats. Students enjoy classroom sessions, skill drills, expert private instruction and lapping on the same track that challenges the world's top racers. The school is a past recipient of the prestigious Ohio State Highway Patrol's Partners for Safety Award and partners with Maria's Message each year to teach young drivers about the dangers of distracted driving. In 25 seasons, The Mid-Ohio School boasts 71,855 all-time graduates, including almost 21,300 teenage drivers and 18,012 motorcyclists.
For more information, visit midohioschool.com, 'like' its Facebook page @TheMidOhioSchool or follow updates on Twitter @MidOhioSchool.