Spring is back and Richland County blooms with great ways to get outside. Whether you just want to be outside and explore nature or prefer to be more active, we are sure you'll find something fun to do. Rent a bike to ride the B&O Trail, try an extreme sport at Clear Fork Adventure Resort, find new flowers for your garden at Wade & Gatton Nurseries, or take the kids to The Infield for a day of go-karts and more. Don't forget to check out our great selection of restaurants in the area while you're here!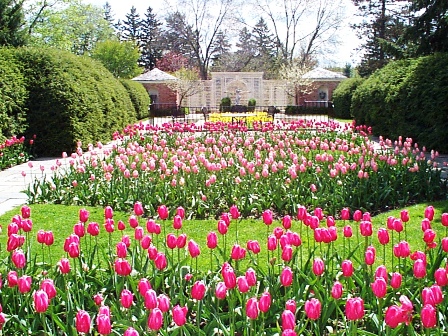 Wonder as you Wander
Get up close and personal with nature this Spring as buds burst into bloom at Kingwood Center Gardens. Their grand spring flower display includes tulips, magnolias, daffodils, crocus, redbuds, dogwoods, silverbells, and many more spring flowers. Kids will love going to Alpaca Meadows and Shady Lane Alpaca Farm to pet the animals and learn about the uses of their wool. Explore and learn at 13 different sites across Richland County during Mohican Wildlife Weekend, April 27-29th.  Gorman Nature Center offers hiking trails, interesting local plants and classes on animals, plants and even astronomy! The Ohio Bird Sanctuary helps injured birds take wing, as well as provide safe habitats for local birds, with walking paths for interested explorers. Malabar Farm State Park is still a functioning farm today, tour the Big House, former home of Louis Bromfield, take a hike along one of the many trails, or come to Spring Plowing Days for demonstrations of farming, contests and more.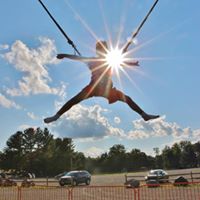 Adventure Awaits
Getting outside is great, but ad a great activity and you have a winning day! Friends and family will test their skills at Battle Zone III Paintball Park. Or take the kids to The Infield and challenge them at the batting cages, go-karts or miniature golf. Dust off the family bikes and head to the B&O Bike Trail & Mansfield City Bike Loop, take a short ride or choose any section of this 88-mile paved track. Make it a weekend at Clear Fork Adventure Resort. Choose from ATVs, boating and swimming, rock climbing, wakeboarding, camping, bungee jumping and more! Call for reservations. Take advantage of the many Boating and Canoeing areas around Richland County. Check your weather and seasonal availability for boat rentals.
Spruce Up for Spring
Spring means a fresh look for your home and yard. Richland County has several places that specialize in plants and landscaping. Start at Wayne's Country Market for a good base of mulch, gravel or top soil. Gain inspiration from the Kingwood Center Greenhouse. Take advantage of their Spring Plant Sale the first week of May. Wade and Gatton Nurseries offers landscaping services along with their great selection of hostas, daylilies, and trees. Brighten up your home interior too with flowers and botanical plants from Alta Florist and Greenhouse. Their greenhouse also offers shrubs and other plants for outside, along with seeds and grow lamps to start some new projects. Speaking of projects, keep your home airy and let Spring fill your home by having your screen doors repaired at Pumpkin Seed Bulk Food Co. Stop by their deli counter for food to feed your hungry crew!