When it comes to traveling with your kids, we know you need to make the most out of your time and your budget. With kid-pleasing eats and family-friendly hotels, your family will love a weekend away in Richland County. Now you can stretch your vacation budget even further and save over 25% on admission to four family attractions. From May to September, you can purchase the Family Discount Deal: a weekend's worth of fun for only $49.
As part of the deal, you'll get four passes to Little Buckeye Children's Museum. Your kids will love this hands-on, play-based children's museum located in historic downtown Mansfield, Ohio.  With almost 30 interactive exhibits that support real-life experiences, your child can play doctor, firefighter, postal worker, hair stylist, paleontologist, veterinarian, star performer and more in a safe and welcoming environment.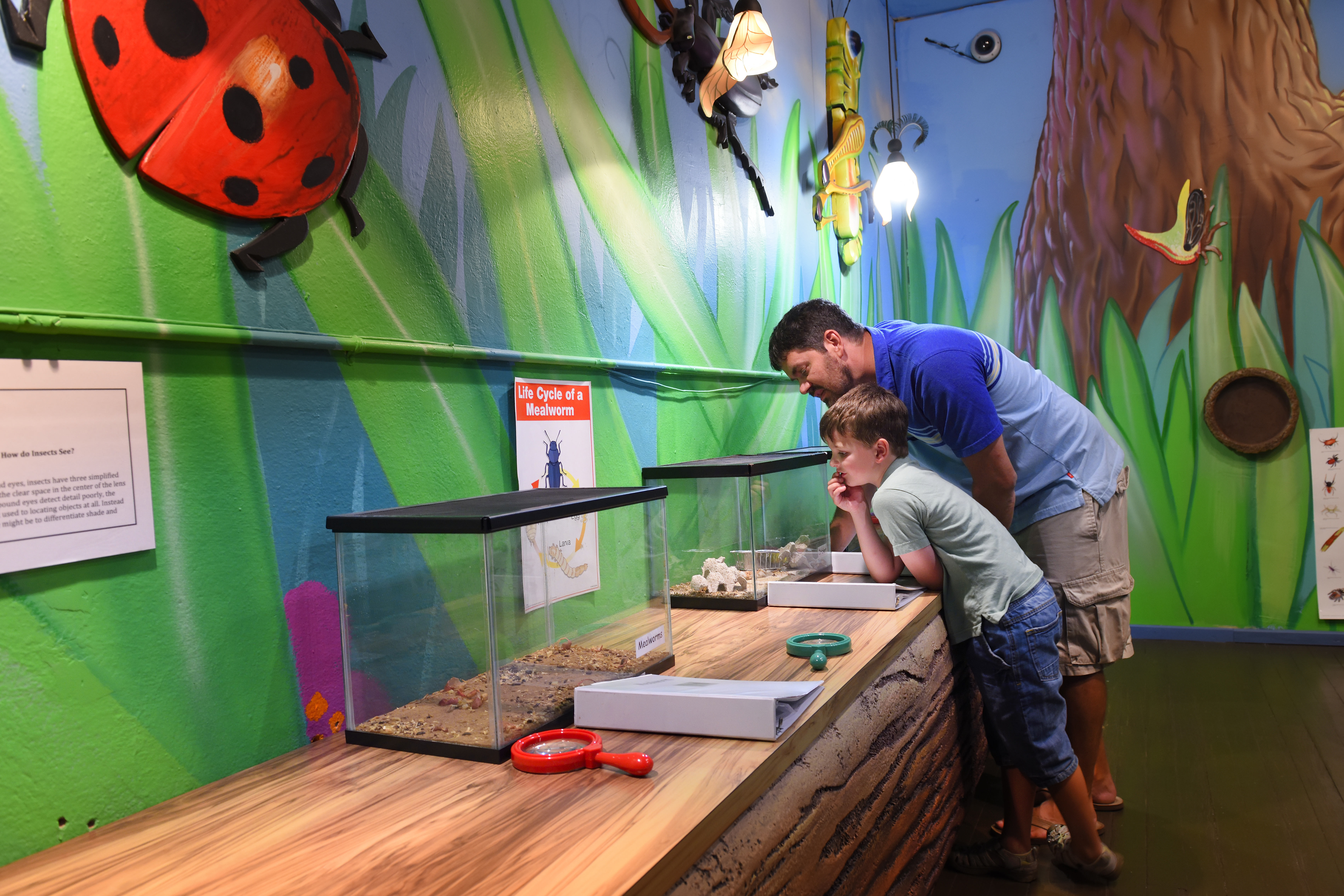 Four passes to Kingwood Center Gardens are also included in the Family Discount Deal. Located just a short drive from downtown Mansfield, here your family can enjoy a stroll through the beautiful gardens and wooded trails, greet showy peacocks, and feed ducks at the pond. The Peacock Playhouse: The Kingwood Sensory Center is dedicated to the horticultural education of children from ages 2-14. The center is located in the Gate House and is open daily from 10 AM-6 PM on days when the gardens are open to the public. This year from May 15 to August 14, Kingwood Center Gardens will hold free Cultivation Education curriculum-based programs for kids every Tuesday from 11 AM-1 PM. A sensory garden will also be opening in June 2019.
Engage with nature and visit spectacular native birds with four passes to the Ohio Bird Sanctuary. The sanctuary is home to over 60 feathered residents from over 30 different species including Great Horned Owls, Peregrine Falcons, Cedar Waxwings, and more. After seeing the live bird displays, hike the 90-acre nature preserve, enjoy the Children's Nature Scape Play area, or snack in the outside picnic area.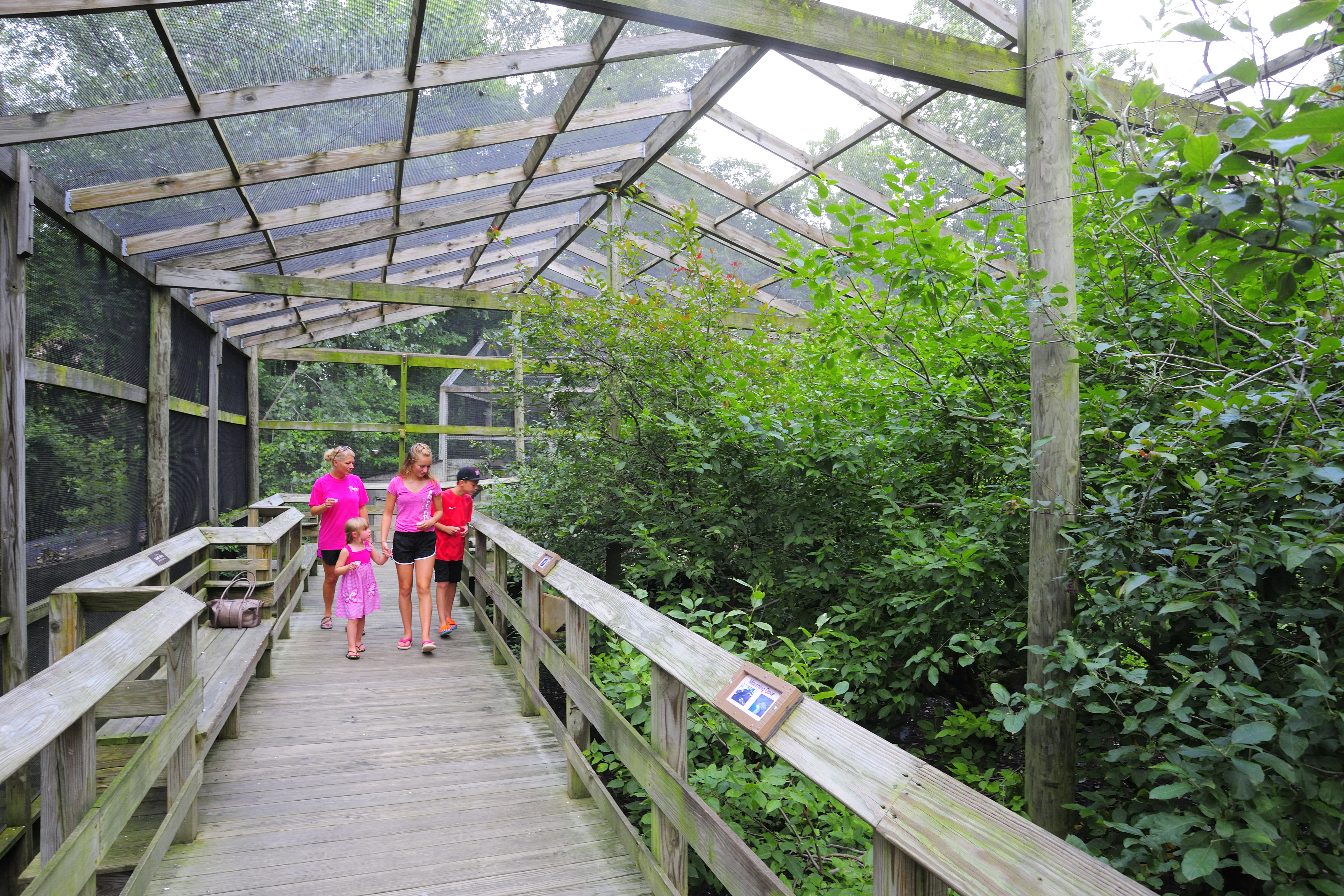 Finally, you'll receive 4 tokens to the Richland Carrousel Park. Take a ride back in time on the first new, hand-carved carrousel to be built and operated in the United States since the 1930's. Your kids will love picking out their favorite creature from the 52 beautiful carved animals. There is a picnic area around the carrousel and concessions are available for purchase.
What you'll get:
4 passes to Little Buckeye Children's Museum ($34 value)
4 passes to Kingwood Center Gardens ($20 value)
4 passes to Ohio Bird Sanctuary ($12 value)
4 tokens to Richland Carrousel Park ($4 value)
That's a $70 value for $49.
For locals and families who find themselves frequently in the area, these partner destinations also offer the Discover Richland Membership Bundle: a 3-in-1 membership bundle for your favorite family destinations. Membership includes Little Buckeye Children's Museum Family Membership ($100 value), Kingwood Center Gardens Family Membership ($75 value), Ohio Bird Sanctuary Owl Level Membership ($25 value), and a bonus 12 tickets to the Richland Carrousel Park ($12 value). That's $212 of family fun for only $169.
Thanks to this collaborative effort with valued guests in mind, family fun is more accessible than ever! The Family Discount Deal is available May through September and cannot be used for special events. Contact these participating locations for more information and start planning your trip to Richland County today. Read more about all the attractions, recreation, events, and dining here that your kids are gonna love!