For families seeking an unexpected summer destination, Mansfield offers an array of unforgettable family-friendly activities that can help break through any cabin fever. From learning about quirky inventions to dreaming up some of their own, kids will love the hands-on and out-of-the-ordinary offerings in Mansfield.
In the center of downtown Mansfield sits a beautiful historic carrousel, made by local craftsmen at Mansfield's Carrousel Works. Kids can choose their favorite colorful creature and take a ride at Richland Carrousel Park, home to the first hand-carved wooden carrousel to be built since the 1930s. The Carrousel Park is the perfect stop for a summer getaway.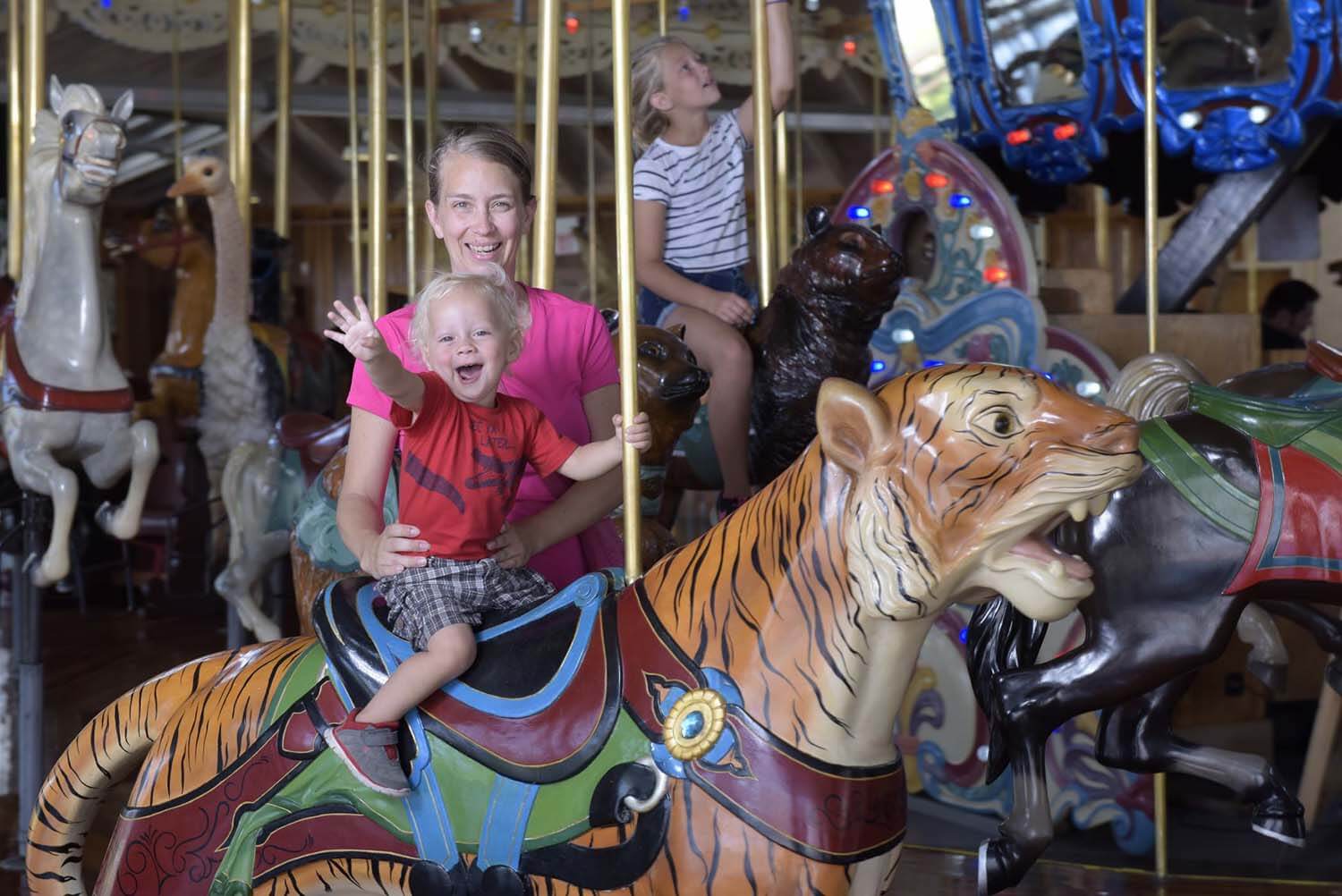 Just down the street, Mansfield Memorial Museum is the only place in the world to see ELEKTRO, the world's first robot. Built in Mansfield before gaining fame at the 1939 World's Fair in New York, ELEKTRO stands seven feet tall, weighs 300 pounds and always excites kids of all ages. The museum is also home to extraordinary objects from days gone by, including Native American, Asian and African artifacts, as well as collections spanning U.S. military history. A rare collection of stuffed ducks, mice, frogs and their furry counterparts fill Victorian-era fairy tale taxidermy dioramas that have been on display since the museum opened 125 years ago.
Also located in downtown, the Little Buckeye Children's Museum features exhibits dedicated to art, science, and transportation. With more than two dozen different rooms to explore, imaginations run wild while kids play doctor, climb the treehouse or build a fort in The Blue Room. Ideal for kids ages 2-10, Little Buckeye provides hours of entertainment.
After being enveloped in downtown Mansfield's small-town charm, families can immerse themselves in 150 acres of woods, fields, and lakes at Gorman Nature Center. With more than five miles of public hiking trails, visitors can experience naturalist-led hikes or adventure on their own, enjoying the warm, fresh summer air. Kids can also enjoy nature workshops as they learn from experts. The entire family can forget bedtime as they're dazzled by a sea of stars during a nighttime sky watch events.
Hayrides and events at Malabar Farm State Park, Mohican Wildlife Weekend, biking the B&O Trail, Ohio Bird Sanctuary, pick-your-own strawberry and blueberry patches and other events and activities keep kids entertained and help families bond while creating lifelong memories. The July 28 Children's Festival is a free family fun-filled day, packed with games, prizes, food, and entertainment that takes place from 10 a.m. to 2 p.m. in downtown Mansfield.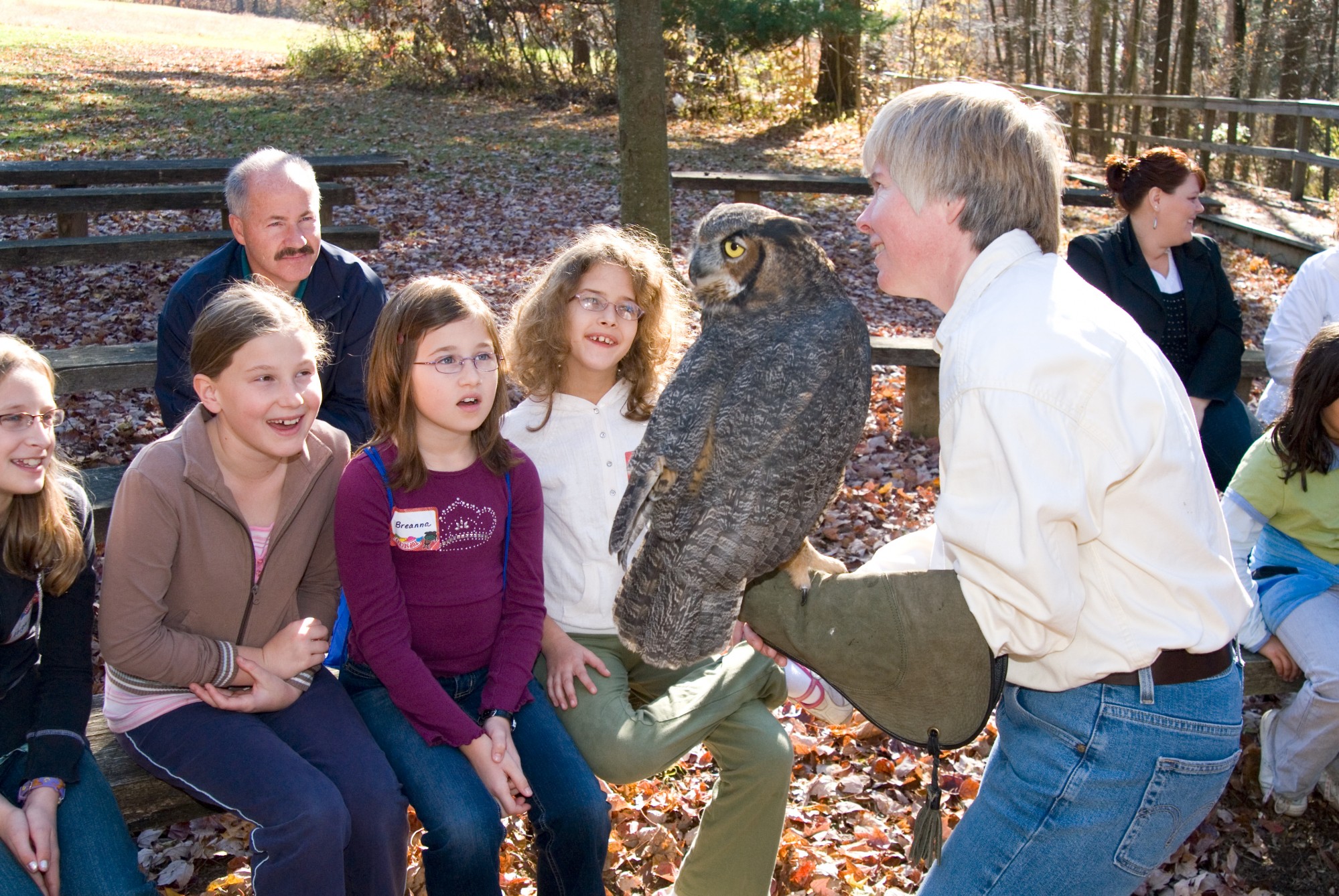 Clear Fork Adventure Resort is paradise for thrill-seeking kiddos, with a host of summer activities they'll reminisce about for years to come. Spanning 175 acres, the resort has ATV trails and rentals, wakeboarding, rock climbing and sand volleyball. Parents will want to have their cameras ready to capture every moment as their little daredevils square off against each other inside giant inflatable orbs or bounce like kangaroos on the bungee jump. Cabins, campsites, and bunkhouses offer memorable overnight accommodations for adventure-loving families.
For truly memorable meals, kids love eating in a train car at Buckeye Express Diner. Serving up kid-friendly comfort food seven days a week, the diner is housed in a decommissioned rail-car-turned-restaurant. The on-site play area is ideal for an after-dinner workout, while the old-fashioned gift shop offers toys and souvenirs that will delight the whole family.
After a day of fun, families love returning to Comfort Inn Splash Harbor. Splash Harbor's large swimming pool, a 50-foot slide, two basketball hoops, dump buckets and spray areas let the kids blow off steam, while an adults-only hot tub offers the perfect retreat for Mom and Dad.  A video arcade and fitness area are also available to guests.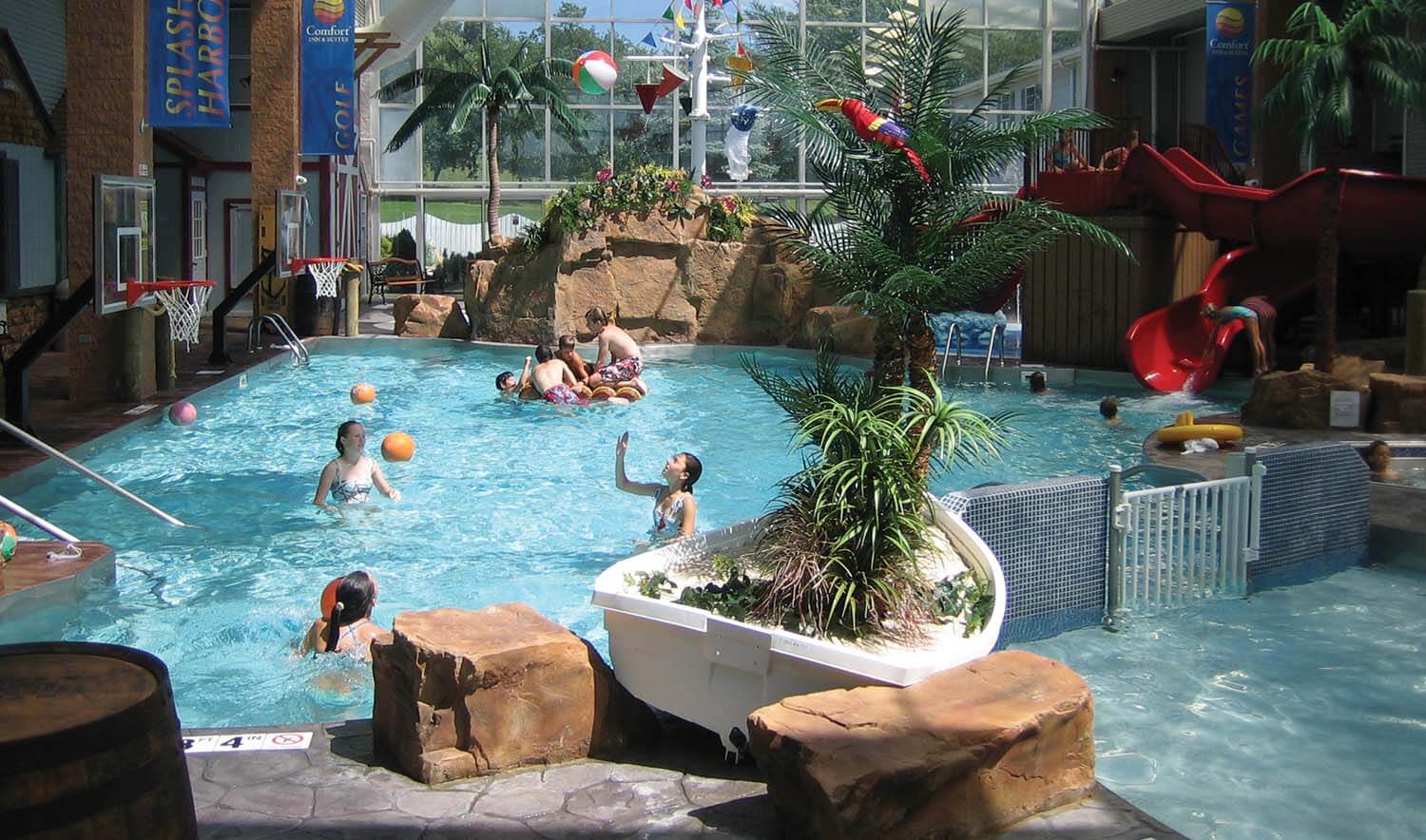 A destination unlike any other, Mansfield and Richland County, Ohio offers unusual travel adventures and experiences, such as spending the night in a haunted former state prison where Hollywood blockbuster movies are shot, world-class motorsports, skiing, hiking, biking, golf, and loads of other outdoor adventures attract families and visitors of all ages.  Complete visitor information and free visitor guides are available here at DestinationMansfield.com.