Savory Eats and Sweet Treats
A sampling of the area's yummiest local treasures!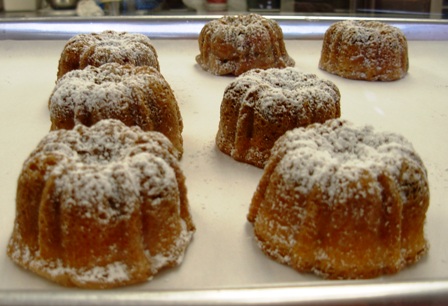 DAY ONE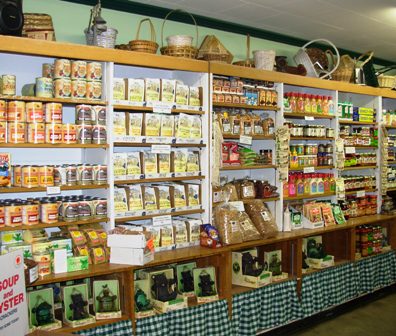 MORNING: Wayne's Country Market is a garden center and farm market providing year-round fresh produce. Indulge yourself by purchasing one of the many items from the year-round Amish bakery in the store, or choose from a wide selection of Waggoner Premium Chocolates. For those that are a little more health conscious, the store also offers an extensive variety of sugar-free chocolates.
Blossom's Cafe at th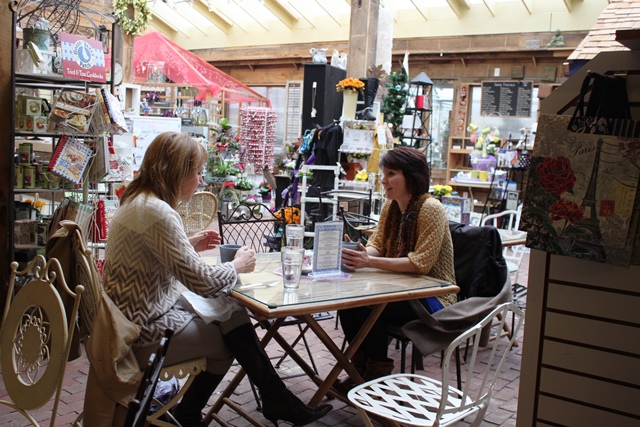 e Blueberry Patch offers hot and cold drinks including teas, coffee, lattes, cappuccinos, espresso, hot chocolate, soda, smoothies, milkshakes, chai, frappuccino and more. Fresh pastries include scones, muffins, biscotti, cookies and yogurt parfait. Enjoy all this amongst flowers, plants and fountains at the Blueberry Patch. A wonderful way to start your morning!
Experience America's most famous farm, Malabar Farm State Park. The 900 acre country estate was owned by Pulitzer Prize winning author, farmer and conservationist Louis Bromfield. The Visitor Center is full of interactive displays, gifts, unique Ohio-made items, Bromfield's books, farm fresh products, and their own homemade fudge. Walk through the Ohio Songbird Aviary, petting barn, stroll through the butterfly, prairie & flower gardens, ride a farm wagon and tour the home where Hollywood stars Humphrey Bogart and Lauren Bacall were married.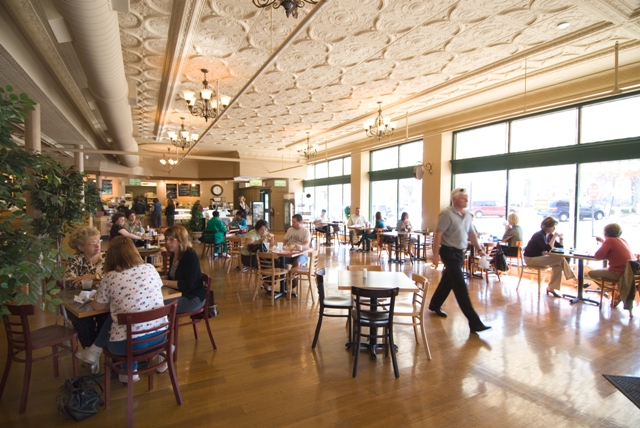 LUNCH: A delectable made-to-order lunch at Ed Pickens' Café on Main awaits you in the historical Reed's building & overlooking the heart of the Central Park District. Made from scratch soups and salads. Daily specials also available. Open Monday-Friday.
AFTERNOON: The Jones Potato Chip family has been making unique tasting potato chips starting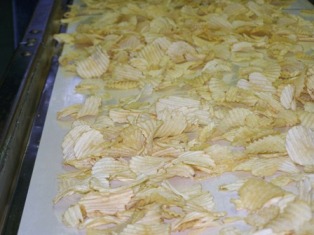 as a local favorite in the1940's and now have fans throughout the world. The local tradition of Jones Potato Chips has spread far and wide as central Ohioans have moved to locations around the world. Take home a bag or two today from their retail store.
The Olivesburg General Store was founded more than a century and a half ago in 1840, to provide ba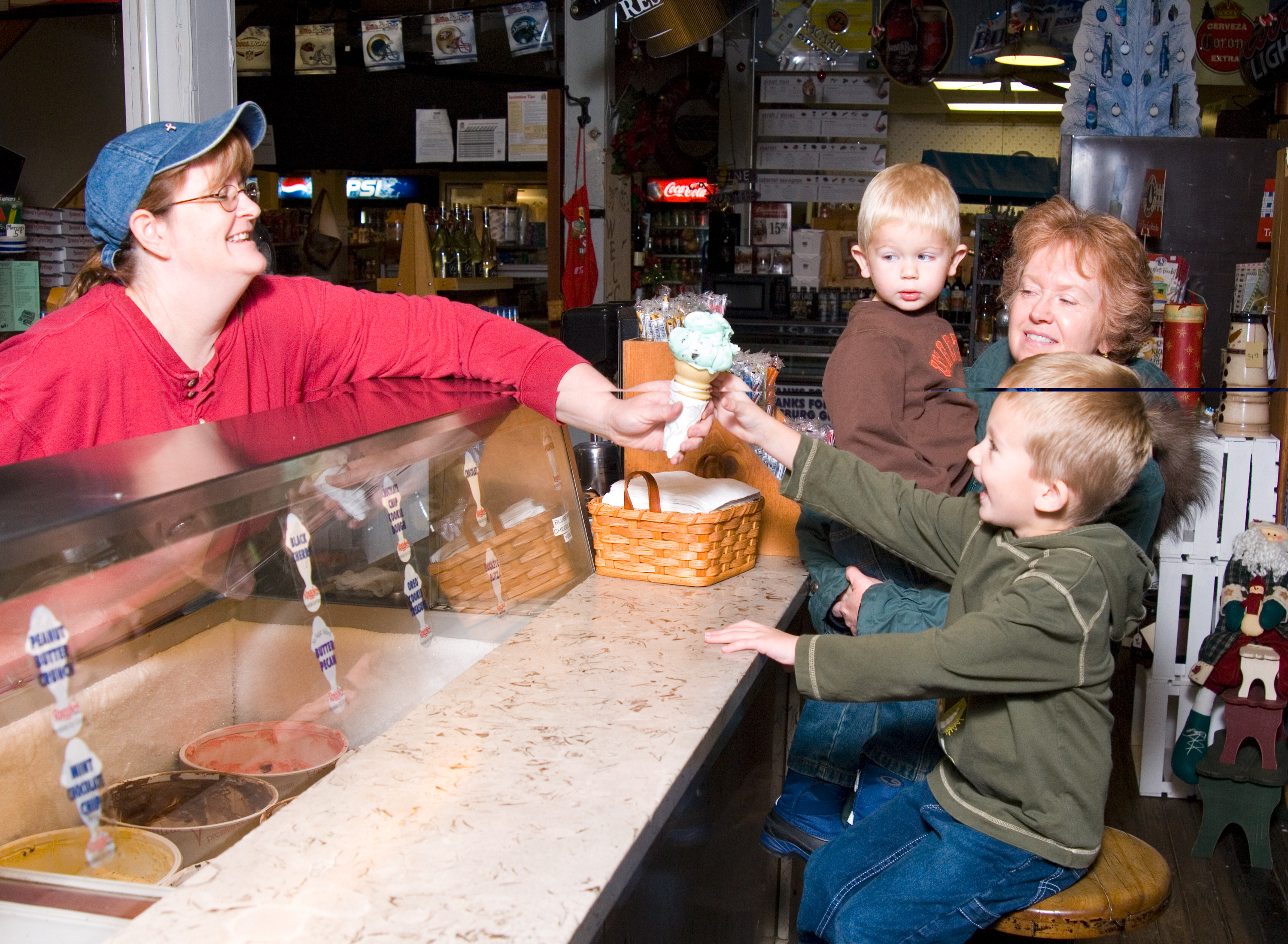 sic necessities for the survival of early Richland County residents. The store boasts of having the same atmosphere as the "Good' Ole Days." Enjoy a hand dipped ice cream cone from the ice-cream bar while shopping for gifts, penny candy, specialty groceries, antiques and Amish crafts. The store also includes a deli that serves cheese from the Amish and famous beef-jerky.
Apple Hill Orchards is a family-owned and operated orchard and farm market in Mansfield. The store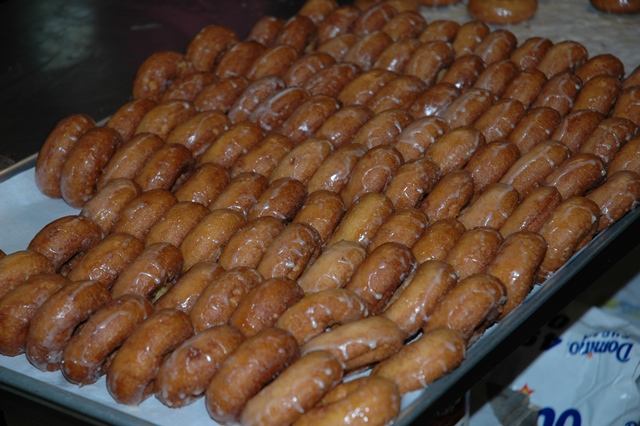 offers delicious cheese, meat and spreads from Amish country, a large selection of jams, jellies and apple butter, specialty items, gifts, candies, spices, and from the bakery, pies, cookies, breads, muffins, and their own famous apple donuts!

Choose from over 100 wines from around the world along with numerous craft beers and a full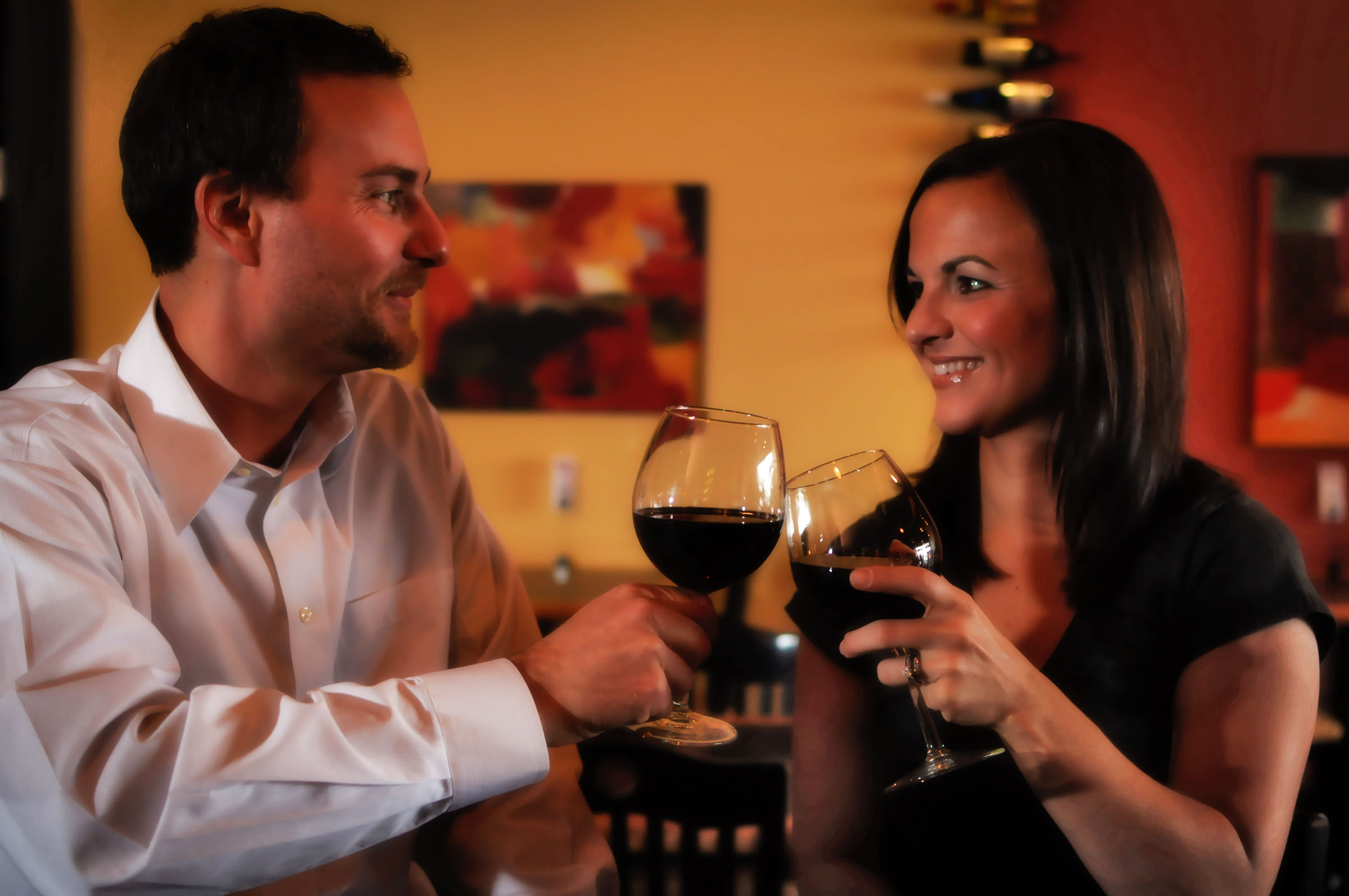 bar. Enjoy handmade artisan flatbreads, Kokoborrego cheese boards and our own warm, marinated olive bowl. The Happy Grape Wine Bar. Experience it for yourself!
Check into your host hotel with this complete list of lodging facilities in Mansfield/Richland County.
EVENING: Set in a rural location, Oak Park Tavern & Restaurant is a 1940's style steakhouse specializing in steaks, seafood and their famous Lake Erie Yellow Perch. Same local ownership for the past 20 years where all the locals enjoy their food and wine!
DAY TWO
MORNING: Stroll the shops in the Historic Carrousel District. Opening at 10:00 a.m.
The sweets lover's dream! Watch as the employees of the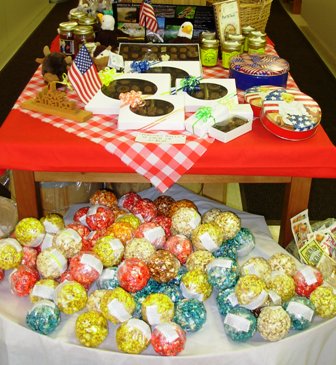 Squirrel's Den make 12 flavors of fudge and different varieties of chocolates in the factory located at the back of the store. The sweet shop also prides itself on providing over 21 flavors of popcorn! Cinnamon frosted almonds and pecans are a favorite of locals and guests alike. If you come on a nice day, you will be able to see the peanut roaster the employees roll out in front of store, and enjoy a bag of freshly roasted peanuts.
The Eatmor Bundt Company offers unique flavors of gourmet mini bundts that are guaranteed to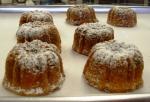 bring back warm memories of grandma's kitchen. Each one is homemade as a special dessert for you. Enjoy their famous cinnabundt, a delicious treat!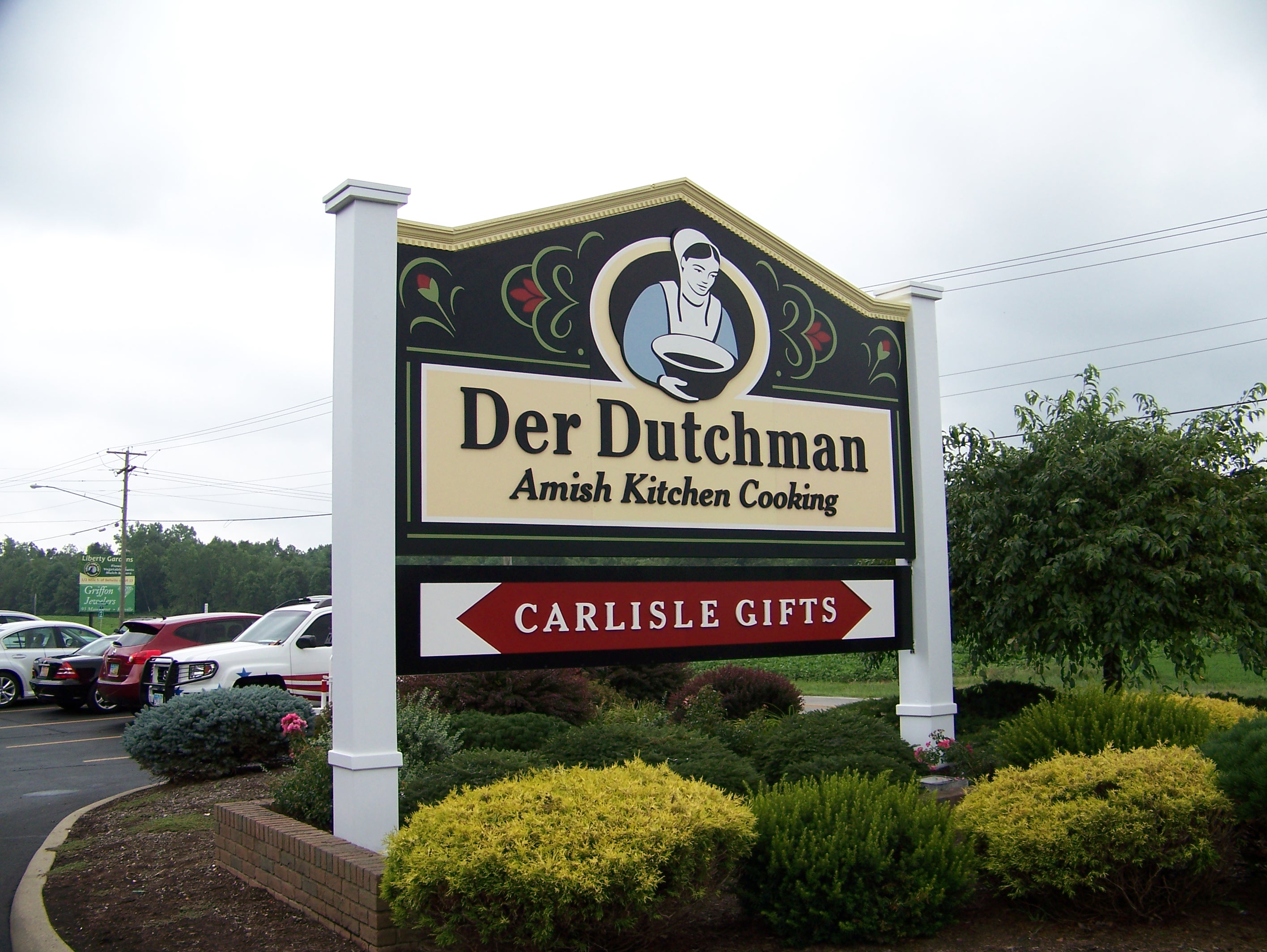 LUNCH: Customers at Der Dutchman Restaurant experience the unique Amish and Mennonite culture, which is well known for traditional home-style cooking & hospitality. The menu includes home style noodles, dressing, a fresh salad bar, and home made bread. The in-house bakery sells cookies, pies, breads, cakes, fudge and pastries.
AFTERNOON: At Cooper's Mill, we take pride in our homemade jams & jellies made from David Co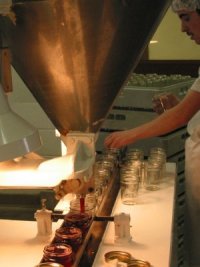 oper's own grandmother's recipes. You'll be reminded of days past when you see our apple butter cooking in 50 gallon copper kettles over a wood burning hearth. Your tour guide will explain the history of our family-owned business. After your tour, enjoy samples at our tasting table. Products available for purchase.
Richland Carrousel Park opened in 1991 as the first new, hand- carved carrousel to be bu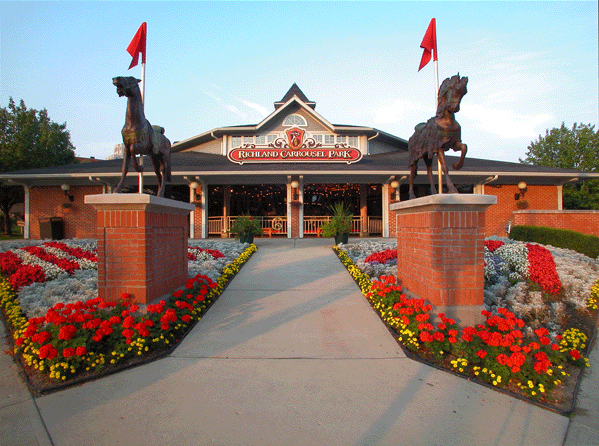 ilt and operated in the United States since the 1930's. The Carrousel figures were carved in the style of G.A. Dentzel, one of the most revered carvers of the early 1900's. All 52 figures were designed, carved and painted in Mansfield, Ohio. There are 30 horses and 22 menagerie figures, including 4 bears, 4 ostriches, 4 cats, 4 rabbits, a goat, giraffe, lion, tiger, zebra and a mythical hippocampus. A Stinson Band Organ provides rousing music for carrousel riders. The scenery panels atop the carrousel depict past and present attractions in Mansfield. The offerings continue with great eats like hot dogs, nachos, candy, popcorn, Bavarian almonds and pecans, and cotton candy that are always available.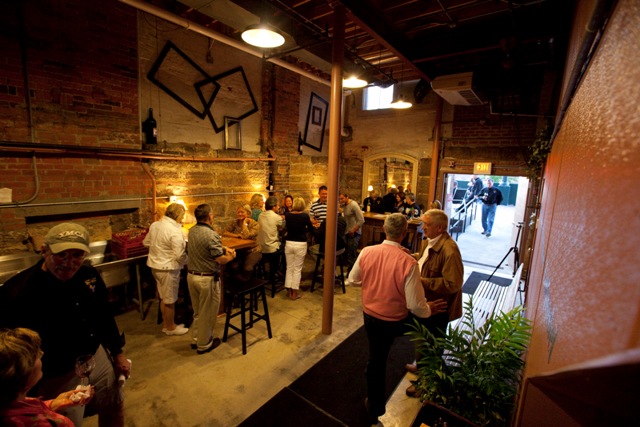 Cypress Hill Winery is small urban winery located in the lower level of an old sandstone and brick building located in the Historic Carrousel District of Mansfield. This is a true wine cellar where the tasting room is situated in the midst of a working winery. The exposed stone walls, the oak wine barrels and the rustic surroundings all contribute to the ambiance and relaxing atmosphere. Have a taste or take a bottle home.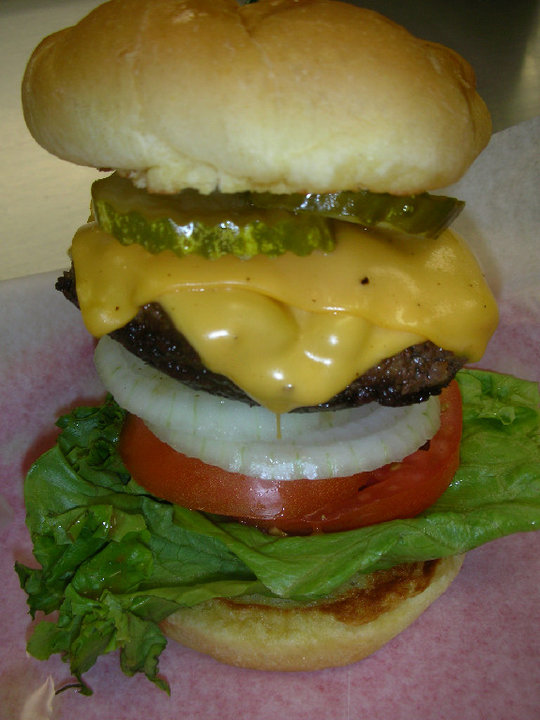 EVENING: Enjoy an experience like no other at the Buckeye Express Diner! OSU fans will find memoribilia throughout the restaurant which is located inside a train. Known for their fresh burgers and the Locomotive Buckeye Pounder! Try our homemade fries with our sandwiches and burger.
This itinerary is a sample of some of the establishments in the Mansfield/Richland County area. Please feel free to visit our web site for more details and ideas, www.mansfieldtourism.com.