Holiday Delights and Christmas Lights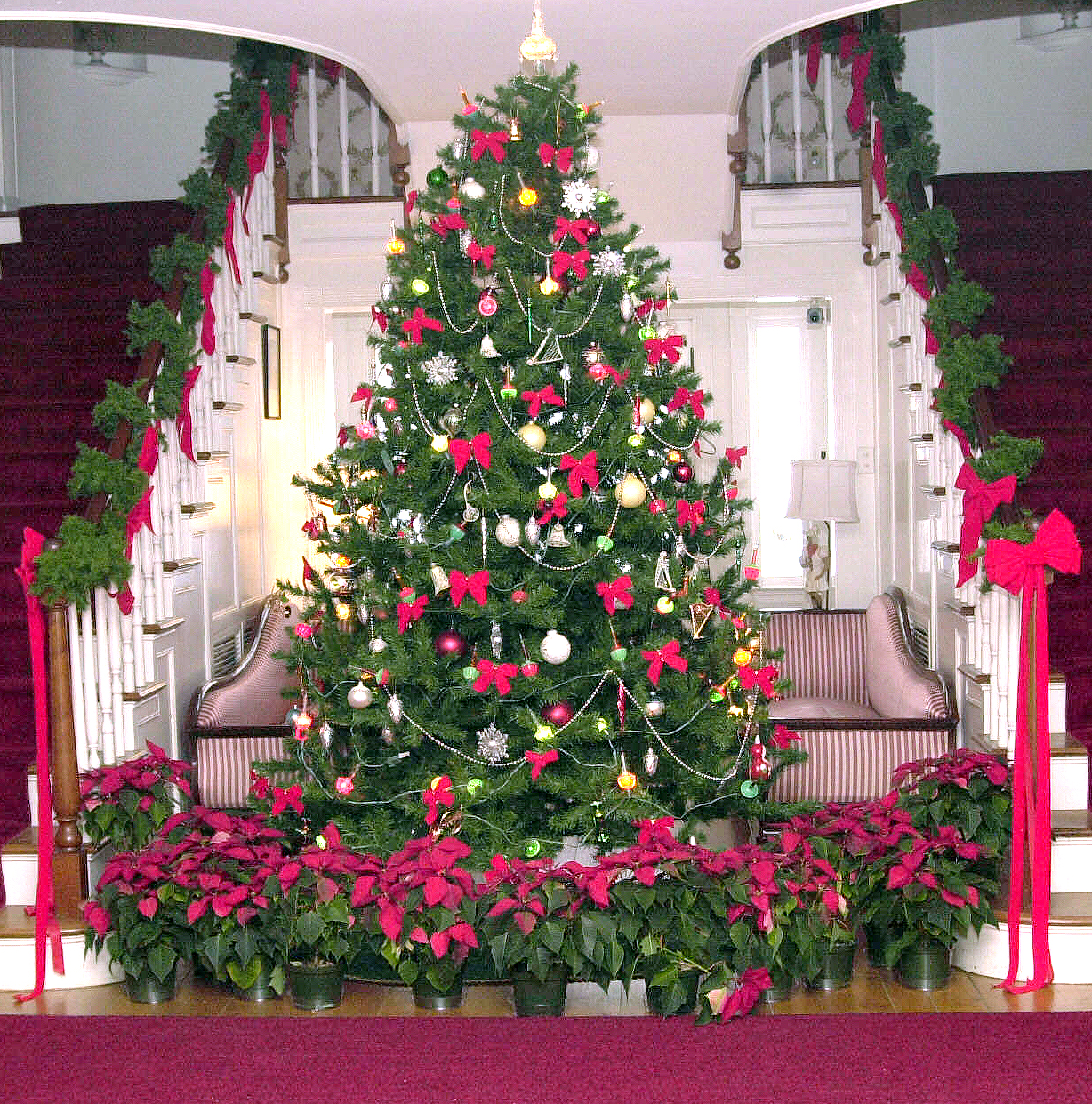 MORNING: Tour the Miracles of the Old Testament at BibleWalk. This tour is presented as a reminder of God's great works and includes life sized wax figures and special effects. All figures are re-created scenes from the Bible. As an added bonus, BibleWalk offers at no charge a collection of rare Bibles, unique folkart, woodcarvings and an outstanding gift shop. Non-denominational.
The Olivesburg General Store was founded more than a century and a half ago in 1840, to provide basic necessities for the survival of early Richland County residents. The store boasts of having the same atmosphere as the "Good' Ole Days." Enjoy a hand dipped ice cream cone from the ice-cream bar while shopping for gifts, olde tyme candies, specialty groceries, antiques and Amish crafts. The store also includes a deli that serves cheese from the Amish and fresh made to order sandwiches.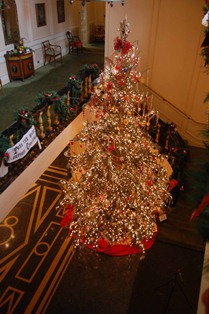 Get into the holiday spirit with a trip to Kingwood Center. See Kingwood Hall adorned for the Holiday with beautiful Christmas displays and seasonal events as they take place here throughout the holiday season.
LUNCH: Ed Pickens' Cafe on Main is famous for its fresh and delicious deli menu. All of their soups, sauces, deli salads and dressings are made in their own kitchen where they bake the deli buns and gourmet cookies everyday. Located in the historical Reed's building in the heart of the Central Park District overlooking the Square festooned with holiday lights. Open Monday-Friday.
AFTERNOON: Step back i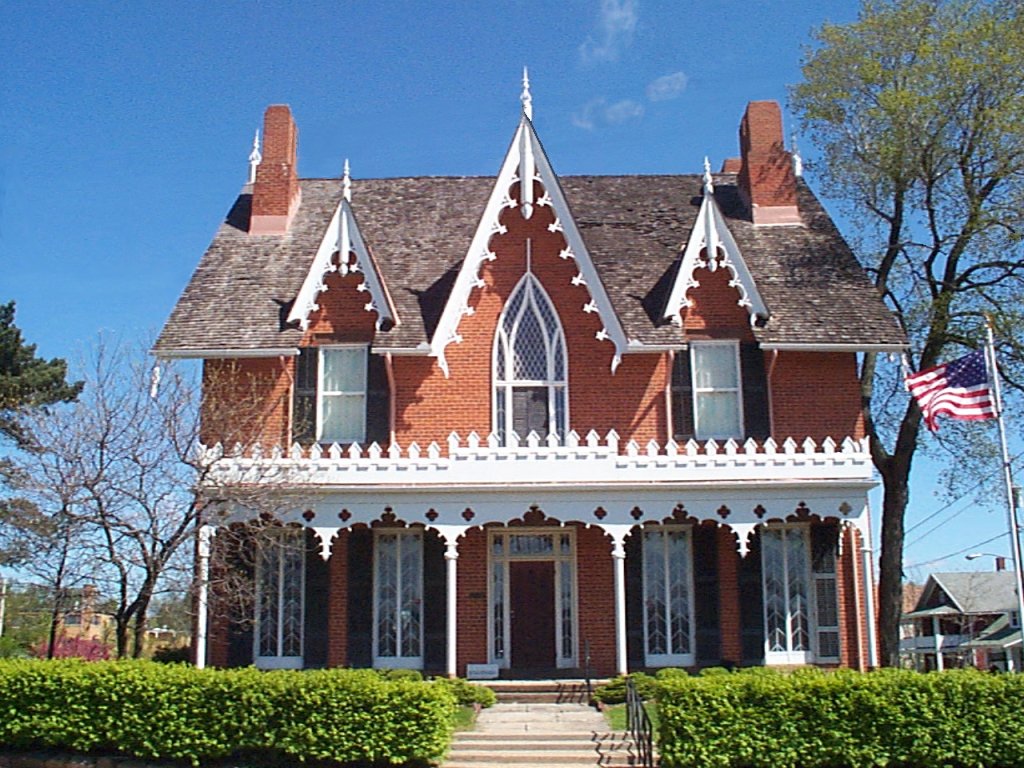 n time when you tour Oak Hill Cottage- one of the most perfect forms of Gothic homes in the nation. Built in 1847, it has seven gables, five double chimneys and seven marble fireplaces. Beautifully decorated in a Victorian Dickens theme for the holidays. Open Sunday's 2-5 p.m. or with advanced notice for groups.
Find that unique Christmas gift at the Mansfield Art Center. An award-winning, modern wood and glass building that sits on 8.5 acres of wooded meadow. The annual exhibition schedule includes a mix of curated, juried, invitational, and traveling exhibitions. For amazing, one-of-a-kind art and jewelry year round, visit the Mansfield Art Center's Gallery Shop. The Gallery Shop is stocked with local artist who produce some of the finest pottery, jewelry, paintings and sculptures in all of Ohio.
Visit the wedding site of Humphrey Bogart and Lauren Bacall at the historic Malabar Farm State Park. This 914-acre country estate is decorated for Christmas in a 1940's theme and was home of Pulitzer Prize winning author Louis Bromfield and a haven for many Hollywood celebrities. The Louis Bromfield Visitors Education Center offers interactive exhibits to let visitors explore, learn and experience agriculture, our environment and Bromfield's legacy. Shop the Malabar Farm Country Store for Ohio made gifts and homemade fudge. Don't forget to ask about "Holidays Around the World & Back Home to Malabar" and "Candlelight Holiday Tours" open to the public!
What better way to create a great holiday shopping stop than the Blueberry Patch and Greenhouse. Ohio's Largest Blueberry Plantation. Visit their gift shop and greenhouses filled with holiday delights and don't forget a delightful snack or drink at Blossoms Café and Tea Room. Enjoy the convenience of pre-picked blueberries year around at the Blueberry Patch.
The Historic Carrousel District will feed you, entertain you and bring culture and joy to your life! Bring out your inner child with a whimsical carousel ride at the Richland Carrousel Park. Browse for antiques at Carrousel Antiques, look for Jack and the Beanstalk at Main Street Books, or see fudge, popcorn and su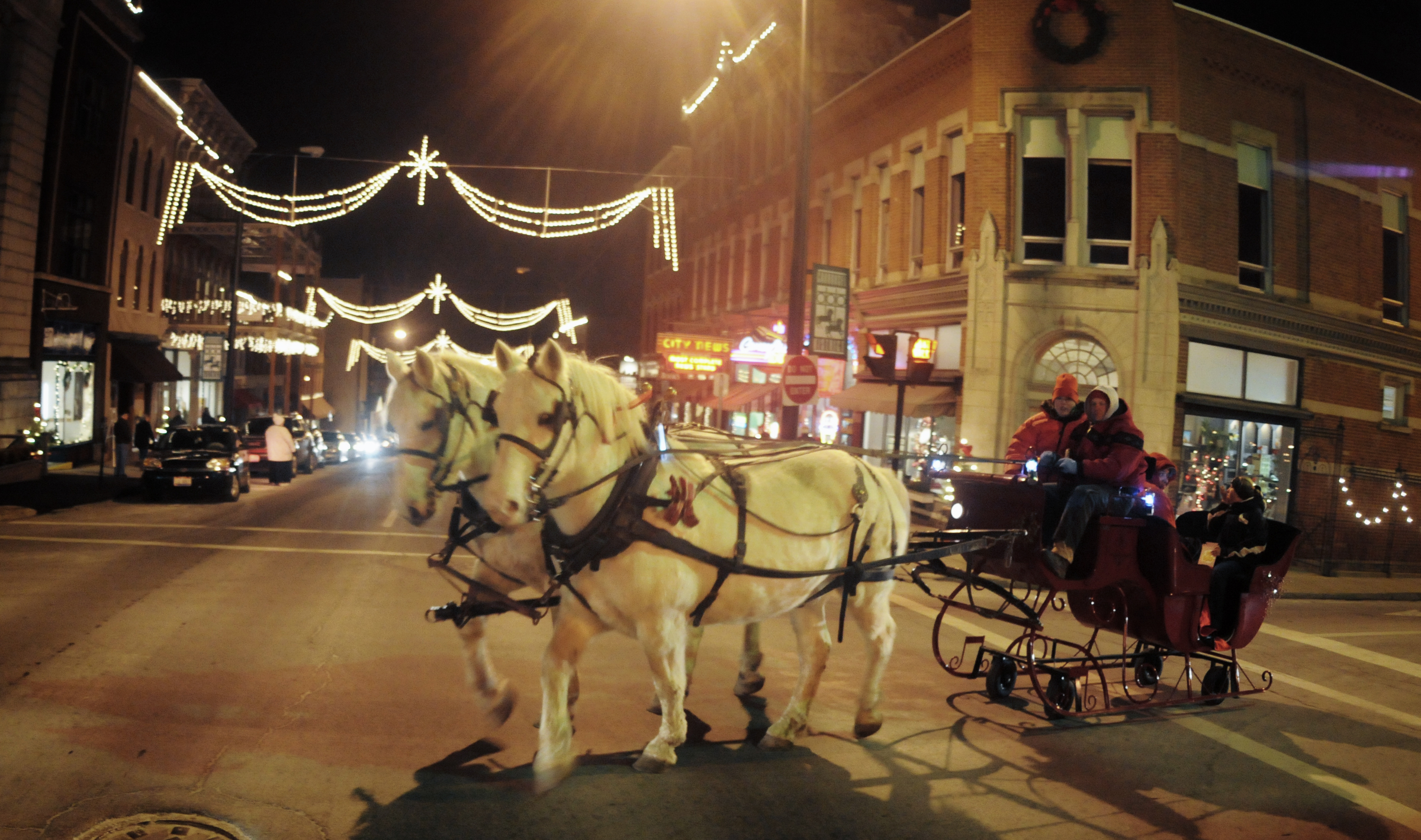 gar-frosted nuts being made at the Squirrel's Den Chocolate Shop. What Goes Around Thrift Shop supports Hospice of North Central Ohio with upscale items. Enjoy talent of local artists' work at Elements of Art, grab a lottery ticket or cigar at Mansfield's oldest newsstand City News, how about a new pair of shoes at Crowe's Shoes which has been serving the area for 70 years or browse through Studio 19 for fine hair or nail products. All this with beautifully restored Victorian-age buildings with tin ceilings, solid oak floors, brass lighting, ornate iron fencing, secluded courtyards and the feel of yesteryear.
DINNER: Watching over Pleasant Valley for over 180 years, the Malabar Farm Restaurant serves up more than history. Featuring all natural farm products from their own farm market along with the freshest produce. The restaurant features white tablecloths, a breathtaking view and delightful foods served with an upscale yet comfortable country setting.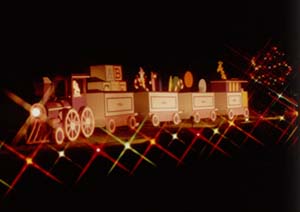 EVENING: Drive through Ohio's finest lighting display at Christmas Wunderland at the Richland County Fairgrounds. Over 33 acres blanketed with over 400,000 colorful lights, 100 animated characters, images and cartoon Christmas characters. See a helicopter, clock tower, the 12 days of Christmas, toy workshops, Santa's train and much more. Available Nov. 29-Dec. 30, 2014 starting at 5:30 p.m.
Get ready for some winter fun! Snow Trails Ski Resort offers six chairlifts, the Vertical Descent Tubing Park, 15 trails along with a day lodge, restaurant and bar, full service ski shop and children's programs. Available mid December-March.
Enjoy your evening relaxing at Cypress Hills Winery. A small urban winery located in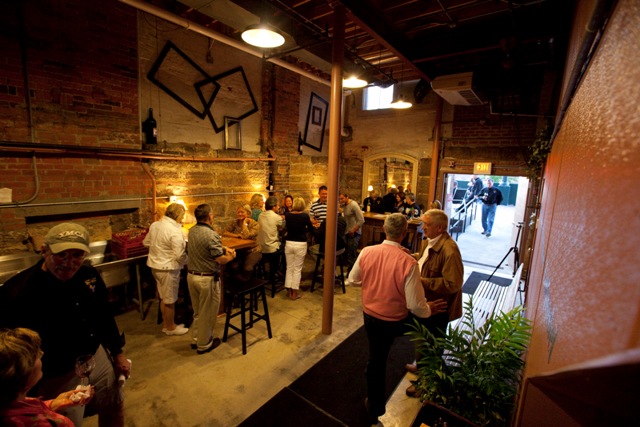 the lower level of an old sandstone and brick building in the Historic Carrousel District. This is a true wine cellar where the tasting room is situated in the midst of a working winery. The exposed stone walls, the oak wine barrels and the rustic surroundings all contribute to the ambiance of this new winery. Thursday-Saturday, 4:00-10:00 p.m.
This itinerary is a sample of some of the establishments in the Mansfield/Richland County area. Please feel free to visit our web site for more details and ideas, www.mansfieldtourism.com.