Heavenly Journey
Rediscover, Recapture & Refresh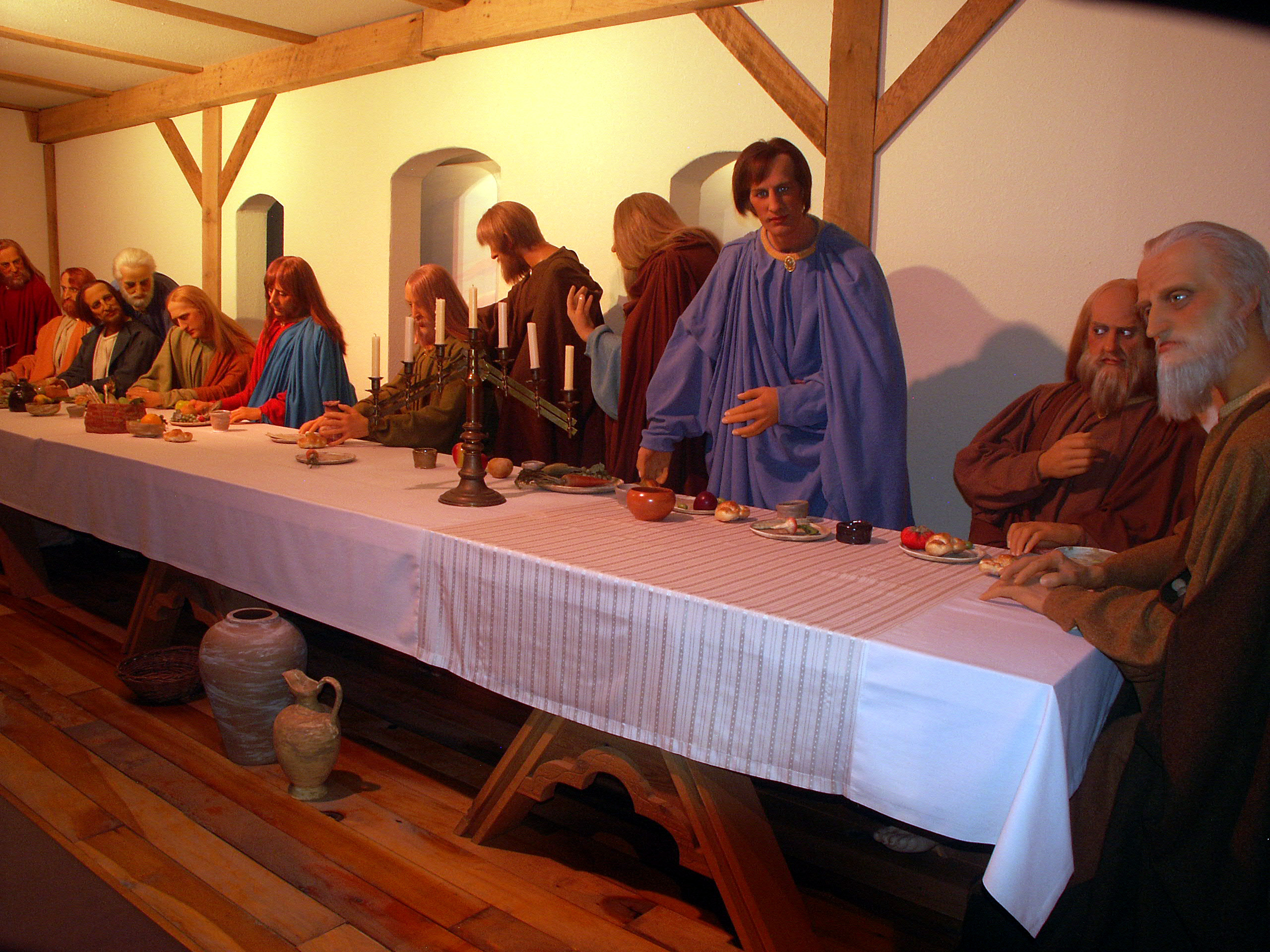 MORNING: Tour the Miracles of the Old Testament at BibleWalk. This 60-minute tour is presented as a reminder of God's great works, His strength, His deliverance, His peace and His faithfulness to all people who place trust in Him. BibleWalk offers over 300 wax figures and 70 scenes of authentic biblical re-creations with audio text and special effects. View the rare and historic Bibles that date back to the 1500's. The 1910 American Votive Folk Art is a site not to miss which is a unique collection of jewelry used to create unbelievable biblical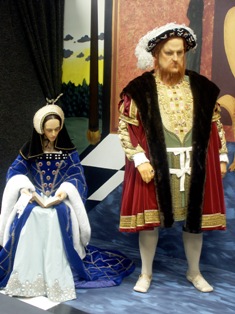 scenes.
The Spirit of Reform broke out with great intensity in the 1500's, giving birth to Protestantism. The Heart of the Reformation tour at BibleWalk is a 30-minute in-depth look into the lives of many of these great "Heroes of the Faith" that will prove to be most inspiring and educational. Life-like was figures of John Wycliffe, Martin Luther and John Knox, to name a few, is a must see!
LUNCH: At Doc's "Soup Herb" Deli, you can let your imagination run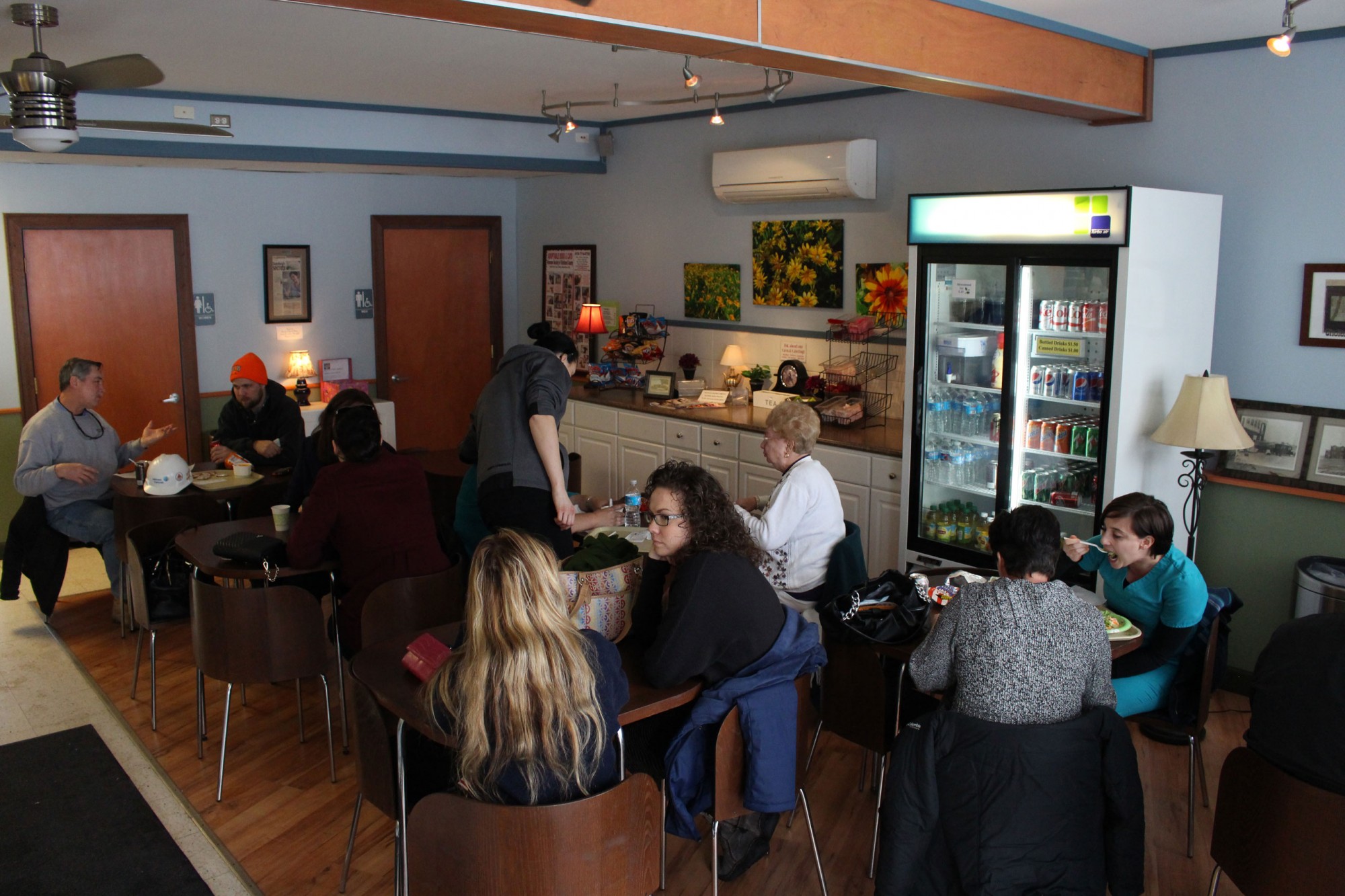 wild! Choose from over 100 fresh ingredients to create your own sandwich or salad. If you like your creation, you can fill out one of our create-your-own cards so we can save your recipe. They make their own chicken salad, tuna salad, egg salad (regular and Diablo), pasta salad, hummus and baba ghanouj. They even make their own condiments that really give your sandwich a burst of flavor. Even the kids will be happy at Doc's with our selection of Peanut Butter & Jelly or Grilled Cheese Sandwiches.
AFTERNOON: Return back to BibleWalk to tour The Life of Christ at BibleWalk- "In the beginning was the Word and the Word was made Flesh" begins your 60-minute journey into the Life of Jesus Christ. This powerful life-changing tour will enable you to witness the Prophecy, His birth and follow Jesus into His ministry, His eventual death to His honored place at "The Great White Throne Judgement." This tour also features one of Madame Tussaud's famous Last Supper re-creations.
Once used to "reform" young offenders in the late 1880's, the Ohio State Reformatory building with its large granite pillars and elegant construction, some have considered the Reformatory to be a grand architectural achievement. Comprised of 250,000+ square feet and combining three architectural styles: Vic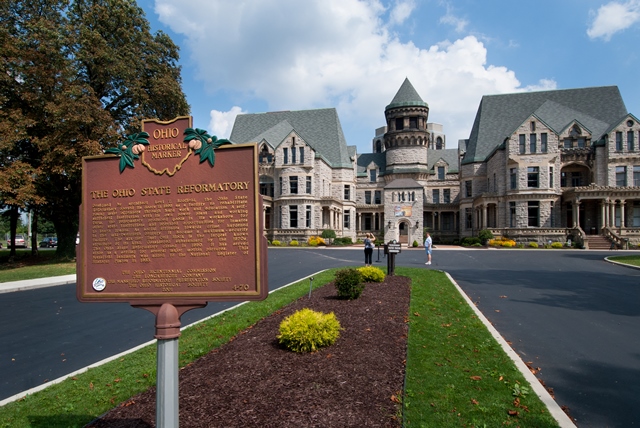 torian Gothic, Richardsonian Romanesque, and Queen Anne.
The Ohio State Reformatory is one of the biggest castle-like structures in the USA and one of the top 5 largest in the USA. The Reformatory houses the world's tallest free-standing steel cell block (6 tiers; 12 ranges, 600 cells). Four major motion pictures have been filmed there- Tango & Cash, Harry & Walter Go to New York, Shawshank Redemption and Air Force One.
Check into your host hotel with this complete list of lodging facilities in Mansfield/Richland County.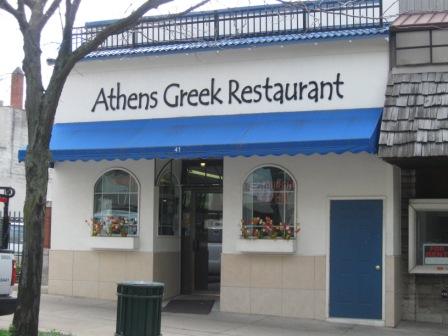 DINNER: You are in for a delightful treat for dinner! If you like authentic Greek cuisine, heavenly home-made pastries and the BEST Gyros anywhere, then Athens Greek Restaurant is your ticket! Two Mansfield locations to serve you.
EVENING: Time to relax and reflect on the day's activities. Charles Mill Marina offers the best boat rentals that Ohio ha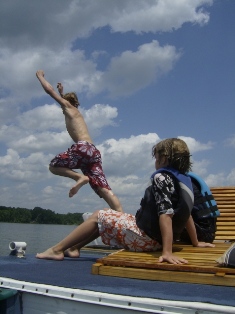 s to offer. The pontoon boats can seat up to 10 people for an evening on the lake, while our fishing boat rentals are the perfect way to relax and enjoy the summertime weather. If you are a first-time boater or a seasoned veteran, Charles Mill will always have you covered. That's because every boat rental we send out is stocked with all of your necessary safety equipment, including life vests, a distress flag and whistle, a fire extinguisher, oars, throw cushions and an anchor at no extra cost.
Additionally, every rental that goes out is given a quick but thorough overview of how the boat operates from one of our experienced and knowledgeable employees who can answer any question you may have.
DAY TWO
BREAKFAST: Enjoy a delicious breakfast at your host hotel.
MORNING: While traveling on your journey around the area, be sure to make a stop at Crafty Clutter. "Clutter makes a house a home" is the proud slogan of this cleverly named store. Country decorating accessories, lights, shades, bulbs, pictures, and candles are just a few of the items we carry. We can do custom orders and the store is always changed for the holidays. Crafty Clutter is bound to have something for every home. It is worth the trip and will surely make you smile.
Kingwood Center is the 47-acre former estate of Charles K. King. The grounds are renowned for both t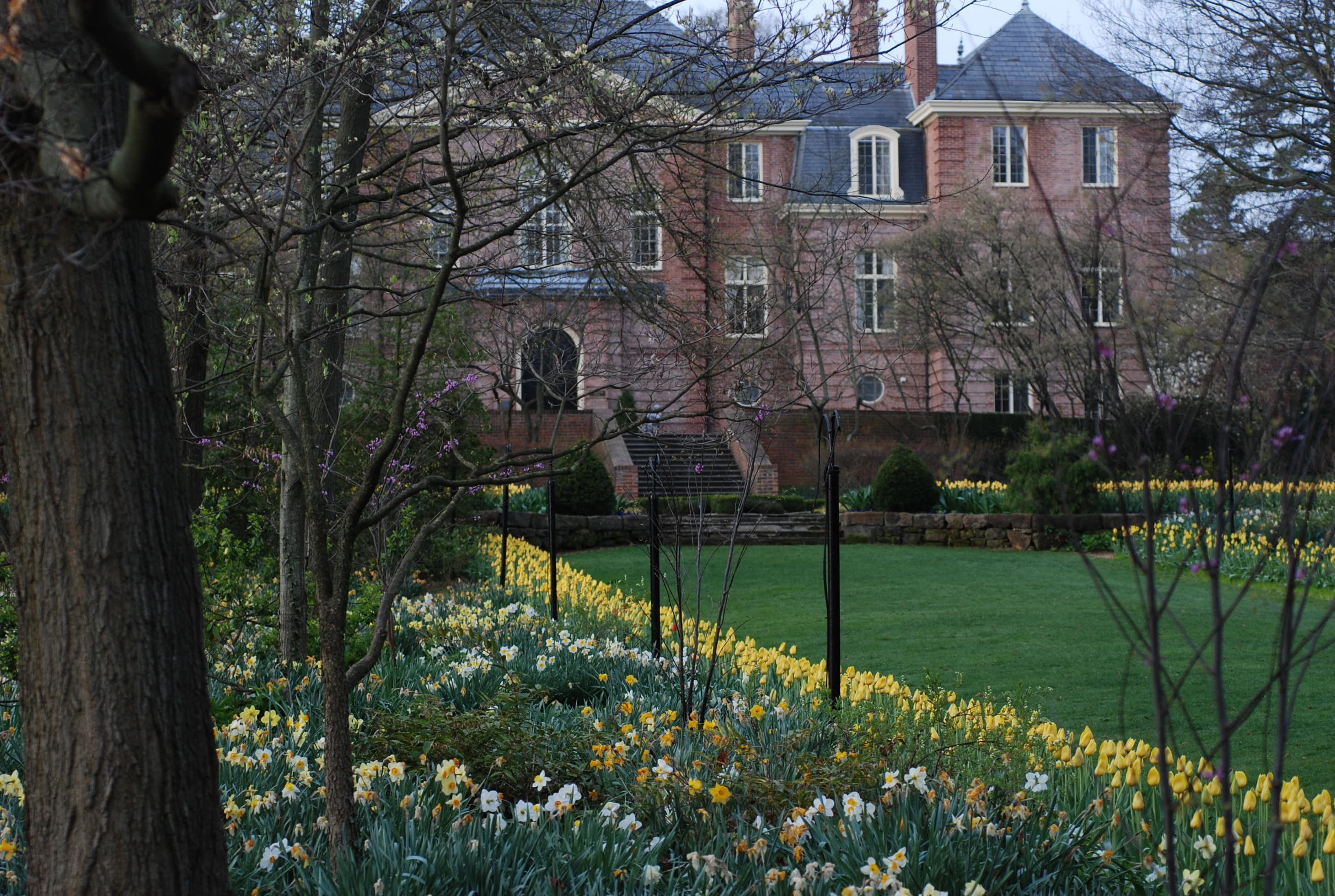 heir historic significance and the brilliant floral displays. The French Provincial mansion contains many rooms decorated with Mr. King's original furnishings and one of Ohio's outstanding horticultural libraries. An elegant greenhouse features displays and plant sales. The extensive grounds offer opportunities for hiking, quiet isolation from vehicles and peaceful moments of relaxation.
LUNCH & AFTERNOON: Experience the simple pleasures of Downtown Mansfield. Unique specialty shops and eateries located in and around the Historic Carrousel District. The District will feed you, entertain you and bring culture and joy to your life! Browse for antiques at Carrousel Antiques. On Fridays, shop the seasonal Farmer's market and meet the local farmers. Enjoy the talent of local artists at Elements of Art. Grab a lottery ticket or cigar at Mansfield's oldest newsstand City News. Stroll through Main Street Books and see Jack in the Beanstalk beautifully painted on their walls. Take home fresh roasted peanuts or homemade fudge from the Squirrel's Den. Take in the beautifully restored Victorian-age buildings with tin ceilings, solid oak floors, brass lighting, ornate iron fencing, secluded courtyards and the feel of yesteryear. Restaurants include: Coney Island Inn, Athens Greek Restaurant, City Grille and Bar, Two Cousins Pizza, Saffron Indian Cuisine, and Relax Its Just Coffee.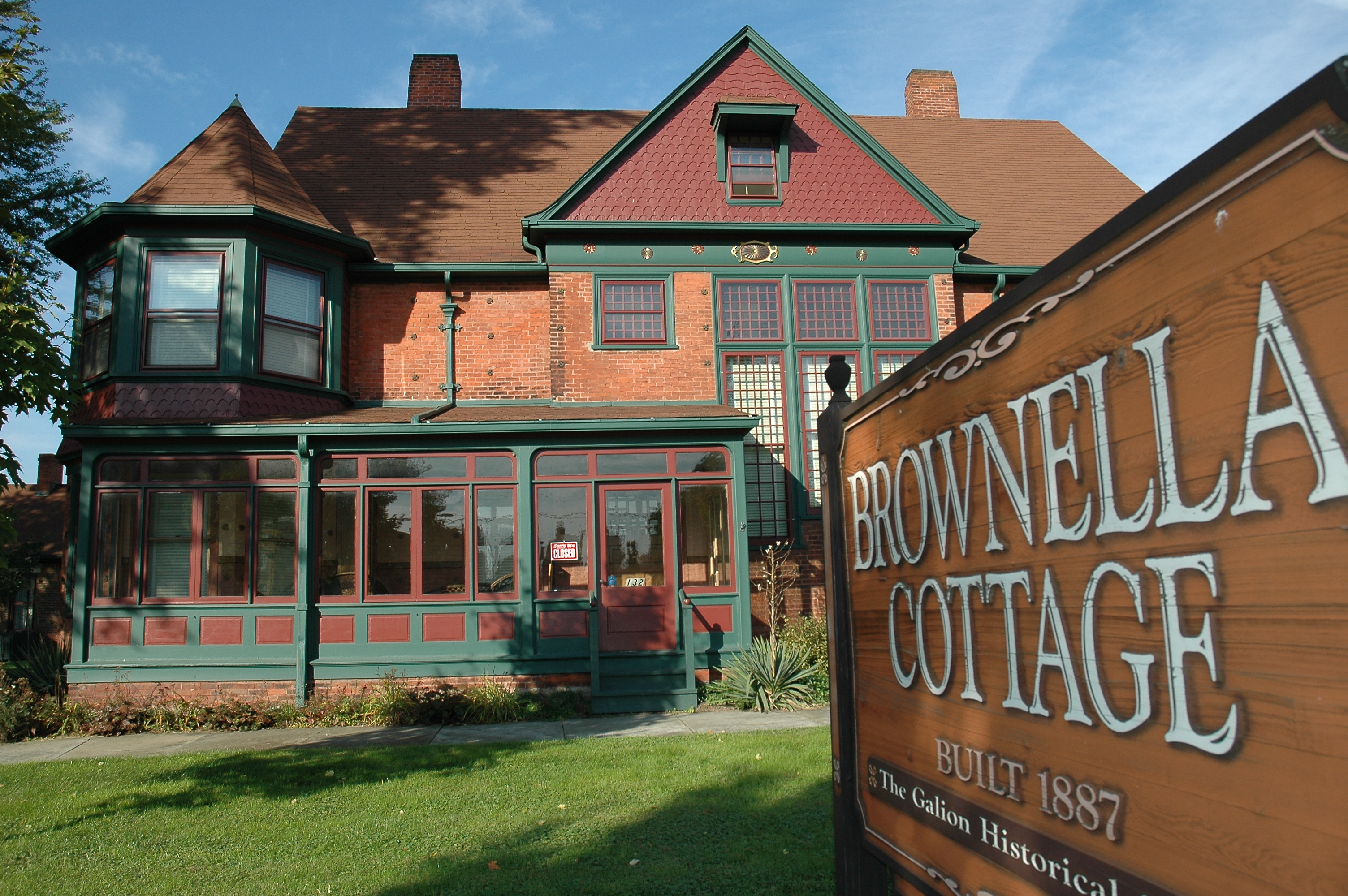 Visit Brownella Cottage in Galion. A restored Victorian mansion (1887) of Bishop William M. Brown, turn-of-the-century national, political and religious leader, complete with original furnishings. Grounds feature the Bishop's library, covered walkways and a history museum. The cottage sports five porches, four parlors and a small office. The Bishop's study was converted from a catholic church existing on the grounds. In the early 1920s, due to the Bishop's health, the study was connected by an enclosed walkway to the main house. The stable and carriage house contained a second story apartment for hired help, and the main house also had a servant's apartment. Brownella was one of the first homes in the area to be changed from gas lights to electrical wiring and also wired with the first electrical intercom systems and telephone lines. Call ahead for a tour!
At Janet's Floral Design & A New Song Wildbird & Garden Center, customers are often telling us they love to come because it is a calm, peaceful place to shop with lots of unique and beautiful gifts for just about every one! A New Song Wildbird & Garden Center focuses on gardening and backyard birding. Featuring a large selection of Back Yard Birding supplies, Fairy/Miniature garden plants, houses, fairies and accessories, vegetable plants & bedding plants, as well as prennials and hanging baskets.
This itinerary is a sample of some of the establishments in the Mansfield/Richland County area. Please feel free to visit our web site for more details and ideas, www.mansfieldtourism.com.