Jones Potato Chip Co.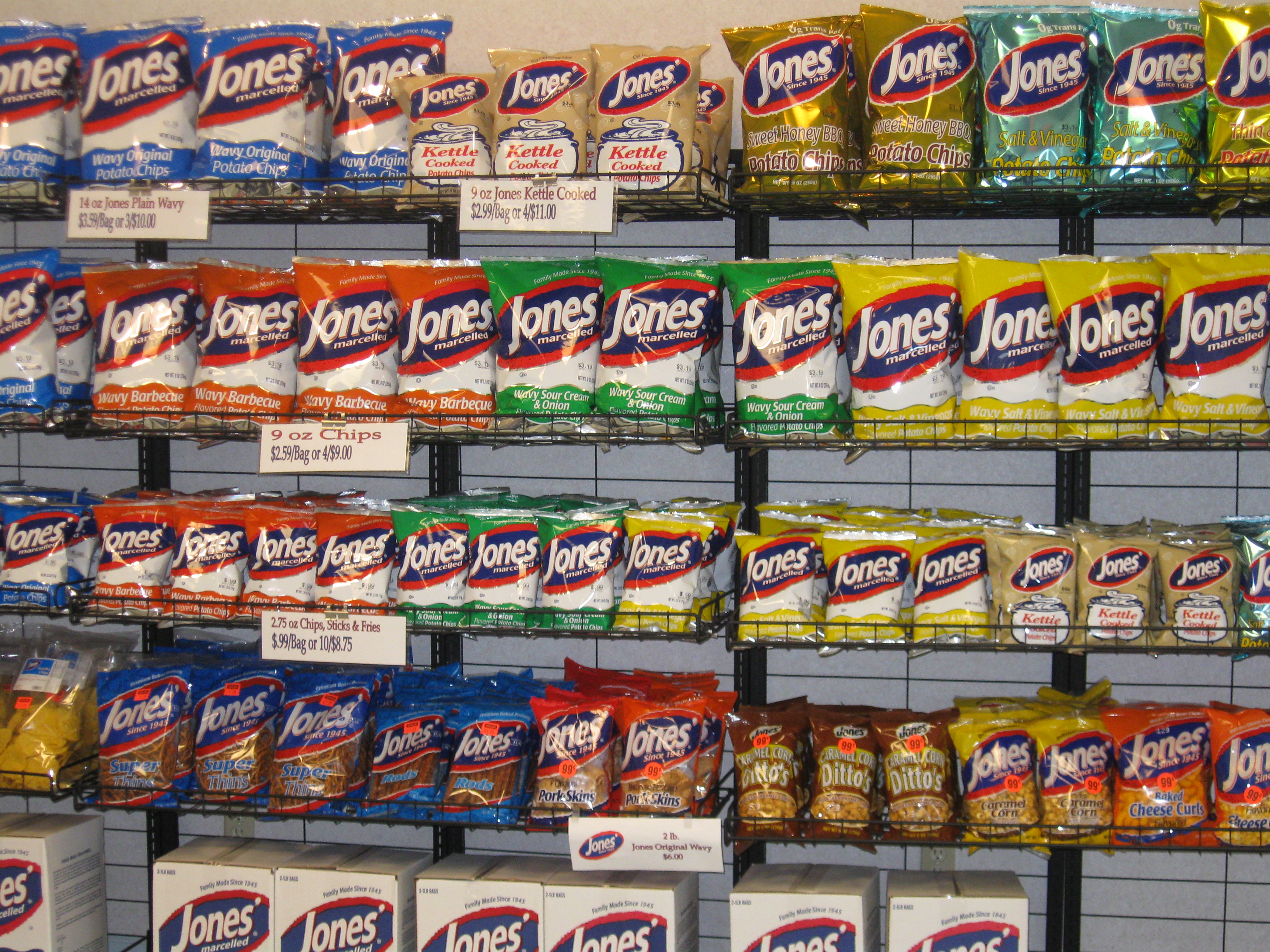 Phone:
419-529-9424
419-529-6789 (Fax)
Email:
chips@joneschips.com
Website:
www.joneschips.com
Address:
823 Bowman Street
Mansfield, OH 44903
Hours:
Monday through Friday 8:00 am to 5:00 pm
The Jones Potato chip company manufactures potato chips and potato stix. We also distribute corn snacks,meat sticks, beef jerky, nut products, cookies and crackers. All of these products are available for purchase in our factory store in small or large quantities. Most products are sold at discounted prices.