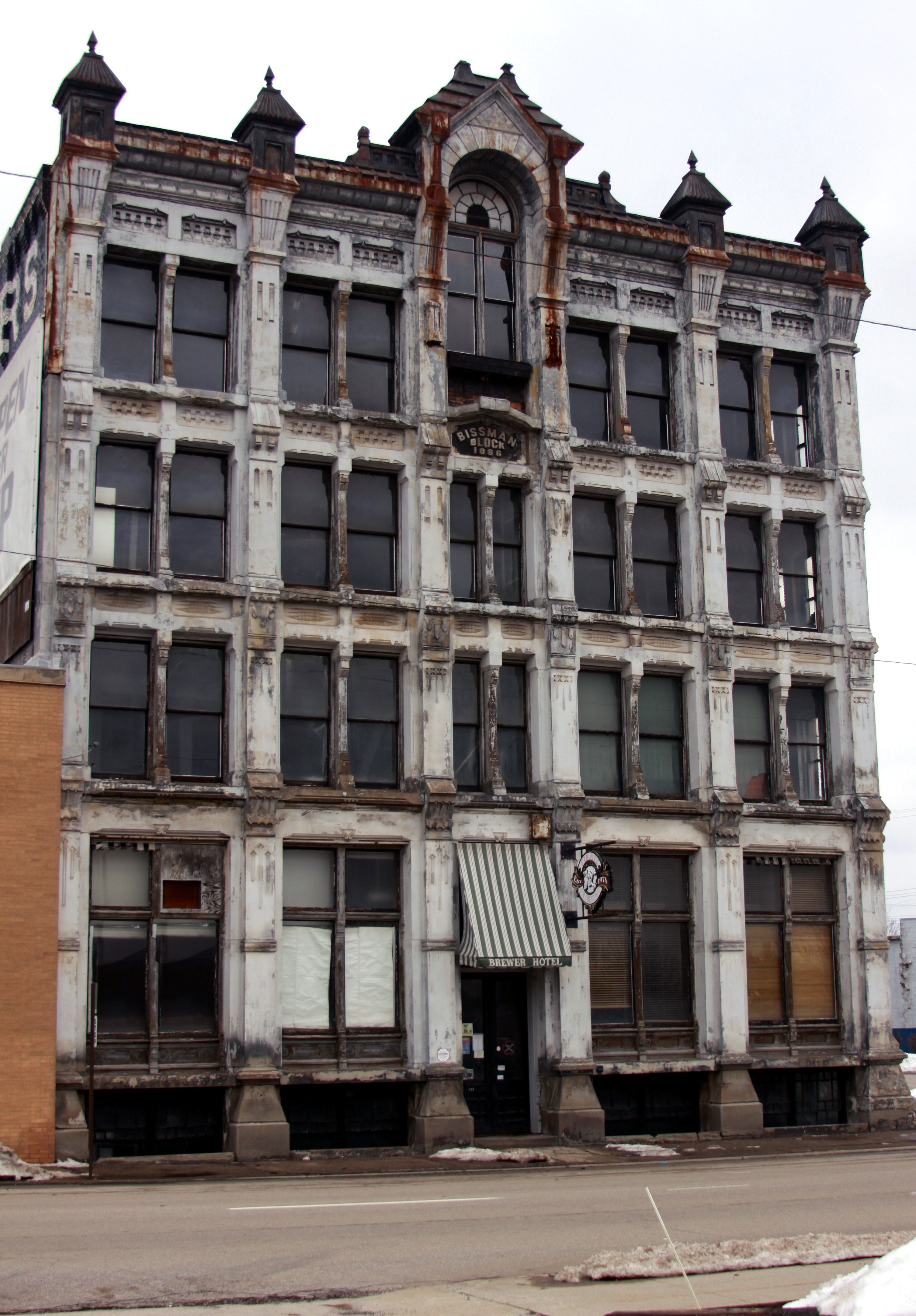 Bissman Building – Brewer Hotel
The Bissman Building, along with all of its Gothic Romantic styling, was commissioned by Peter Bissman in 1886. Engineered and constructed by the same contractors as the Ohio State Reformatory, it was the home to Peters' wholesale grocery distribution center up until the mid 1970's. The 50,000sq.ft. warehouse was built in order for The Bissman Company to expand its flourishing business.
The Bissman Company supplied Mansfield and the surrounding area with a broad variety of grocery products including Bissman's Red Band Coffee, hand rolled Cuban cigars, private labeled canned goods, and a wide array of alcoholic beverages. It was a landmark the day it opened and remains today, a lasting treasure to the community.
Each morning the streets would be filled with the aroma of hand roasted coffee beans then like clockwork, at the end of a long work day, the smell of freshly roasted peanuts wandered throughout the flats, enticing the locals to enjoy a beverage, preferably one delivered that day by The Bissman Company.
The Building still buzzes today with activity. Home to Pirate Printing, a Bissman Family owned printing and embroidery business and the host to private ghost hunts, ghost walks and Shawshank tours. The building has been the back drop for several movies, including The Shawshank Redemption and The Dead Matter. The perfect industrial feel has lent itself to multiple music videos and with its long standing reputation for paranormal activity; it was featured in an episode of Ghost Hunters (T.A.P.S.) as well as two episodes of My Ghost Story.
The Shawshank Trail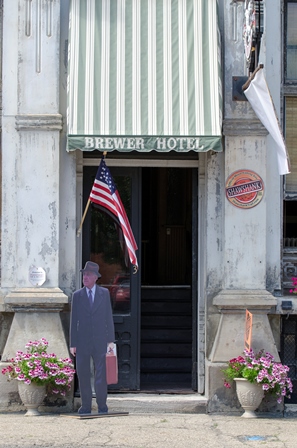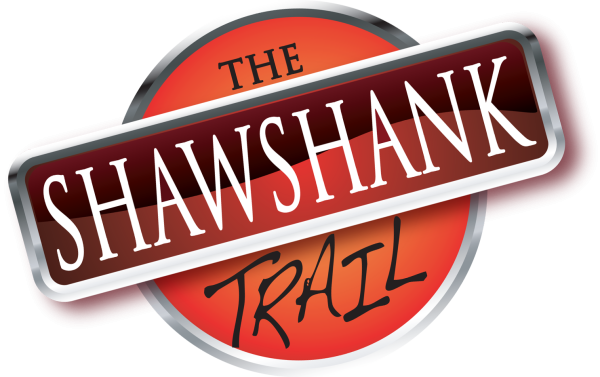 The Bissman Building was the site of the Brewer Hotel where Brooks went to stay and hung himself soon after being paroled from the Shawshank Prison. Only the front of the building was used in the movie.  The actual "hotel room" was staged at the Reformatory.  The building was also utilized in the film as the front office of the Portland Daily Bugle. The original glass that was placed in the door by the movie production crew still remains.
While in front of the Bissman Building, look ahead (south) to find the City Mills Building on the corner of Fifth and Main Streets and imagine Brooks with suitcase in hand, trying desperately to cross 5th St. on his way to the Brewer Hotel.
 When you visit The Bissman Building you will also be able to see memorabilia from the filming of the movie, such as one of the bottles of Bohemian style beer that they drank on the roof of the license plate building, Ben Bissman supplied them to the props department with the help of the Stroh's Brewery. In addition to an authentic Stroh's bottle, there are also exclusive photos, signed contracts, and pay stubs that the Hollywood production company issued to Bissman family members that were extras in the movie.
Visit ShawshankTrail.com for information on all filming sites.
There were no results found.