NASCAR XFINITY Series: Mid-Ohio Challenge 200
Friday, August 11, 2017

Address:
7721 Steam Corners Road
Lexington, OH 44904
Presented By: Mid-Ohio Sports Car Course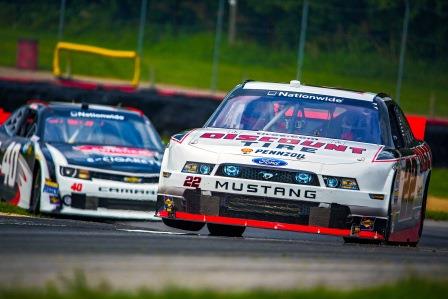 NASCAR's brand of motor racing excitement invades Mid-Ohio in a very special event with a special sponsor and beneficiary. Last year, 40 cars were on the grid with championship contenders throughout providing fans of all ages with excitement that rivals any other form of sports entertainment in the country – all for a good cause with proceeds going to the Columbus-based Nationwide Children's Hospital. The season finale for racing at Mid-Ohio presents a complete spectacle Columbus Children's Choir and Nationwide Children's Hospital patient champions participating, as well as pre-race fireworks, autograph sessions and more.

Join us for the NASCAR XFINITY Series Mid-Ohio Challenge 200, August 11-12, 2017!

Tickets available now!

For more information about this weekend's event, click here or call 1-800-MIDOHIO.
Save
Save
« Back to Calendar