Calligraphy and Cocktails
Saturday, November 5, 2016
10:00 am - 12:00 pm
Address:
Salon Sorellina
18 West 4th Street
Mansfield, OH 44903
Presented By: Erica Hammer Workshops - Salon Sorellina
513-646-0279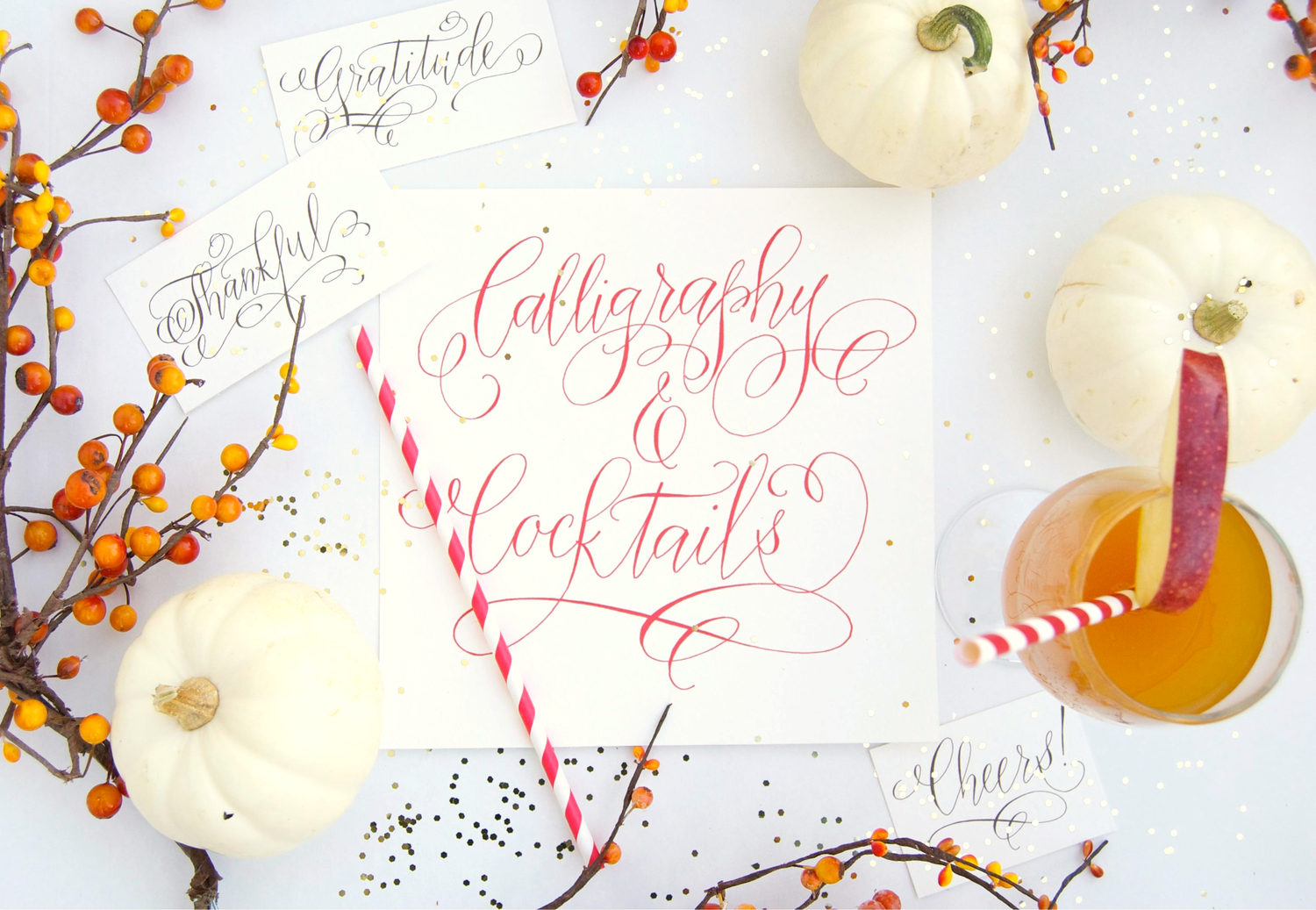 Enjoy a caramel apple mimosa and artisan pastries as you learn the beautiful art of calligraphy!

This Thanksgiving themed calligraphy workshop is designed to slow you down for a couple hours and to cultivate gratitude during one of the busiest times of the year. During our session, students will spend the first part of class learning modern calligraphy techniques and tricks that anyone can master. The second half of the class will be spent perfecting your technique and if you would like, handlettering beautiful, unique touches for your Thanksgiving Day tablescape.

When: November 5, 2016 from 10:00am-12:00pm
Where: This workshop will be held in historic downtown Mansfield at Salon Sorellina by Vivace's chic second story location.

What to bring: A list of what you plan to serve on Thanksgiving and/or the names of guests attending.
Signature cocktail: Caramel Apple Mimosas, With: Delicious Artisan pastries from Blackbird Bakery Fresh, legendary coffee from Relax, It's Just Coffee

Investment: Early bird pricing: $45.00 ends October 16th. After that date, seats will go up to $55.00.
Included in the price: All necessary supplies A guestbook tree (customized by you!) to cherish for many Thanksgivings to come!
« Back to Calendar