Downtown Mansfield Scavenger Hunt
Tuesday, July 26, 2016

Address:
Downtown Businesses
Mansfield, OH 44902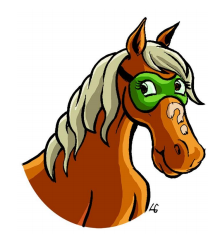 The Downtown Scavenger Hunt is back! This year marks the Richland Carrousel Park's 25th anniversary, which they will celebrate with a new horse to be revealed in August. In honor of this event we will be searching for Mystery the Horse this year!

Like scavenger hunts in past, Mystery will be hidden in many businesses around downtown Mansfield and participating kids can earn prizes by finding her from July 1 - July 30. Stay tuned for more information as the date draws closer.
Click on Mystery's picture to learn more about this year's scavenger hunt!

Save
Save
« Back to Calendar