David FitzSimmon's "Salamander Dance"
Friday, April 22, 2016
7:00 pm
Address:
104 N Main Street
Mansfield, OH 44902
Presented By: Main Street Books

Join us for David FitzSimmon's visit to Main Street Books!
Salamander Dance



Friday, April 22, 2016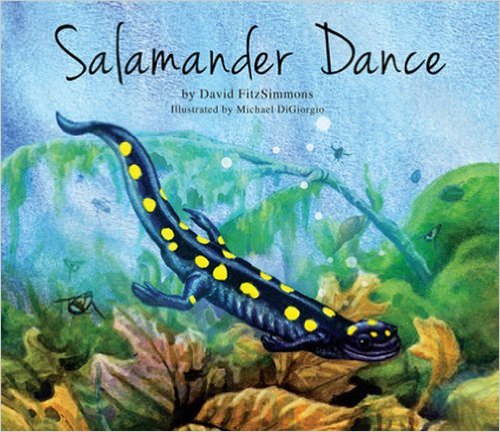 Slide Show and Book Reading at 7pm
Book Signing to follow








Author and photographer David FitzSimmons will be joining us again for Earth Day! On the evening of Friday, April 22, we'll be hosting a children's and family night on salamanders and vernal pools.
The program, a slide show and book reading, is entitled, "Spotted Salamanders and their Super-Cool Pools!" Discover the magic of vernal pools—wetlands that fill with water in spring and dry up in summer—by following the annual life cycle of spotted salamanders. Award-winning author David FitzSimmons leads an outdoor odyssey, exploring all things amphibian, from shimmering eggs and wriggling larvae to metamorphosis and hibernation. David will read pages from his new children's picture book, Salamander Dance, showing why salamanders are so secretive and vernal pools vanish. But nothing compares to seeing enchanting illustrations, photographs, and video of the salamanders' spectacular springtime dance!
Salamander Dance
will have just been published at the beginning of April. Copies will be available for purchase and signing. Visit
SalamanderDance.com
for more information on the book.
« Back to Calendar