Santa Muerte Bottle Release @ Phoenix Brewing Co.
Saturday, March 26, 2016
12:00 pm
Address:
131 N Diamond Street
Mansfield, OH 44902
Presented By: The Phoenix Brewing Company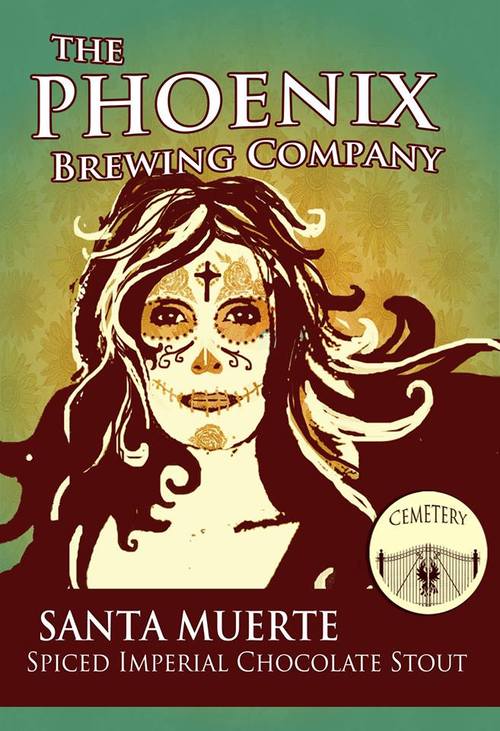 The Phoenix Brewing Company is releasing Santa Muerte Bottles!

Sanata Muerte is the second high gravity beer from the PBC Cememtery Series of High Gravity beers. An imperial milk stout with vanilla bean, cocoa nibs, chile peppers and cinnamon it is sure to send you south of the border. Join us as we release our first bottled edition of the Santa Muerte.
« Back to Calendar