Into the Woods JR
Friday, March 4, 2016
7:00 pm
Address:
95 E Third St
Mansfield, OH 44902
Presented By: Mansfield Playhouse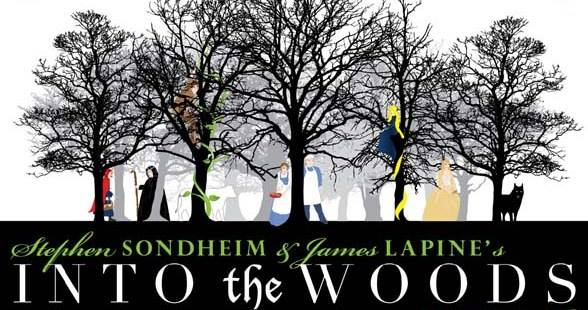 Book by James Lapine
Words & Music by Stephen Sondheim
Directed by Doug Wertz

All of your favorite characters—Cinderella, Little Red Riding Hood, Jack (and his beanstalk), and the Witch—meet and interact in this whimsical original story. The musical centers on a baker and his wife who wish to have a child; Cinderella, who wishes to attend the king's festival; and Jack, who wishes his cow would give milk. When the baker and his wife learn that they cannot have a child because of a witch's curse, the two set off on a journey to break the curse and wind up changed forever.

Perfomance Dates:
Friday, February 26 - 7:00pm
Saturday, February 27 - 7:00pm

Friday, March 4 - 7:00pm
Saturday, March 5 - 7:00pm
Sunday, March 6 - 2:30pm


or call the box office at 419-522-2883 (between 1-6pm Wed. through Fri.)
Promotional Sponsors: DEX - Publisher of CenturyLink Yellow Pages and WMAN AM 1400
« Back to Calendar