"Beyond These Walls"
Saturday, October 3, 2015
7:00 pm - 9:00 pm
Address:
The Renassiance Theatre
138 Park Avenue West
Mansfield, OH 44902
Presented By: Main Street Books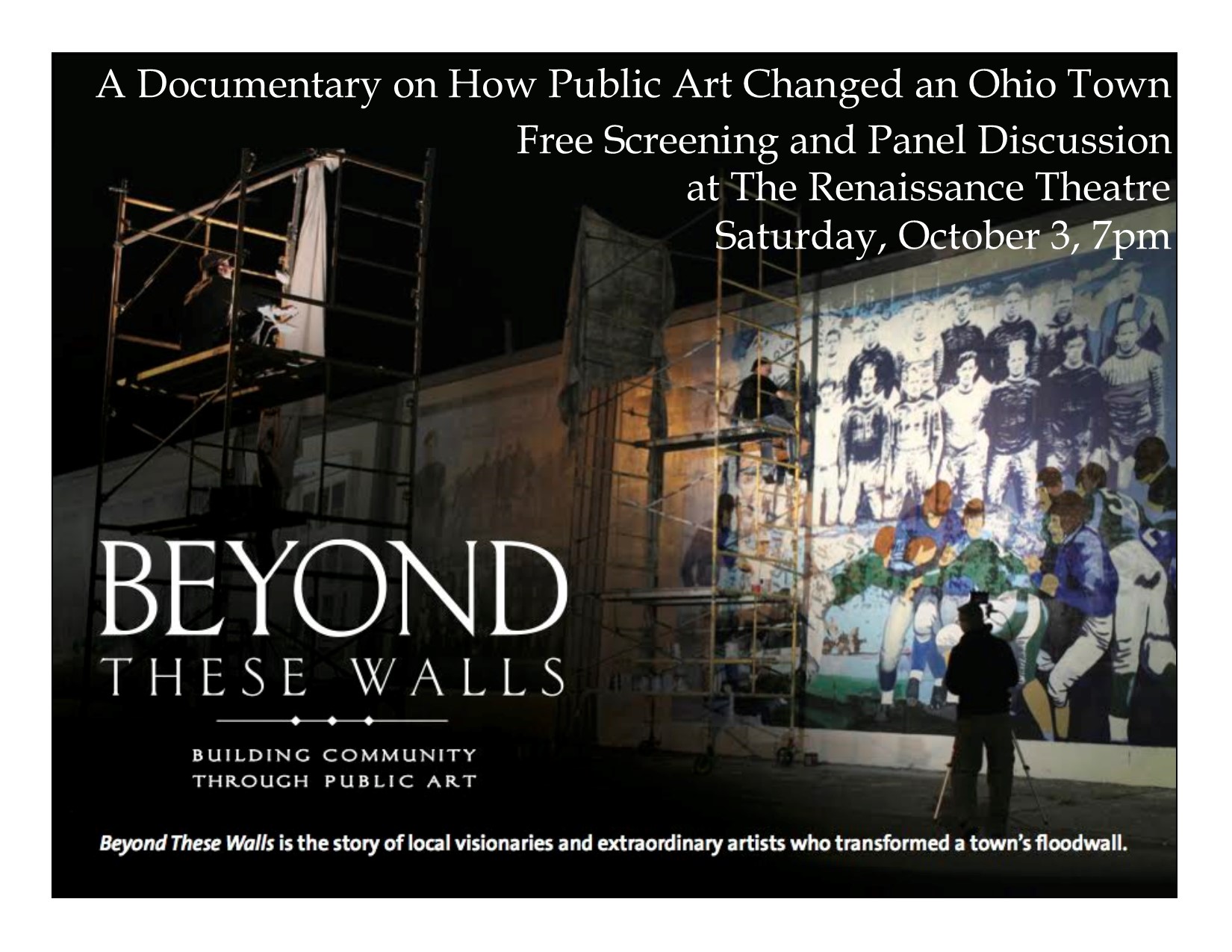 Beyond These Walls is a documentary about the murals painted on the floodwall of Portsmouth, Ohio–a town that very much resembles our Mansfield–and the positive effect it had on the town.
After a screening of the film there will be a discussion with the filmmakers, Nathan and John Lorentz, and with local community members who hope to have a similar positive impact on our town. This event is FREE and not ticketed.
About the film: In 1992, a small group of community leaders in Portsmouth, Ohio asked "How can we create pride in our community, improve the local economy, and change a dying part of town into the vibrant place it once was?"
This is the story of the local visionaries and extraordinary artists who transformed a drab 2,200 foot section of the town's floodwall into a vast display of public art, history, and pride.
If you have questions, call Llalan at 419-522-2665...
« Back to Calendar