LABOR DAY WEEKEND with FIREWORKS
Saturday, September 5, 2015
10:00 am - 10:00 pm
Address:
3 4 3 1 S t a t e R o u t e 9 5
P e r r y s v i l l e, OH 4 4 8 6 4
Presented By: Pleasant Hill Lake Park
Pleasant Hill Lake Park
LABOR DAY WEEKEND EVENT

Join us this weekend for FIREWORKS on Saturday, September 5th, 2015 at dusk at Pleasant Hill Lake Park. Stay the weekend camping or spend the day enjoying the lake activities as we wind down the summer season. Free use of kayaks/canoes will be from 12noon til 3pm, then Live music with the "Porch Dogs" Band from 2:00-5:00pm at the beach stage area and at 6:00pm DJ music will continue through the Fireworks at dusk. Rent a boat, jet ski, go fishing, enjoy swimming at the beach, enjoy the food and games at the beach area too! Gate admission of $8/car applies.

Click here for full day schedule of events...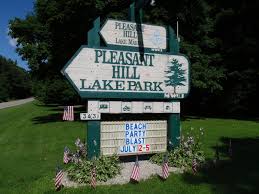 « Back to Calendar