Final Friday Concert Series
Friday, July 31, 2015
5:00 pm
Address:
The Brickyard in the Carrousel District
The Brickyard
Mansfield, OH 44902
Presented By: Downtown Mansfield Inc.
Join us for the third concert of the 2015 season! Fun begins at 5:00pm. Refreshments available for purchase. This show is free and open to the public. For additional details, please contact 419-522-0099.
---

TONIGHT'S CONCERT SCHEDULE
AGENT WHISKEY
@ 5:00pm

Agent Whiskey is comprised of friends, Tim Grassel, Tom Plaisted, Adam Friend, and Ryan Donaldson. Covering all your favorite rock n' roll bands including Black Keys, White Stripes,Tom Petty, and more!

THE DEVAULT RIDGE BAND
@ 6:00pm

Dan and Amanda DeVault and thier crew will entertain you with a unique blend of traditional country, pop country, and rock n' roll hits!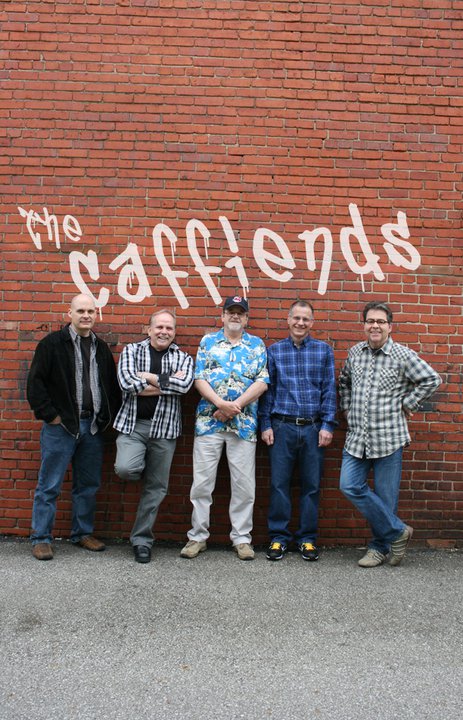 THE CAFFIENDS
@ 8:00pm
This extremely popular band from the 'Field features an eclectic mix of rockand roll, country, folk, jazz, and bluegrass, with original compositions as well as hits the 50's through 90's. Band membersinclude Dean Kastran, former member of The Ohio Express, Dennis Eggerton, former lead guitarist and vocalist for Justus, as well as professional musicians, Bob Cox, Sam Beatty, and Jim Smith.
---

2015 Final Friday Brickyard Concert Schedule
May 29 - Kelly Vaughn, Jimmy Warner, and Gatlin
June 26 - Elec Simon and Friends, The Trio, and S'Yvelt
July 31 - Agent Whiskey, The Caffiends, and The Devault Ridge Band
August 28 - Narrow Arrow, Digs Band, and The Up All Nights

EVENT SPONSORS

Carrousel District - Cleveland Financial Group, Charles P. Hahn, CFP - MT Business Technologies - NCSC Urban Center - Ohio Health Medcentral
« Back to Calendar