North End Farmers Market
Tuesday, July 7, 2015
11:00 am - 2:00 pm
Address:
486 Springmill Street
Mansfield, OH 44903
Presented By: NECIC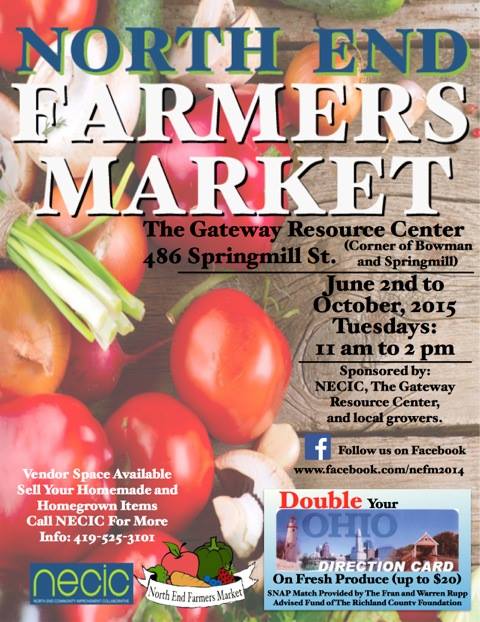 Come and see what your neighbors and community have been doing at the
2015 North End Farmers Market!

There will be fresh baked goods, fruits, produce, demonstrations and much much more. Learn how you can support your neighbors and get involved yourself!

The market will be held every Tuesday from 11:00 a.m. to 2:00 p.m. starting June 2nd. Visit us at our new location: 486 Springmill St.


Visit our Facebook page for more up-to-date information!

« Back to Calendar