Food Tasting, Book Reading & Signing by Simon Majumdar
Monday, June 1, 2015
5:00 pm - 10:00 pm
Address:
Ed Pickens Cafe on Main, Kobacker Room
Mansfield, OH 44902
Presented By: Cafe On Main
Join us for a food tasting event , along with a book reading and signing session by author, food critic, and
Food Network personality, Simon Majumdar!
TWO SEPARATE EVENTS - ONE FAMOUS CHEF!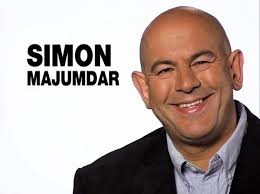 Monday, June 1, 2015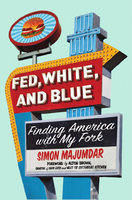 Food Tasting Event - 5:30
Reading at 7pm - Signing to Follow
Note: separate tickets required for each event.






FOOD TASTING EVENT
Join us as we celebrate the release of "Fed, White, and Blue" by Food Network's toughest critic, Simon Majumdar. Watch him demonstrate how to cook an Onion Bahji and Chicken Tikka Masala, then TASTE the results! Ticket cost is $25 and doors open at 5:00 PM. The tasting will be held in the demo kitchen of the Reed Room at Ed Pickens' Cafe on Main in downtown Mansfield. Beer from The Phoenix Brewing Company and wine from 1285 Winery will be featured with the tasting. Stick around and listen to that delicious English accent as Simon reads a selection from his book and signs your copy! Books will be available for sale on site. Better yet, get your copy at a discount when you purchase it ahead of time from Main Street Books! Tickets available at The Pheonix Brewing Company or online now.
BOOK READING & SIGNING EVENT
Food writer, and Food Network Personality, Simon Majumdar is setting out across the United States to discover what it means to be American, one bite at a time. Simon will be reading excerpts from his latest book, "FED, WHITE, AND BLUE: Finding American with My Fork", at Ed Pickens Cafe on Main in Downtown Mansfield. Shortly after the reading, he will be doing a book signing. Books will be for sale on site from Main Street Books.This event is separate from the paid tasting event mentioned above. You can just do the free event by getting tickets below.
For more information, click here. FREE Reading tickets HERE



« Back to Calendar