Shelby Poker Pub Crawl
Saturday, May 30, 2015
5:00 pm - 10:00 pm
Presented By: Legends Sports Grill & Pub, Weber's, The Vault Wine Bar, and Parrothead Pub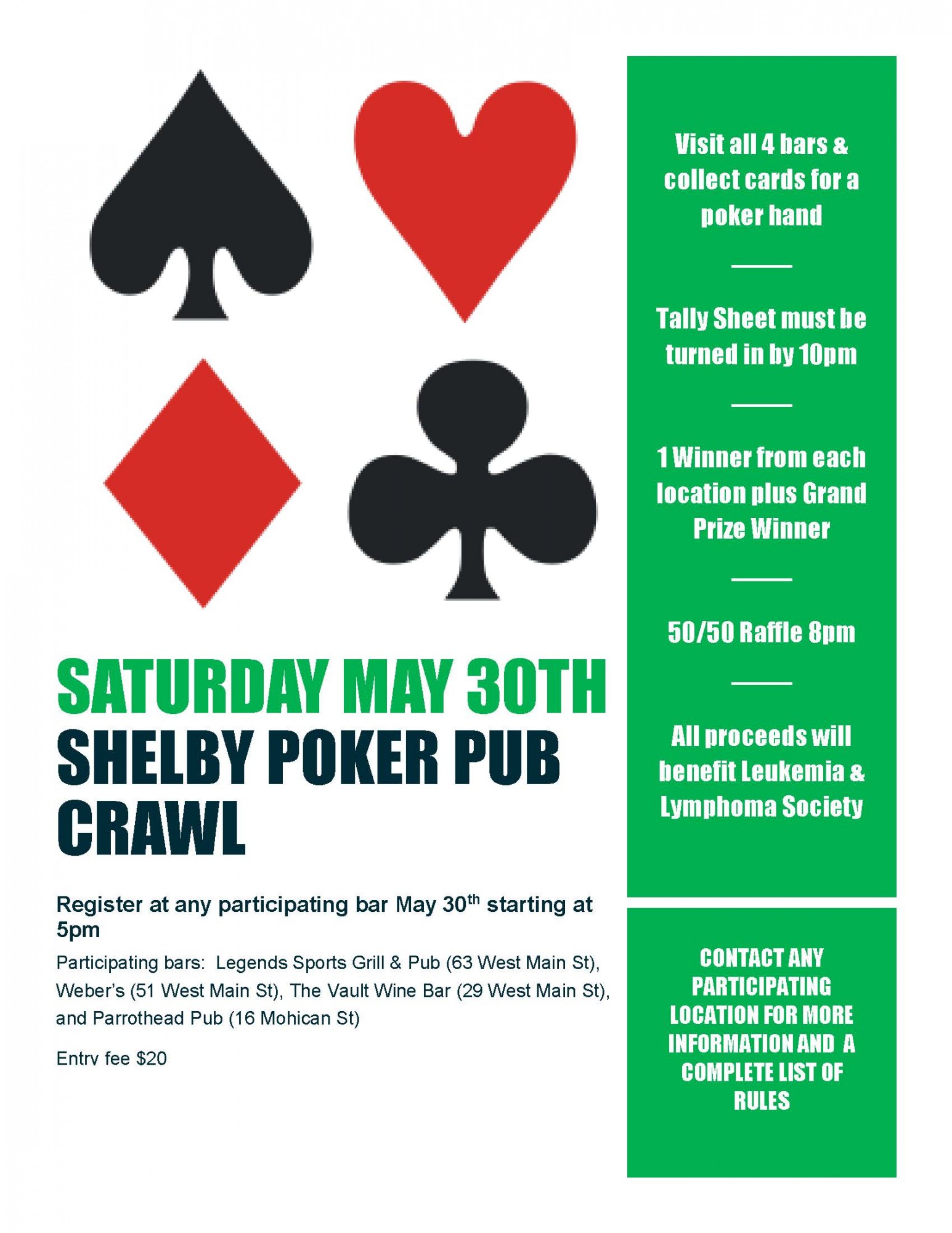 Shelby's 1st Poker Pub Crawl taking place this Saturday, May 30th.

100% of the proceeds are being donated to the Leukemia and Lymphoma Society. We have a representative from LLS that will be on site to present the money raised.

Registration starts at 5pm and all cards must be turned in by 10pm.
« Back to Calendar