Bellville Street Fair
Friday, September 12, 2014

https://www.sites.google.com/site/bellvillestreetfair/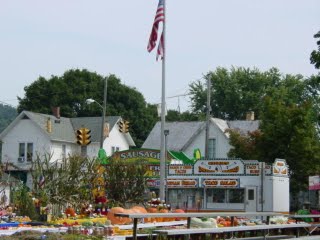 Welcome to the 164th Bellville Street Fair.The directors of the Bellville Agricultural Society welcome you to the 2014 Bellville "World's" Fair. We would like to invite you to exhibit, participate, and attend the fair.
We offer four fun filled days of exhibits, shows, rides, free entertainment, and much more! The Bellville Street Fair begins each
day at 1:00pm and runs daily until the crowd goes home!
« Back to Calendar