6th Annual Ohio Dreams Sports & Music Fest
Sunday, August 24, 2014

Address:
3495 Tungend Rd
Butler, OH 44822
Presented By: Ohio Dreams Action Sports Camp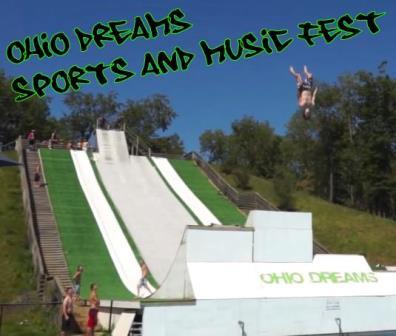 The Sports and Music Fest is an end of summer bash that has become legendary in Ohio. People travel in from all over the country to experience good times with good people.

EVENT IS SOLD OUT - See details for 2015 as they develop - click here to stay connected.

Camping is free and we provide the bands, dj's, and most importantly the world famous Slip N Fly! This is the only weekend the Ohio Dreams Freeski Water Ramps and Slip N Fly are open to the public!

Bring all of your friends and join us for the party of the year!
DATE FOR 2015 IS AUGUST 22 & 23 !

If you have a band and would like to play at this event please contact justin@ohiodreams.com
« Back to Calendar