The Art of It All: a Week of Arts and Culture in Richland County
Saturday, July 26, 2014

Presented By: Richland County Development Group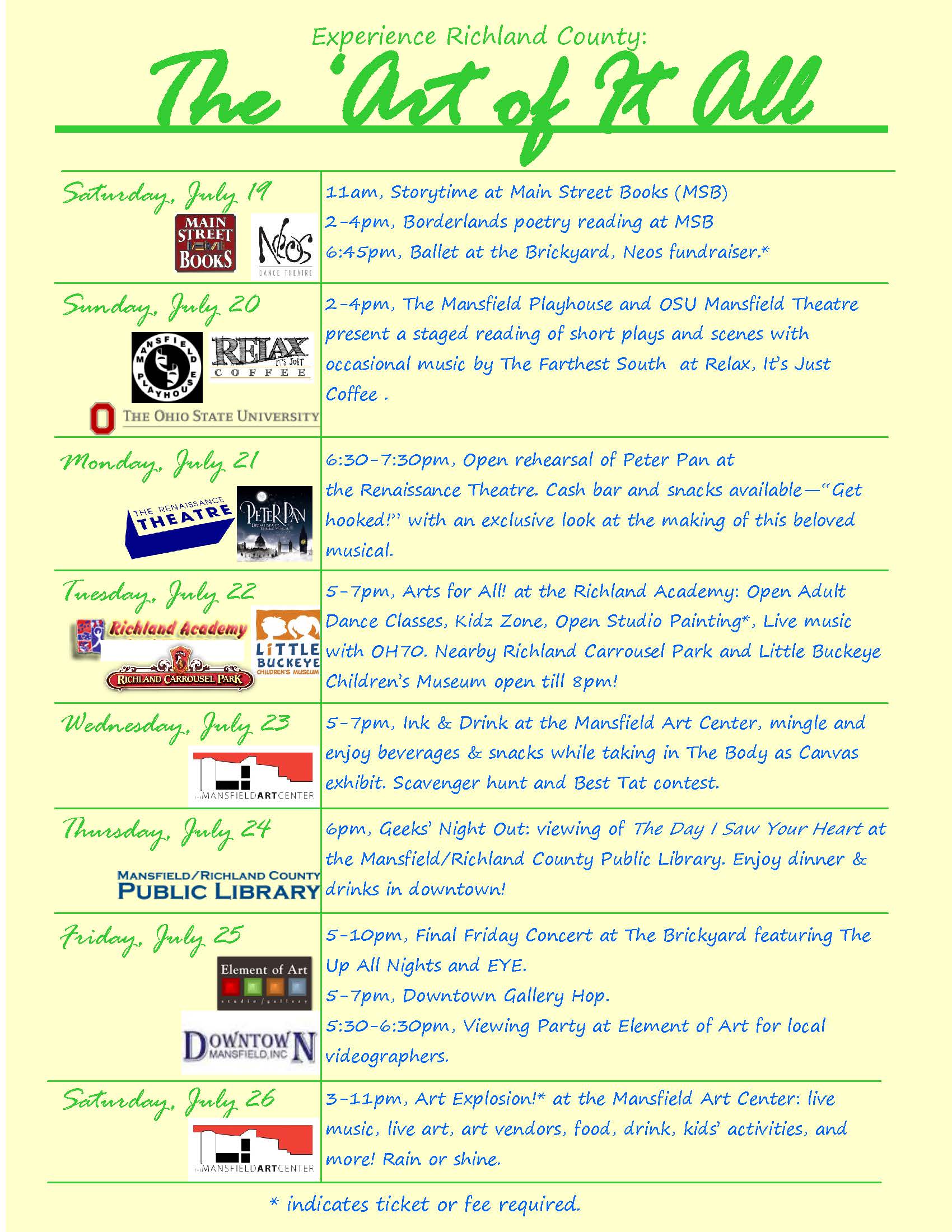 If there's one thing a native of Richland County hates to hear, it's that "there's nothing to do around here." But the truth is, you don't need to leave our area for entertainment, particularly if it's an art-related activity!
To prove just how many venues and events are available in our area, the Arts Sector of the Richland Community Development Group (RCDG) has declared the week between Saturday, July 19 and Saturday, July 26, The Art of It All: a Week of Arts and Culture in Richland County.
This week-long celebration of art is bookended by two spectacular events: Ballet at the Brickyard, a Neos Dance Theatre fundraiser on Saturday the 19th, and Art Explosion! at the Mansfield Art Center on Saturday the 26th. The days in between are filled with events that represent every genre of art: theatre, writing, visual art, dance, and film. The county's community of artists cooperated to use many of the different venues available.
« Back to Calendar