Rock-n-Ribs
Thursday, July 10, 2014
5:00 pm - 11:45 pm
Address:
North Central State College
2441 Kenwood Circle
Mansfield, OH 44906
Presented By: North Central State College Foundation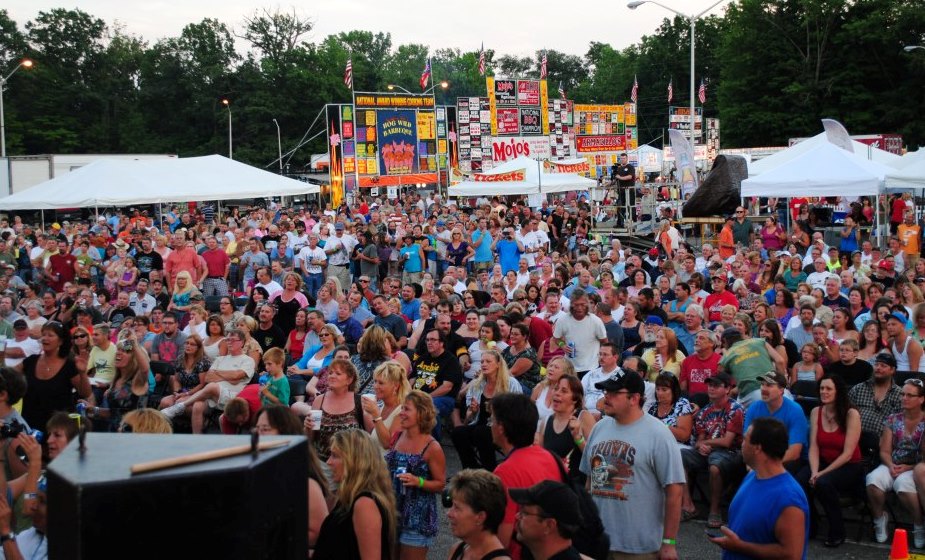 Come and have a hogalicious time at the 29th year of Mansfield's original Rib Cook-Off.
Rock-n-Ribs will be held on the North Central State College campus and will continue the tradition of providing great entertainment with three nights of exciting performances.
Schedule of Events/Entertainment Thursday, July 10 Click here for complete schedule
5:00 pm.......Gates Open
5:00 pm.......Sy'Velt
8:00pm.......Announcements
8:30 pm.......PHIL VASSAR
National and local Rib vendors have been contacted and we are in the process of securing the best rib teams and chefs in the country.
Presale tickets are $7.00 each and will be available at all Mechanics Bank and Richland Bank offices at a date yet to be announced. United Bank in Crawford County will also be selling presale tickets. Presale tickets will be available through Thursday, July 3rd. Tickets at the gate will be $10.00 each.
**Spring semester NC State students will be able to purchase discounted presale tickets the week of Spring Semester finals, May 5 through May 9, at the College's Cashier's Office.
All proceeds made from Rock-n-Ribs benefit the North Central State College Foundation, a 501(c)3 non-profit organization. The NCSC Foundation provides resources for North Central State College program initiatives, facilities projects, state of the art equipment, and student aid and scholarships.
Check back often for exciting updates! Also, check out the Rock-n-Ribs Facebook page If you would like to volunteer to help, please fill out the online volunteer form.
« Back to Calendar