Downtown Mansfield Scavenger Hunt
Saturday, July 26, 2014

Address:
Various Locations in Downtown Mansfield
104 N Main St
Mansfield, OH 44902
Presented By: Main Street Books, Richland Carrousel Park & Richland Source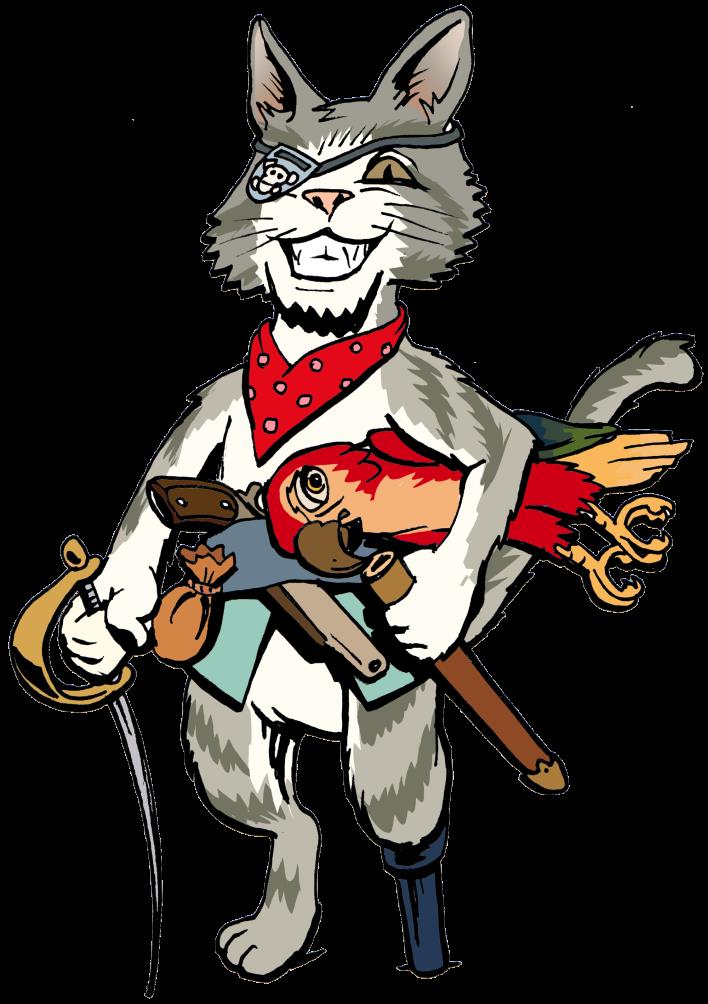 The Downtown Mansfield Scavenger Hunt is back this July, bigger and better than ever. Peg Leg Pete, the friendliest Pirate Cat on the seven seas, will be hiding his likeness in 27 different downtown businesses for the entire month of July. We hear he is looking for crew members for his next mission and has created a "treasure map" of downtown. Aspiring pirates can use the map to find Pete, win prizes, and show the fearsome feline that they are ready to set sail. Get your map at Main Street Books or online at www.richlandsource.com
When the pirate hopeful finds a Peg Leg Pete Portrait in one of the participating stores, he or she will be given a card with the business' name written or stamped on it. The card features a black and white Peg Leg Pete who can be colored in by any painterly pirates.
Collecting 10 Pete Portraits earns the child a Badge of Piracy. These will be handed out at Main Street Books. When they collect 15 cards they can come back to the bookstore and sign up to be in the grand prize drawings at the final Pirate Party. If one is so bold and adventurous as to collect all 27 cards, they can pick up their honorary pirate eye patch at the bookstore. They are worthy pirate material!
Pete's Pirate Party will be held at the Richland Carrousel Park on Friday, August 1 at 6pm. There will be snacks and prize drawings. All petite pirates must be present to receive a prize.
Participating businesses who are hiding a Peg Leg Pete include:
• Artspace
• Athens Greek Restaurant
• Buckeye Bakery
• Cafe on Main
• Coney Island Diner
• Coney Island Inn
• Element of Art
• Henne's Drafting & Supply
• Hursh Drug
• John's Hobby Shop
• Little Buckeye Children's Museum
• Main Street Books
• Mansfield/Richland County Public Library Children's Department
• Mechanic's Bank
• NCSC Urban Center
• Relax, It's Just Coffee
• Renaissance Theatre
• Richland Academy
• Richland Bank
• Richland Carrousel Park
• Richland Source
• The Shabby Rose
• Squirrel's Den
• Studio 19
• Two Cousins Pizza Co.
• What Goes 'Round Thrift Shoppe
Downtown Mansfield, Inc. is sponsoring a prize
« Back to Calendar