PechaKucha Night
Friday, June 20, 2014
5:30 pm
Address:
The Brickyard in the Carrousel District
24 E Temple Court
Mansfield, OH 44902
Presented By: Downtown Mansfield, Inc.
Join us for a night of networking and creativity as DMI presents PechaKucha Night. The event will be held in the The Brickyard in the Carrousel District. PechaKucha 20x20 is a simple presentation format in which presenters show 20 images, each for 20 seconds. Images will automatically advance as the presenters speak. Presentations can span any variety of topics, community development plans, special projects, product ideas or general information a presenter would like to share with their community.
For additional information please contact 419-522-0099 or info@downtownmansfield.com.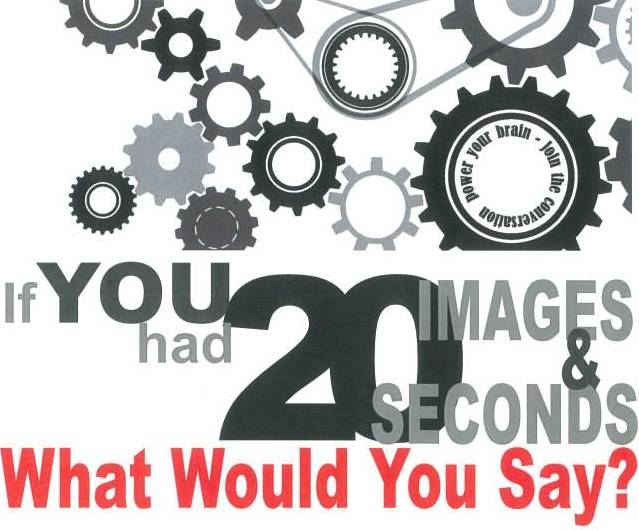 « Back to Calendar