Drop Dead!
Saturday, April 5, 2014

Address:
95 E Third St
Mansfield, OH 44902
Presented By: Mansfield Playhouse
Drop Dead!
A Comedy by Billy Van Zandt and Jane Millmore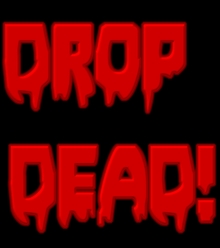 Directed by Mark Sebastian Jordan
A cast of has-been actors plan to revive their careers in "Drop Dead!," a potboiler murder mystery directed by "Wonder Child of the Broadway Stage" Victor Le Pewe (a psychotic eye twitching megalomaniac). But when the murders and mysteries exceed those in the script - these thespians must save the show and their careers as well as their lives!
2013-14 Season
Drop Dead
A comedy by William Van Zandt and Jane Milmore
April 4-5, 11-13
The Wizard of Oz
A Youth Theatre Production by L. Frank Baum, with music and lyrics by Harold Arlen and E.Y. Harburg
May 9-10, 16-18
« Back to Calendar