Murder Mystery: You Have the Right to Remain Dead
Friday, February 21, 2014
7:00 pm
Address:
100 Reformatory Road
Mansfield, OH 44905
Presented By: Ohio State Reformatory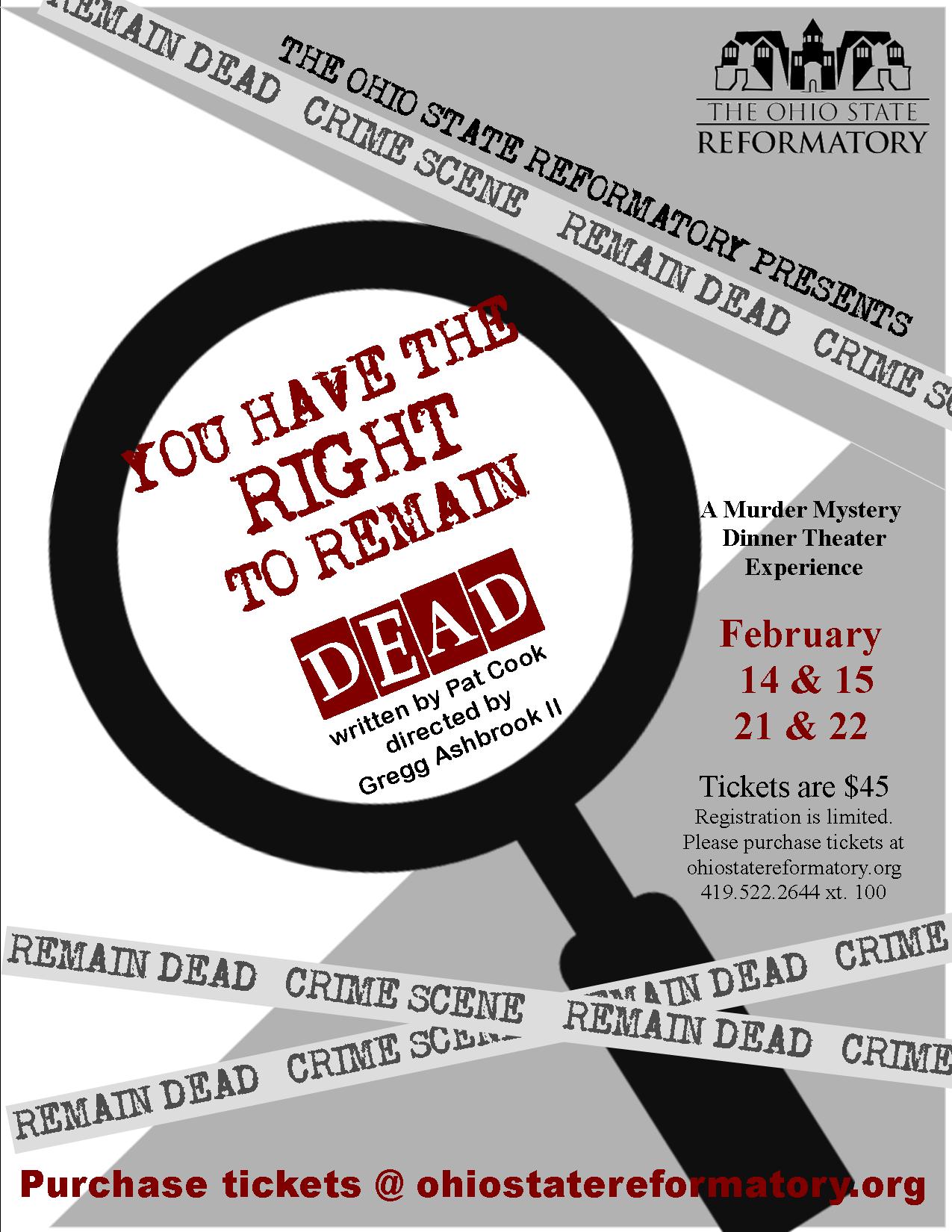 Before purchasing a ticket, please be aware of the following:
Tickets are $45 each and include dinner and show admission.

Gates open at 6:00pm. Dinner starts at 7:00 pm.

Please be sure to enter the food selection for each ticket. No substitutions will be made at the event.

If you are ordering for a large party of 6 or more, please be sure to order all the tickets

under one party name

to ensure group seating. Group seating will only be guaranteed for parties of 6 or more who have registered under the same name; all other seating is on a first-come basis.

Tables seat a maximum of 8 people. Large parties will be split between multiple tables.

Handicap accessibility is available. Please call ahead to arrange.

No paper tickets will be issued. Please be sure to enter a valid email address to receive an email confirmation of your registration. You will check in upon arrival under the registered party name.
« Back to Calendar